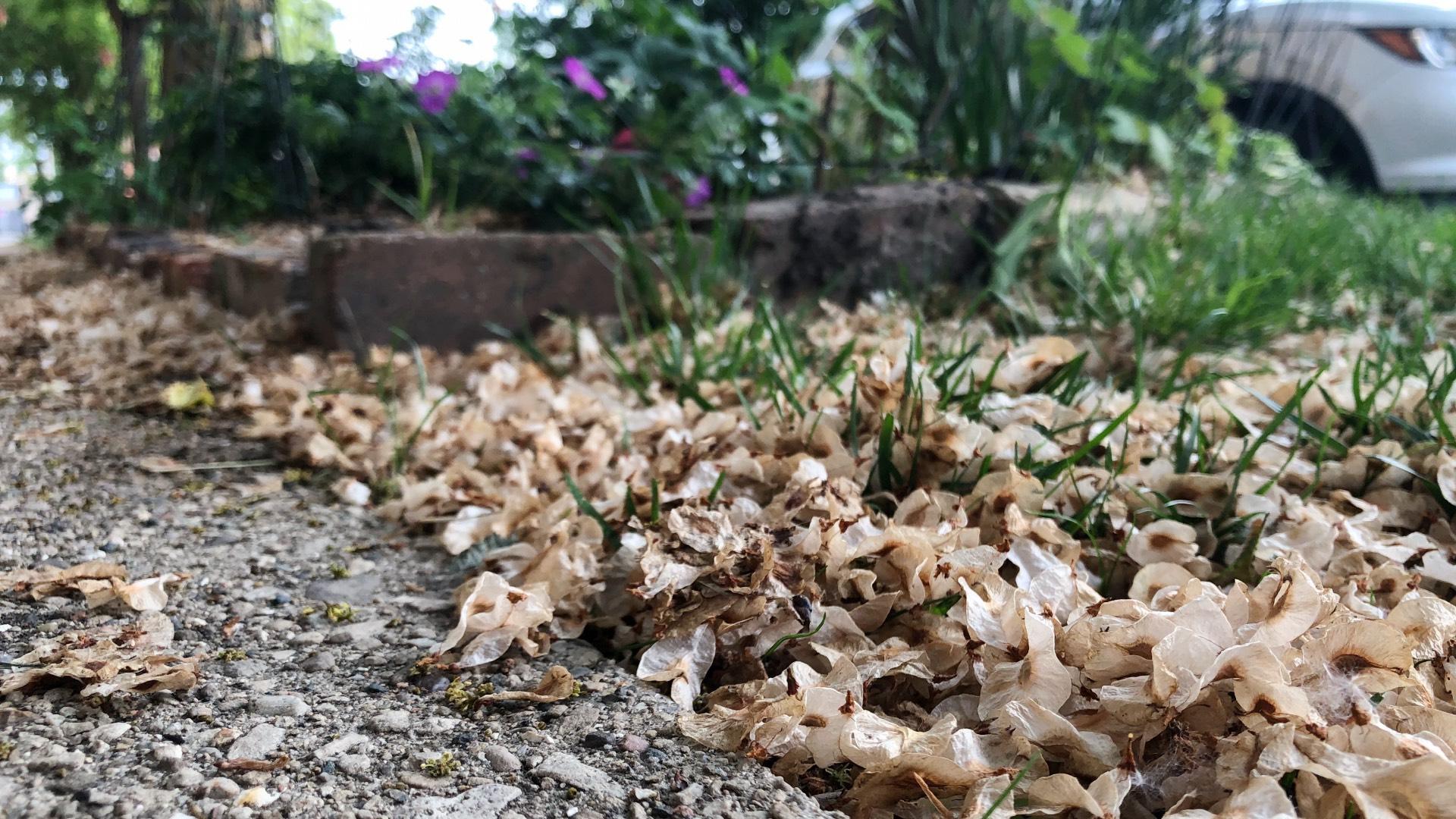 Elm seeds are blanketing lawns and sidewalks. (Patty Wetli / WTTW News)
We know it's Chicago, and any weather is possible, but how is it possible that lawns and sidewalks are covered in white stuff on an 80-degree day in May?
Because it's not snow. Those flakes wafting through the air and settling on the ground are seeds. 
The unusually high volume of seeds falling this spring, especially from the city's elms, is indicative of drought, said Jeff Brink, senior forester with the Chicago Department of Transportation.
Summer 2020 was abnormally dry and this spring's rainfall total has been among the lowest on record. 
The trees are sending a distress signal.
"When we have high seeds such as this year, that is a true indication that the trees are slightly under stress," said Brink, who fielded a question about the seeds during a recent meeting of the City Council's Finance Committee. "What they're doing is they're sending out their progeny to try and continue the lifecycle."
People can help the trees by giving them a soaking of water every 10 to 14 days, especially during July, August and September, he said.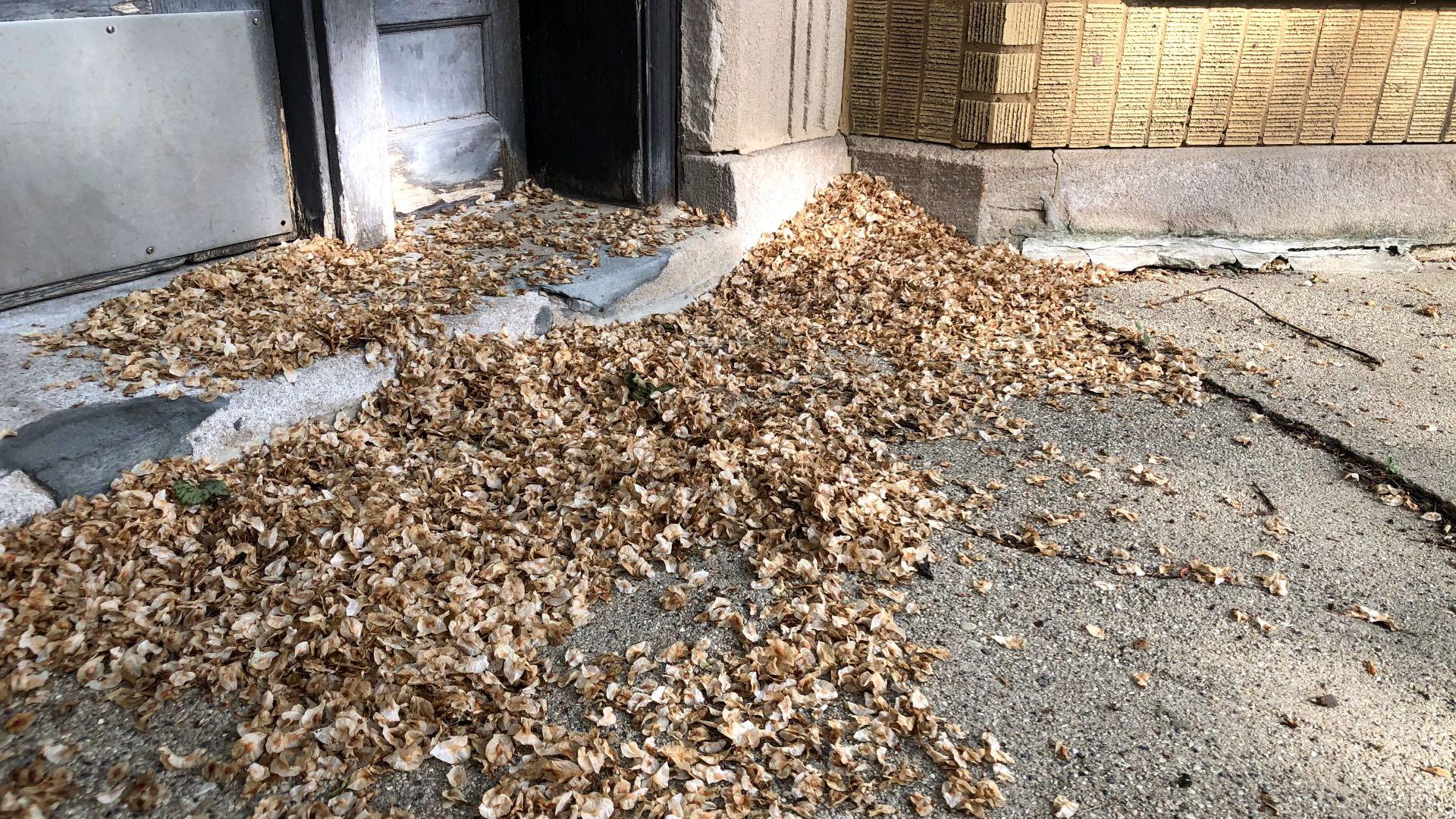 The messiness of elm seeds has long been considered a trade off for the tree's shade. (Patty Wetli / WTTW News)
Elms hit full seed-producing capacity at age 40, so maturing trees are another reason for the excessive confetti-like showers of seeds. The mess has long been considered a trade-off for the shade elms provide.
Where some see litter, others see breakfast.
According to one of the nation's foremost foragers, Sam Thayer, elm seeds are delicious. 
In a 2011 interview with NPR, Thayer described the flavor as a "cross between oatmeal and lettuce, but the oatmeal's already sweetened."
A caveat is that Thayer was referencing the seeds when green, not the dried beige flakes currently dotting Chicago. Those should be swept up like yard waste if they're truly problematic. Otherwise, leave them for the birds.
Contact Patty Wetli: @pattywetli | (773) 509-5623 |  [email protected]
---