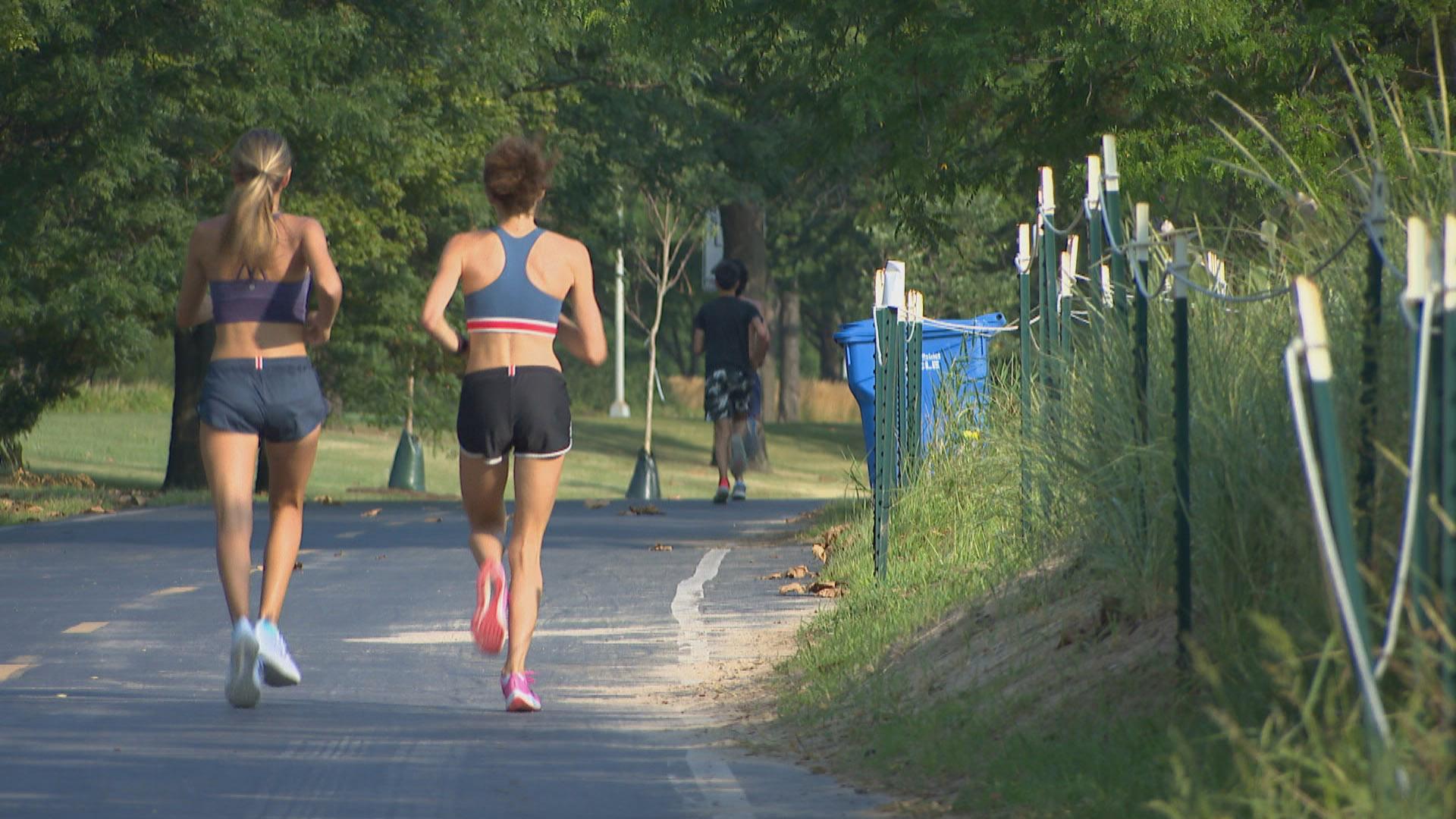 Runners enjoy Chicago's lakefront trail. (WTTW News)
Chicago and Illinois officials said Thursday they will follow new guidance from the Centers for Disease Control and Prevention and jettison rules that require fully vaccinated people to wear masks indoors.
Gov. J.B. Pritzker said he plans to revise his executive orders to comply with the new federal rules allowing those who have received the final dose of a COVID-19 vaccine to stop wearing masks outdoors in crowds and in most indoor settings two weeks after their shot.
In addition, those who are fully vaccinated do not have to maintain 6 feet of social distance from those outside their households, according to the new rules.
"The governor believes firmly in following the science and intends to revise his executive orders in line with the upcoming CDC guidelines lifting additional mitigations for vaccinated people," said spokesperson Jordan Abudayyeh. "The scientists' message is clear: if you are vaccinated, you can safely do much more."
However, everyone will still need to wear masks on public transportation and congregate settings like prisons and hospitals, according to the new rules.
Officials from the Chicago Department of Public Health endorsed the new rules in a statement provided to WTTW News and said they will work "with the state and our industry and business partners to review and update guidance for specific settings, and expect to broadly follow this new CDC guidance across most settings."
However, masks are not "going away," according to city health officials.
"This announcement by the CDC is another national vote of confidence for the safety and effectiveness of the COVID-19 vaccine," Chicago officials said. "It is imperative that we continue to make progress in getting Chicagoans vaccinated, particularly the elderly and those from the most impacted communities."
An average of 398 Chicagoans have been diagnosed each day with the coronavirus during the past week, a 21% decrease from the previous week, according to Chicago Department of Public Health data. The city's test positivity rate has dropped to 3.9% from 4.5% during the past seven days, according to city data.  
Chicago and the rest of Illinois will enter the next phase of its reopening plan Friday, and is on track to fully reopen June 11, Pritzker announced Thursday.
Contact Heather Cherone: @HeatherCherone | (773) 569-1863 | [email protected]
---