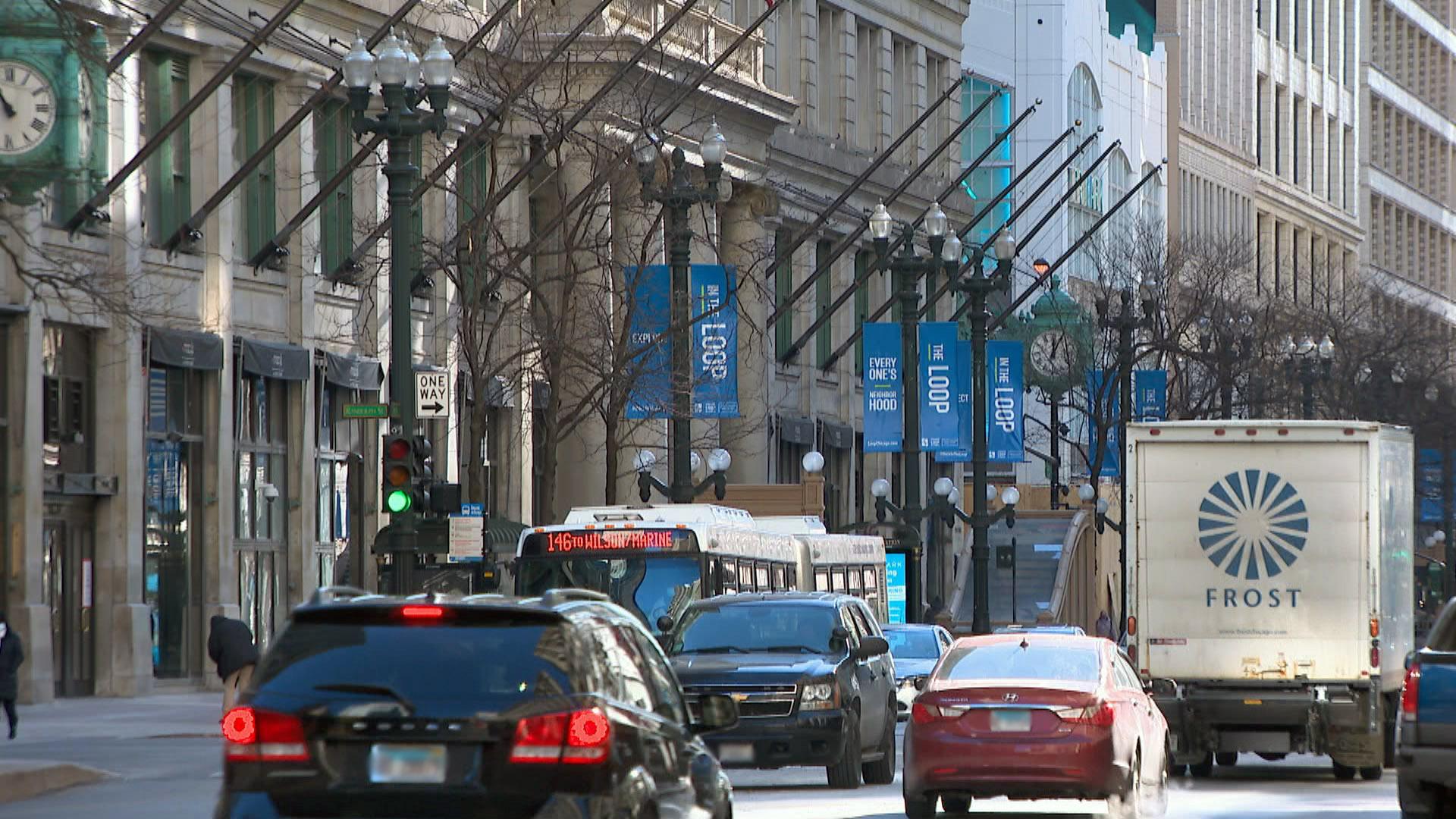 (WTTW News)
Illinois will enter the next phase of its reopening plan Friday, and is on track to fully reopen June 11, Gov. J.B. Pritzker announced Thursday.
Because the number of confirmed cases of COVID-19 and hospitalizations have declined significantly in recent weeks, officials will permit restaurants, shops and event venues to operate at a higher capacity.
Read the full set of guidelines.
Chicago businesses do not have to count fully vaccinated individuals toward capacity limits starting Friday. In addition, bars that are allowed to stay open until 4 a.m. can do so — as long as they only admit fully vaccinated Chicagoans, according to the city's rules. 
Similar rules from state health officials have been in place outside of Chicago for several weeks.
Businesses will be expected to verify whether someone is vaccinated, but the city's rules do not set clear standards on how operators should do that, beyond urging them to create a system to do so that includes some form of proof of vaccination.
Restaurants and bars will also be able to seat parties larger than 10 people if all patrons are fully vaccinated.
Museums, amusement parks, stadiums and zoos can now operate at 60% of their normal capacity, an increase from 25%, according to the guidelines.
Bars and restaurants can now stay open for normal hours and reopen standing areas at 25% capacity, according to the guidelines.
Indoor social events can have up to 250 people, and outdoor events can have as many as 500 people, according to the guidelines.
Festivals and general admission outdoor events can expand to 30 people per 1,000 square feet, up from 15 people per 1,000 square feet.
Conventions and meetings can operate at 60% capacity or a maximum of 1,000 people.
Contact Heather Cherone: @HeatherCherone | (773) 569-1863 | [email protected]
---