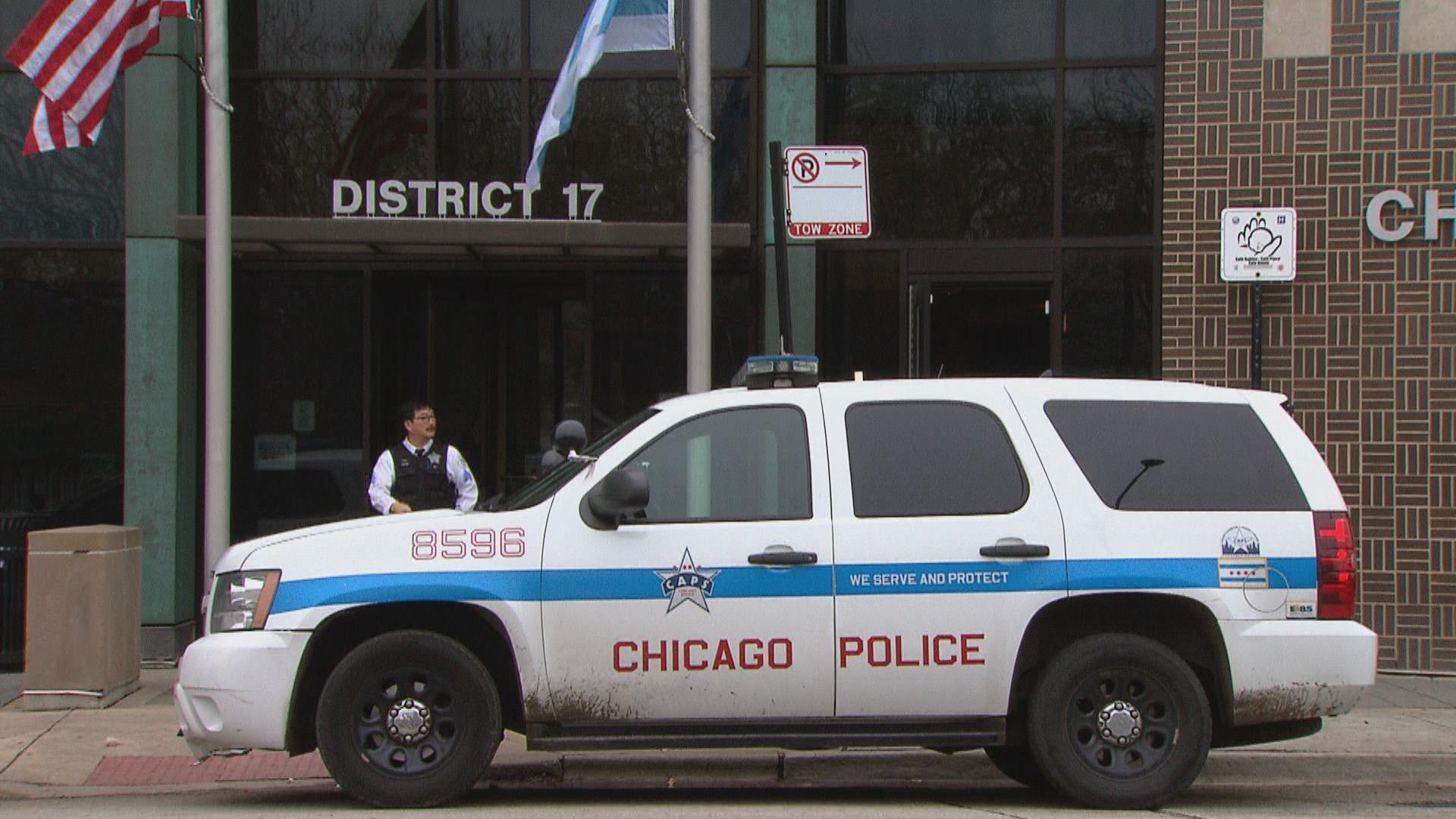 (WTTW News)
The officer who shot and killed 13-year-old Adam Toledo on March 29 as well as the officer who shot and killed 22-year-old Anthony Alvarez on March 31 remain on leave from the Chicago Police Department, officials told WTTW News on Thursday.
Both officers were placed on routine administrative leave for 30 days after the incidents, which roiled the city and prompted renewed calls for reform. However, neither officer has returned to the field even after the routine leave ended, said Chicago Police Sgt. Rocco Alioto, a spokesperson for the department.
In addition, Police Superintendent David Brown has not acted on the recommendation of the Civilian Office of Police Accountability that Officer Evan Solano, who shot and killed Alvarez in Portage Park, be stripped of his police powers during the ongoing probe.
Video of the incident appears to show Alvarez holding a gun as he runs from Solano, who orders Alvarez to drop the gun just before shooting him in the back.
Mayor Lori Lightfoot has been critical of the fact that the recommendation regarding Solano was shared with the news media before it was sent to Brown. Chief Administrator Sydney Roberts announced Wednesday she would resign from her post leading the agency charged with investigating police misconduct.
Officer Eric Stillman shot Toledo in the instant that the 13-year-old turned toward him and put his hands in the air, according to the video of the incident.
After a shooting, an officer must complete the department's traumatic incident stress management program, "which provides an opportunity for the officer to understand and put into perspective a traumatic incident, including any emotional or psychological impact," before they return to duty, said Chicago Police Department spokesperson Sally Bown. 
In addition, "members who have experienced the trauma of discharging their firearms" must also take part in eight-hour critical incident overview training as well as any other training ordered by department leaders, Bown said.
Contact Heather Cherone: @HeatherCherone | (773) 569-1863 | [email protected]
---