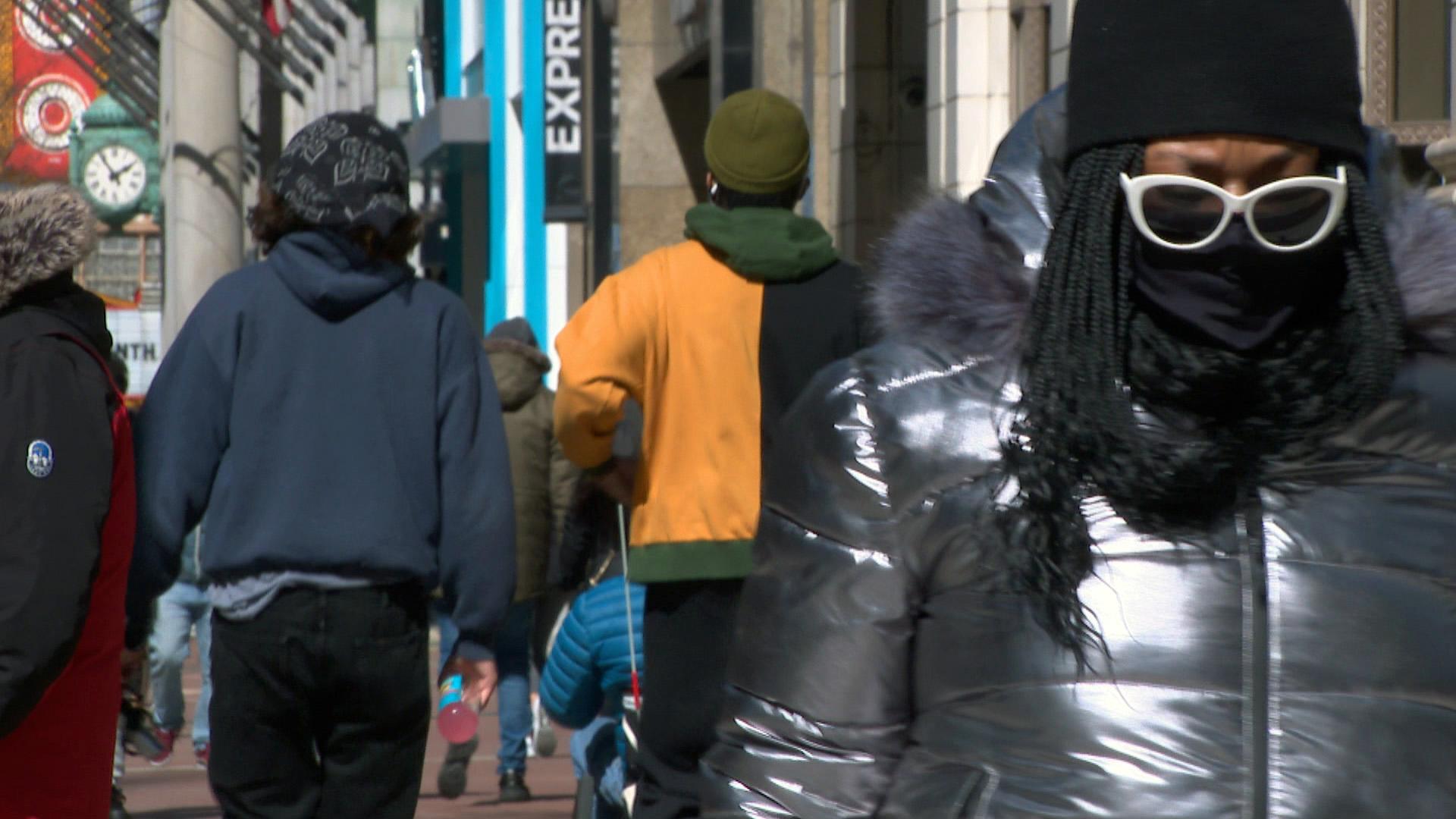 Pedestrian traffic on State Street. (WTTW News)
One of Chicago's most iconic thoroughfares is putting on its Sunday best this summer in an effort to lure people back downtown.
State Street, from Lake to Madison streets, is set to close to vehicle traffic for as many as 12 Sundays starting July 11, the Chicago Loop Alliance announced Thursday. The program, dubbed "Sundays on State," is aimed at bringing outdoor dining, retail, performances and family friendly activities to the iconic street.
The plan was first floated at CLA's annual meeting in March, with CEO Michael Edwards saying the goals of Sundays on State were to "highlight local art and culture, which has been devastated by the pandemic and give them an opportunity to shine, but then also to encourage our retailers to start bringing merchandise out onto the street … and even (bringing out) restaurants."
CLA is looking for sponsors for Sundays on State, and they're inviting everyone to submit ideas for possible programming.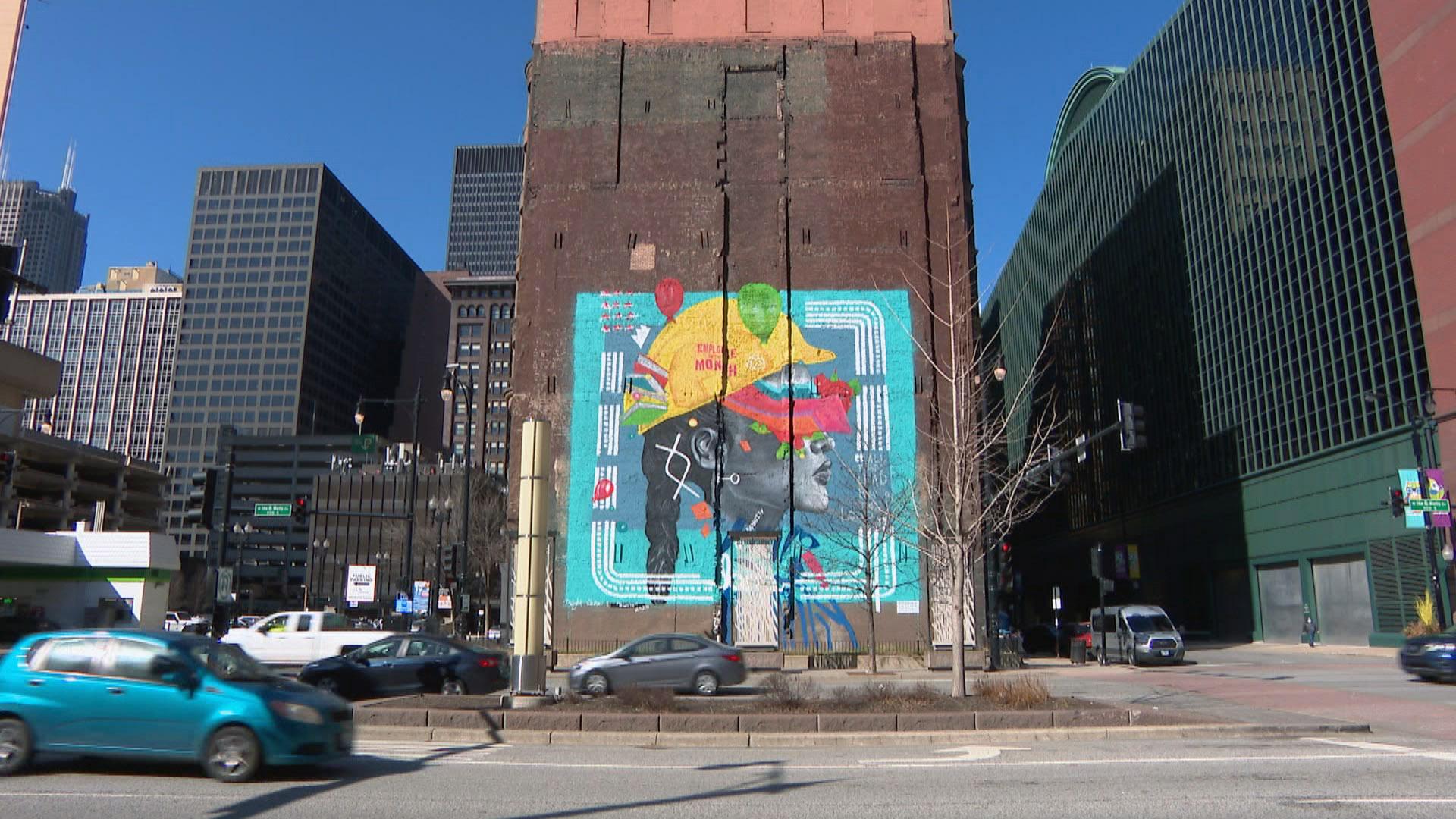 A mural in the Loop. (WTTW News)
"Because of the COVID-19 pandemic, residents and visitors alike have not been able to experience the full extent of our world-class downtown," Mayor Lori Lightfoot said in a statement. "Sundays on State offers the perfect opportunity to safely come back together this summer and builds on our ongoing success with similar initiatives we've launched in other neighborhoods to support outdoor dining."
The series is similar to, though not officially part of, to the city's popular outdoor dining and shared streets programs that ran last year. Thursday morning, the mayor's office announced both of those efforts are returning this year. The city will set aside $2 million in funding to support outdoor dining on streets in low- and middle-income neighborhoods. (Popular open dining spots on Broadway and Sheffield in Lakeview have already been announced as returning.)
Chicago will also earmark $4 million for "plaza streets" aimed at turning excess space into places for community programming and outdoor seating, and for the "shared street" program for cyclists and pedestrians. That's set to begin with the return of the shared street on Leland in the Lincoln Square area and expand to other neighborhoods that express interest.
The closures on State Street are set to run from 7 a.m. to 11 p.m. on Sundays, with events from 11 a.m. to 8 p.m. Find out more here.
---