Video: Our Spotlight Politics team of Amanda Vinicky, Heather Cherone and Paris Schutz weighs in on the police-involved shooting of Adam Toledo and more in this week's roundtable. (Produced by Alex Silets)
---
Body camera footage showing the police shooting of 13-year-old Adam Toledo will be released to the public Thursday, two days after the boy's family reviewed the video.
The Civilian Office of Police Accountability said it will publish the footage Thursday, more than two weeks after Toledo was shot in the chest and killed by a Chicago police officer in an alley in the Little Village neighborhood.
"COPA has remained sensitive to the family's grief and is carrying out this release in accordance with the City's Video Release Policy," COPA said in a statement. "COPA's core values of integrity and transparency are essential to building public trust, particularly in incidents related to an officer involved shooting, and we are unwavering in our commitment to uphold these values."
Toledo's family was given the opportunity to review the video Tuesday evening. In a statement, attorneys representing the family said doing so was "extremely difficult and heartbreaking for everyone present."
The shooting occurred just after 2:30 a.m. on March 29 after Chicago police officers responded to the 2300 block of South Sawyer Avenue following a ShotSpotter notification of eight gunshots in the area.
When they arrived, officers found Toledo and a 21-year-old man who both ran away. While chasing the teen, there was an "armed confrontation" during which the officer shot Toledo once in the chest, police said.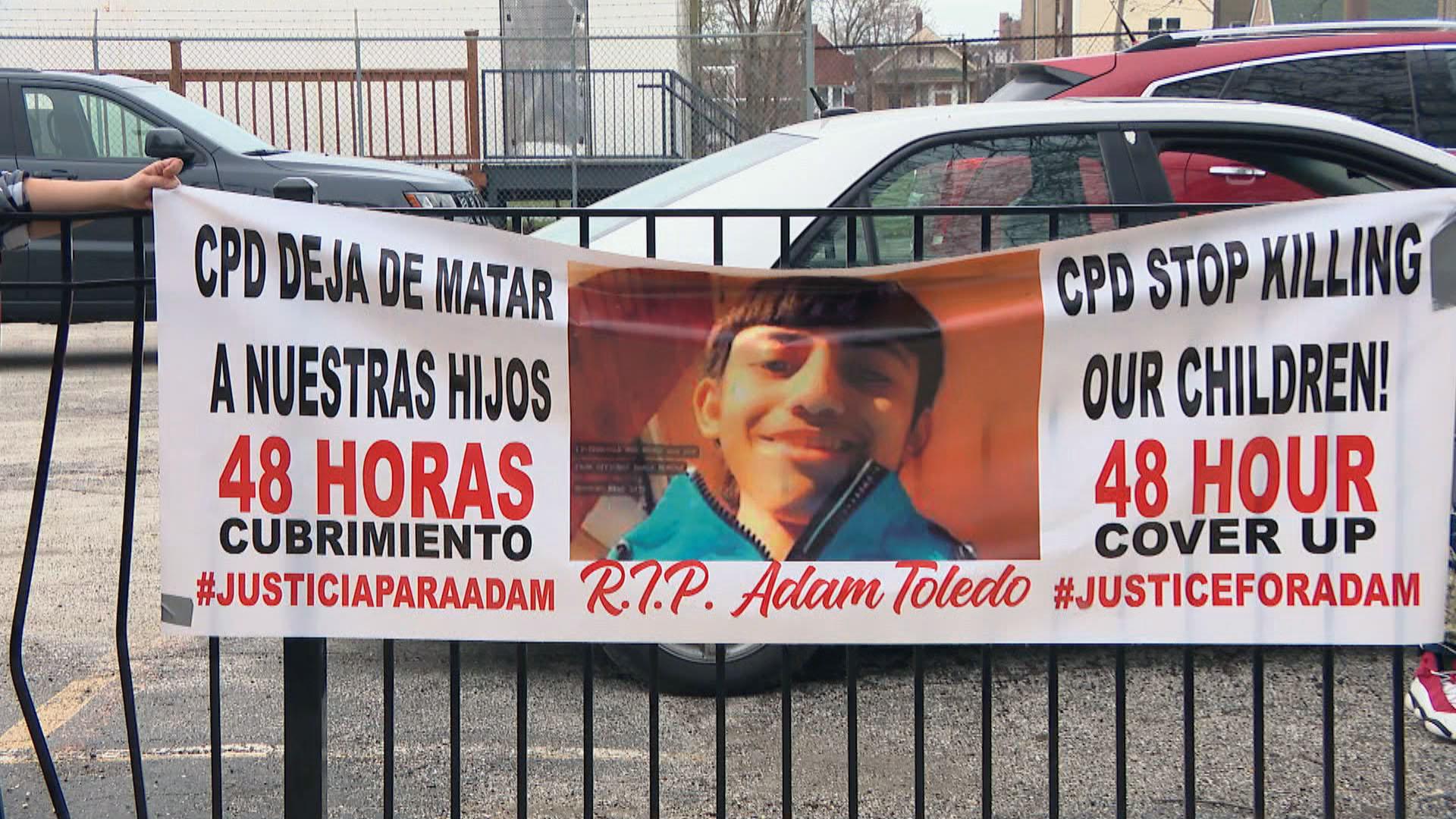 A vigil for Adam Toledo, the 13-year-old boy fatally shot by police on March 29, takes place in Little Village on Monday, April 5. (WTTW News)
Toledo died at the scene, but his name and age were not released until days later. The Chicago Police Department said it initially struggled to identify Toledo after the shooting.
COPA had initially said it would not publish the body camera video, citing rules restricting the release of footage involving juveniles, but reverse course amid public pushback. After Toledo's family reviewed the video Tuesday, the office said it would not "immediately release" it publicly at the family's request.
On Wednesday, Mayor Lori Lightfoot acknowledged that she has seen the video, but she would not provide any insight on what it contained.
"There are two separate independent investigations that are going on, one primarily led by COPA," the mayor said. "I really think it's important for them to have the space that they need to be able to do their work. So I'm not going to offer my own commentary about that."
Contact Matt Masterson: @ByMattMasterson | [email protected] | (773) 509-5431
---