The circumstances that led a Chicago police officer to shoot Adam Toledo on March 29, ultimately killing the 13-year-old boy, are still unknown. Officials have yet to release body camera footage of the foot chase leading up to what police describe as an "armed encounter" in Little Village.
However, Mayor Lori Lightfoot has issued a directive that the Chicago Police Department enact a new foot pursuit policy before summer.
"We cannot and will not push the foot pursuit policy reform off for another day," the mayor said Monday.
Nusrat Choudhury, legal director of the American Civil Liberties Union of Illinois, said foot chases are extraordinarily dangerous.
"They involve officers chasing people through the streets that are often crowded, sometimes at night, with adrenaline running through their systems, and this is the kind of context that can lead to excessive force and too often does lead to excessive force," she said.
The CPD currently has no formal policy, just a training bulletin that was last modified in February 2020.
"Department members will engage in a foot pursuit only when they have reasonable articulate suspicion to conduct an investigatory stop or probable cause to arrest," the bulletin reads, in bold letters at the top. "When engaging in a foot pursuit, Department members will assess the risks to the public, to themselves and to the fleeing subject."
The bulletin encourages officers to stay with their partner barring "exigent circumstances," and to consider factors before engaging in a chase such as the officer's familiarity with the area, and the nature of the alleged crime the subject is believed to have committed.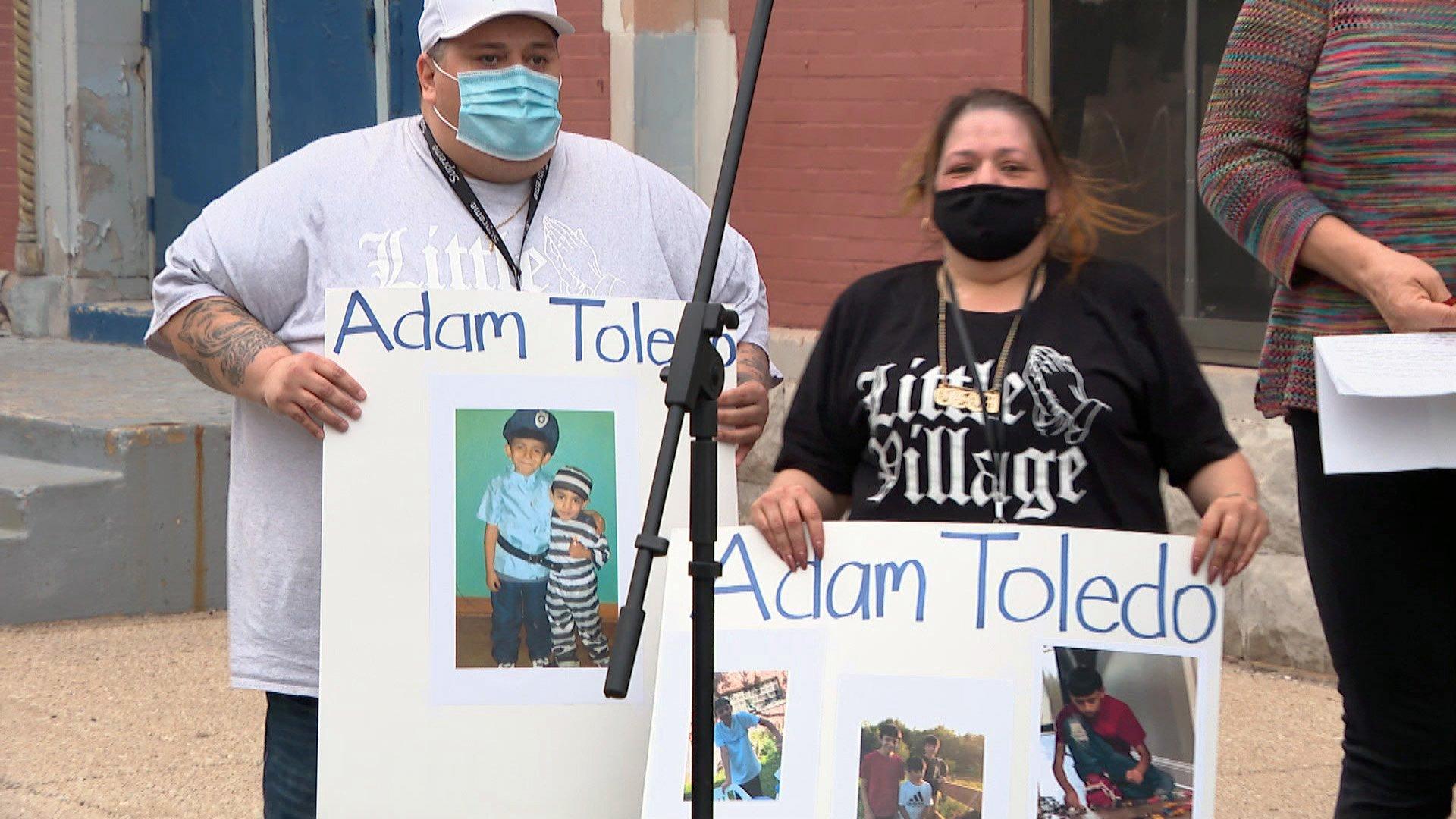 A vigil for Adam Toledo, the 13-year-old boy fatally shot by police on March 29, takes place in Little Village on Monday, April 5. (WTTW News)
But Cara Hendrickson, head of the public interest legal center BPI, said a training bulletin isn't the same as a formal policy.
It's important the department adopt one, she said.
"Policies are more formal guidance for officers, they have supervisory implications, they have accountability implications," Hendrickson said.
John Catanzara, president of the Chicago Fraternal Order of Police Lodge 7 has ideas on what a new policy should include.
"I would hope the policy starts with a very clear message: Comply with police lawful orders to stop, to drop a weapon, to stop running, give up, surrender, whatever the case may be," he said. "That should be the headline of whatever foot pursuit policy is enacted, period. The reoccurring theme in all of these incidents are a clear decision by the subject to not comply with lawful orders given by the police and decide to just do what they're going to do. That triggers all of the subsequent events and starts the dominos falling from there."
Illinois Attorney General Kwame Raoul said it shouldn't have taken a tragedy like Toledo's death to effect change in the CPD's foot chase policy.
A new policy should include elements like having police "examine whether alternatives to the foot pursuit are appropriate, whether the offense is serious enough that you want to engage in a foot pursuit that puts the officer at risk and the public at large at risk, many times," he said.
Choudhury and Hendrickson have similar ideas but say it's crucial the CPD involve community organizations, particularly those representing communities of color, which are disproportionately impacted by police pursuits and use of force, in developing the new policy.
Catanzara indicated a policy with complex guidelines would be ineffective in the field when a police officer has to make a spur-of-the-moment decision.
"By the time you rifle through in your head all the dos and don'ts of that new policy that's going to come out, the offender would be long gone. It's a joke, it makes no sense," he said. "All you're doing is giving the criminals of this city more breathing room … how are you ever going to catch a criminal responsible for crime?"
Follow Amanda Vinicky on Twitter: @AmandaVinicky
---