Chicago's arts organizations have always been enriched and influenced by the work of Black artists and performers, though they have not always been inclusive of Black voices. And Black leadership in those organizations have historically been even less inclusive.
Amid the turbulence of the last year, a wave of new Black leaders has arrived in Chicago's arts community. Now, they are tasked with navigating some of the city's best-known institutions through incredibly challenging times for the arts.
The pandemic forced organizations like Hubbard Street Dance Chicago to quickly figure out new ways to reach their audiences.
"I'm very proud of the Hubbard Street Dance Chicago organization because they were able to pivot on a dime," said Linda-Denise Fisher-Harrell, the organization's new artistic director. "The actual night of the shutdown, they started making work backstage. And so we've been presenting a lot of virtual films were actually just finished presenting our third virtual film, and we have two more to go this season."
Jon Carr has been in Chicago just a few weeks as the new executive producer at The Second City. He says he's optimistic that audiences are ready to laugh in person again.
"I think that we're in a place where people are just excited to get out of the house," Carr said. "And I think people are ready to have fun. So opening those doors and creating a space for them to do it, I genuinely believe that people will be flocking to that."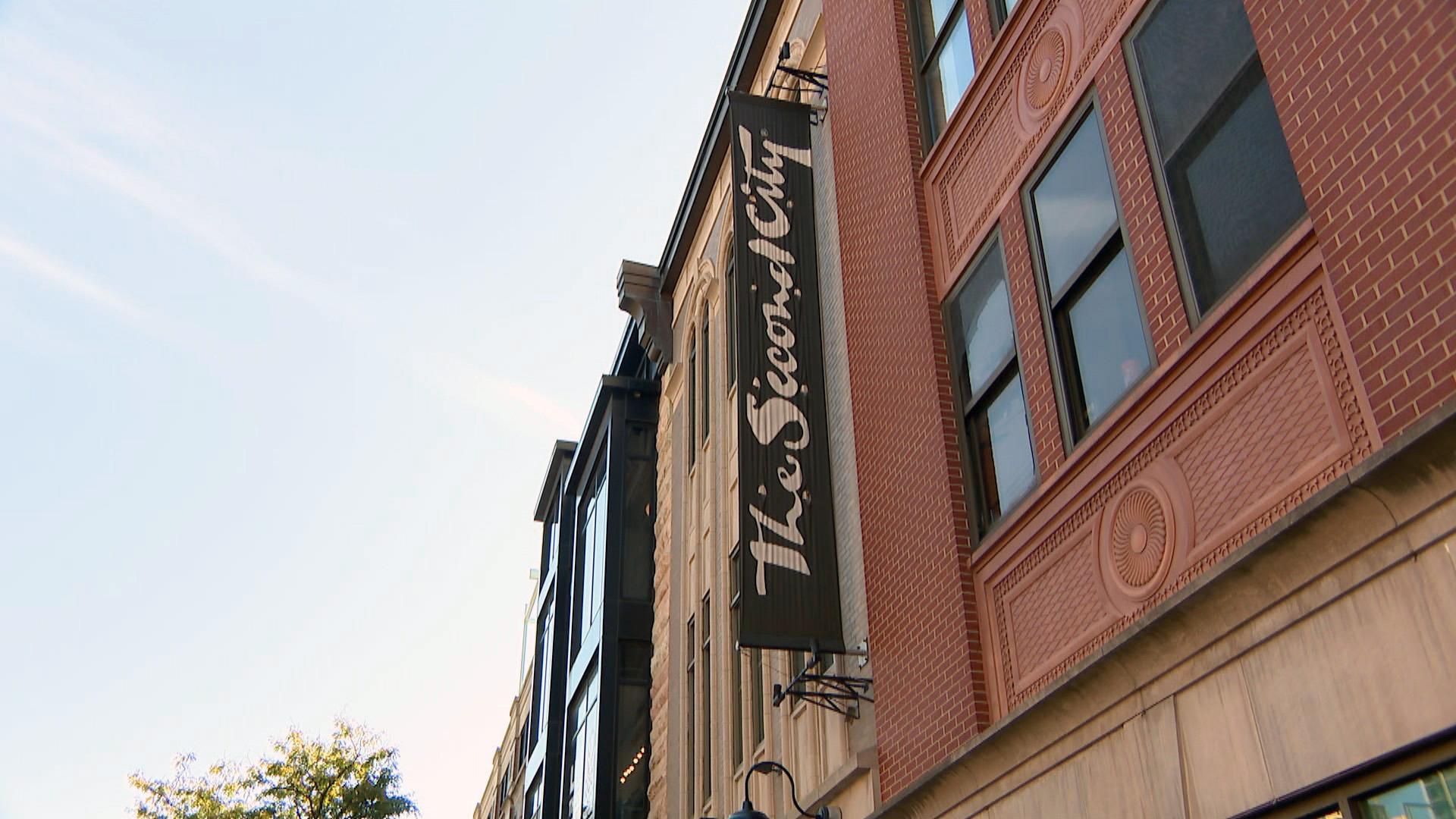 (WTTW News)
But Carr cautions that before they fling the doors open, theaters have to be adequately prepared to welcome audiences back safely. Jackie Williams, the newly appointed executive director of the African American Arts Alliance of Chicago, says her organization stands ready to help.
"The alliance is made for helping organizations build capacity, and including that is helping them to create safe reopening reengagement plans," Williams said. "There's probably not going to be a one-size-fits-all reopening plan for every organization and every arts institution. So the alliance will work with them to create those reopening plans so they can open safely, slowly for some of them and have real registration protocols, everything in place, so everyone feels safe."
Williams says she is encouraged by the influx of Black leadership in high-profile Chicago arts organizations.
"I think it's a real awareness and recognition of the wonderful work that many of the African American arts organizations have been doing historically," she said. "Maybe some are recognizing the systemic racism that may have existed in their organizations, in their boards, in how they selected their leadership, and how they've maybe been very siloed in their thinking or their selection process and how it is now a more horizontal — or can be a more horizontal — process for bringing in leadership for organizations. So it's a beautiful thing, and I think we're at a wonderful point in our arts organizations here in Chicago."
Fisher-Harrell says as the face of Hubbard Street Dance Chicago, she believes her representation will draw in new audiences and performers.
"What I intend to do is broaden our audience base and attract people who may not have wanted to see Hubbard Street Dance Chicago concerts in the past," said Fisher-Harrell, who began her professional dance career with Hubbard Street nearly 30 years ago. "Maybe my leadership will bring them to the theater. And maybe I will attract some new bodies to the stage as well, as some new choreographers who may not have had the opportunity to choreograph on the company. And I want to give them that opportunity."
Carr agrees that the appeal to broader audiences begins with the cast.
"I think you have to give a reason for diverse audiences to come to your theater in the first place, and so for us, I think that's one of the exciting things, is it gives us a chance to kind of play outside the bubble that we normally do to try to create some new opportunities for our performers of color, to put them on those stages," he said. "Hopefully we'll find some folks that will be in the audience that will say, 'That person looks like me. Maybe I should try this out.' That's kind of the things that really get me excited about the future."
---