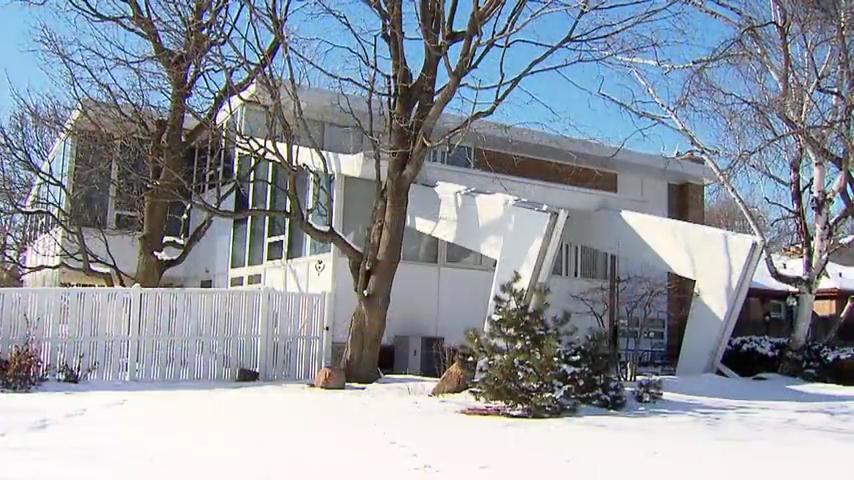 Built in 1954, the innovative Miracle House with its distinctive steel arms was the grand prize in a church raffle. (WTTW News)
With a pair of giant steel arms jutting from its frame and a nearly all-glass exterior, Galewood's "Miracle House" looks as futuristic in 2021 as it did when it was built in 1954.
The uniqueness of the home's design is just one reason the Commission on Chicago Landmarks recently recommended the structure for landmark status, a designation introduced to City Council at Wednesday's meeting and now awaiting final approval. 
The house, at 2001 N. Nordica Ave., has an origin story as quirky as its appearance.
As detailed by Geoffrey Baer in a 2015 episode of Ask Geoffrey on "Chicago Tonight," the Miracle House was the grand prize in a raffle held to raise funds for a new church for nearby St. William parish.
---
Architect Edo Belli of the renowned firm Belli and Belli designed both the church for St. William and the unusual Miracle House. For the price of a $1 ticket, people received a tour of the completed house and a chance to win it.
The house, according to Baer's report, was built entirely with donated labor and materials, including the stainless steel arms from which the house is suspended.
A member of St. William parish won the raffle, which raised enough funds to build not only the church, but a rectory, convent and school as well.
In its recommendation, the landmarks commission called the building "a unique work of modern residential architecture in Chicago," with a design emblematic of the "cultural optimism for novelty and the future that captivated America in the 1950s."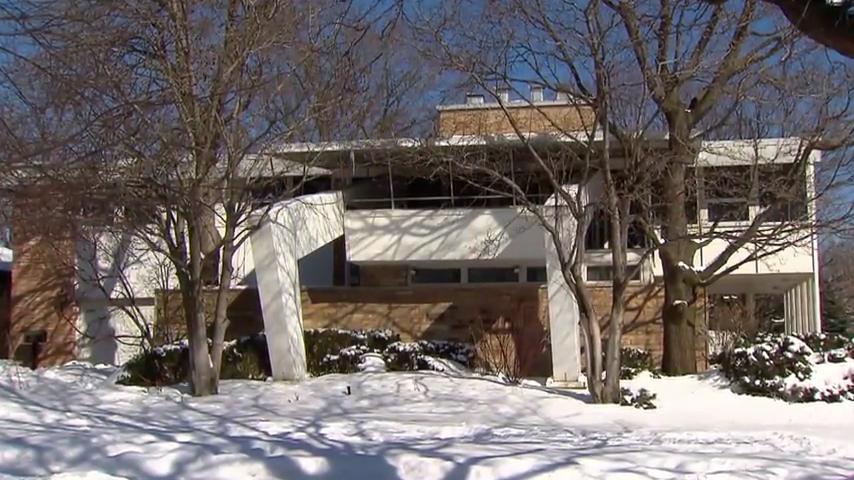 The Miracle House has an origin story as quirky as its appearance. (WTTW News)
The reputation of Belli and Belli also helped cement the commission's recommendation.The firm, the commission stated, "played an outsize role during the modern era in Chicago and throughout the nation," and its designs "were marked by structural innovation and an expressive modern aesthetic."
Though the house is not in any jeopardy, the designation would protect the building's exterior and rooflines from any significant alteration or demolition in the future.
Contact Patty Wetli: @pattywetli | (773) 509-5623 |  [email protected]
---