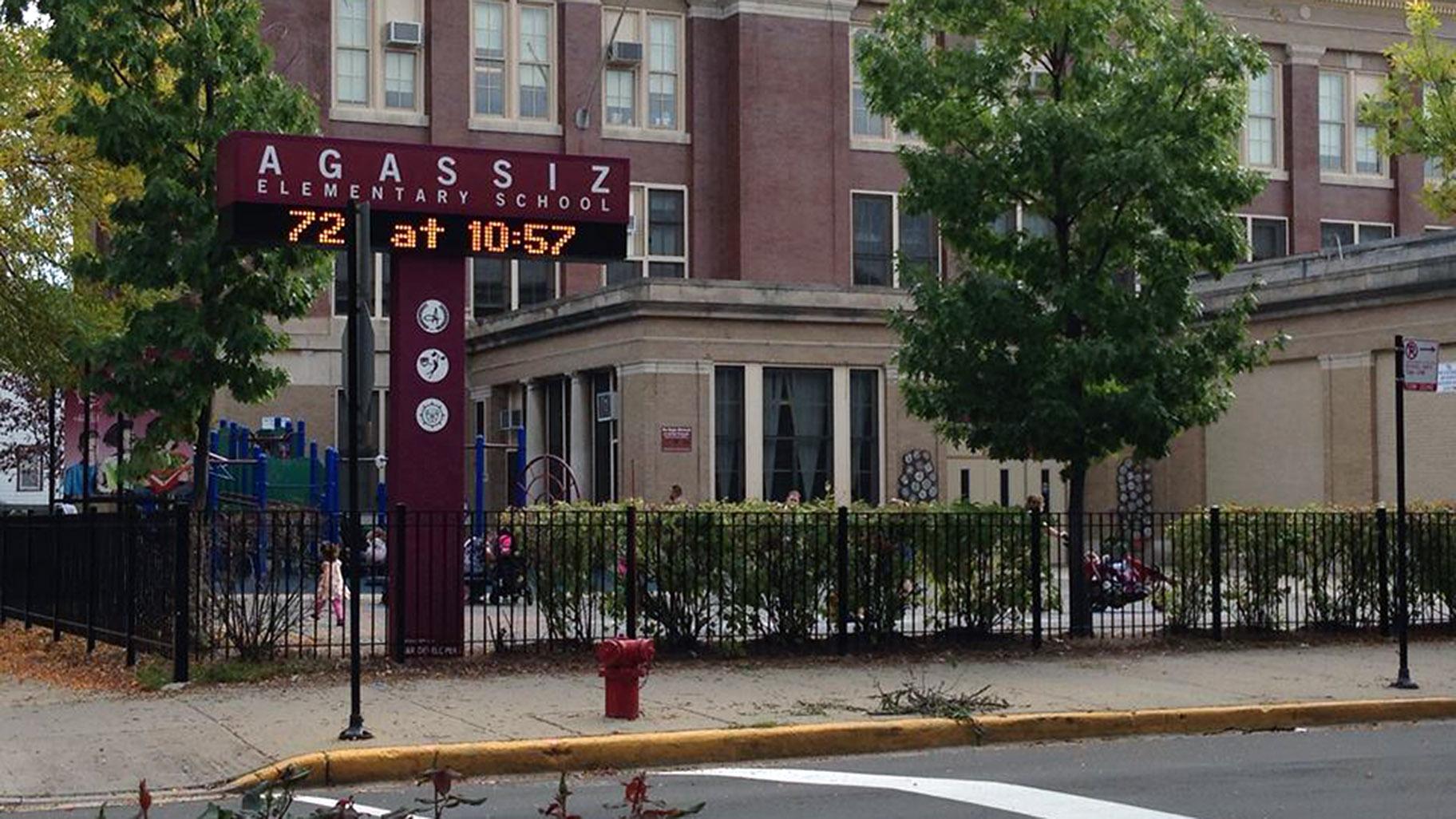 An undated photo shows Agassiz Elementary School in Chicago. (Facebook photo)
After years of debate, a North Side elementary school named after a 19th century scientist who promoted racist ideologies will now be renamed in honor of Harriet Tubman.
The Chicago Board of Education on Wednesday voted during its monthly meeting to approve the name change of Louis Agassiz Elementary School to the Harriet Tubman International Baccalaureate (IB) World School.
"As an eighth grader, I'm happy that a part of my great legacy will be that we change the name of our school from the founder of scientific racism to an African American woman that changed society," Agassiz student Miranda Weffer said during the board meeting.
Louis Agassiz worked as a Harvard professor in the 1800s and was said to be the first person to theorize that Earth had previously experienced an ice age. But he was also a proponent of polygenism — a theory suggesting different races of people originated from different ancestors that's now classified as scientific racism — and opposed interracial marriages.
The push to rename the Lakeview neighborhood school has gone on for years, including a failed 2017 renaming effort, but ramped up further toward the end of 2020.
Carrie George, a member of the Agassiz Local School Council, said the group was "blindsided" back in 2017 by how quickly the renaming conversations polarized their school community. They voted against moving forward with a change at that time to avoid causing what she called "irreparable harm" to that community.
But in 2020, the school undertook what George called a "truly inclusive" renaming process that was centered on student input.
The LSC gathered public comment during two community meetings last September, finding the general consensus to be largely in favor of renaming the school.
Agassiz Principal Mira Weber said her school designed an inquiry process with students that focused on understanding their diverse school population, identifying their values and examining how the "racist beliefs and philosophies of our current namesake do not align to who we are or we want to be."
"Throughout the process our students explored issues of ethnicity, race and how they fit into our local and global society," Weber said during Wednesday's board meeting. "They looked at how racism still lives within the many corners of our society and how our students can use their knowledge to understand this history and their voices to ensure it doesn't continue."
In December, the LSC voted 10-0 in favor of removing Agassiz's name and replacing it with either Tubman, Katherine Johnson or Rosa Parks.
The LSC again voted unanimously earlier this month to rename the school the Harriet Tubman IB World School, which was subsequently recommended by district officials to the board.
"In the midst of a global pandemic and extreme civil unrest, when instability and a sense of powerlessness permeated our nation, our students were given the opportunity to take a stand against racism and to drive the process to rename their schools," George said Wednesday. "Through this approach, the renaming was successful. Our community was able to draw in our shared commitment to acting in the best interest of the students and our students realize the power of their voice in a lesson where we taught."
As the process at Agassiz was playing out last year, the Chicago Sun-Times found that 30 CPS schools had been named after slaveholders. The district is now in the process of revising its renaming policies, with an update expected to be presented to the board for a vote in August.
Chief Equity Officer Maurice Sweeney said CPS wants to create a districtwide equity stance while providing streamlined guidance for schools and focusing on "those most impacted by structural racism and oppression."
That updated policy is also expected to follow the Agassiz model, with student engagement and participation identified as a central tenant. Already, CPS is working with other schools considering a name change.
Contact Matt Masterson: @ByMattMasterson | [email protected] | (773) 509-5431
---