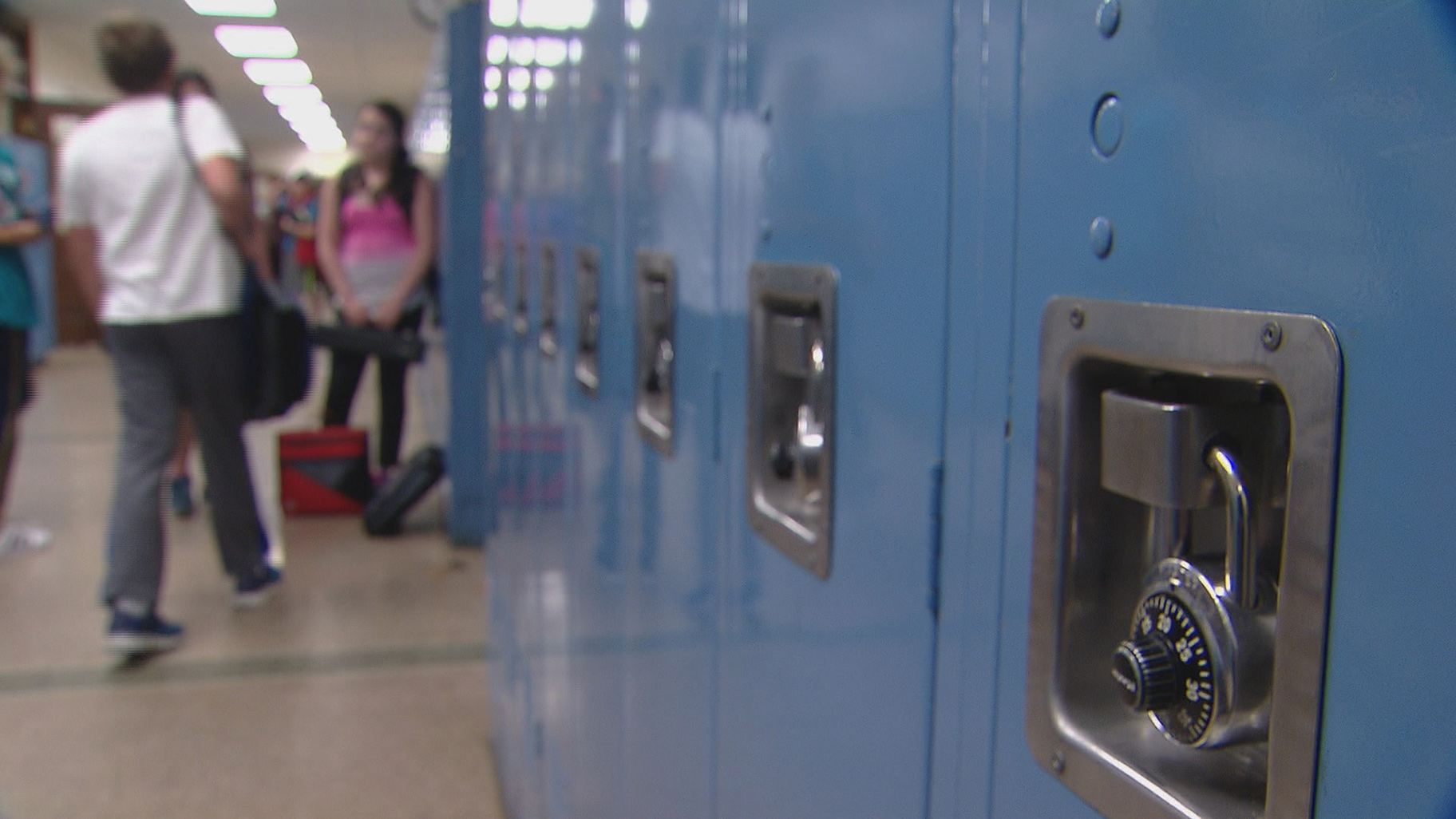 (WTTW News)
Chicago Public Schools is planning to resume in-person learning for its high school students next month, following weeks of discussions with the Chicago Teachers Union about how to safely reopen those schools.
In a letter to parents and families Tuesday, CPS said its goal is to bring back high school students on April 19, the first day of the fourth quarter of this academic year.
"Following the successful reopening of our elementary schools as well as new guidance from the Biden Administration that supports bringing students back to classrooms, we know we can safely resume in-person high school instruction as long as the right plan is in place," CPS CEO Janice Jackson and Chief Education Officer LaTanya McDade wrote in the letter.
In the letter, CPS said its discussions with the union have been "productive" and the parties have discussed multiple concepts, including the proposed return date, though final decisions have not yet been made.
All high school students are expected to be eligible to resume in-person learning if they so choose, though CPS added that "to the extent possible, we want to ensure students will remain with their assigned teachers upon returning to in-person learning."
CPS added that instructional models would likely vary between schools based on their individual enrollments and their ability to provide for social distancing. The school district and union are also discussing a hybrid structure that would allow for in-person instruction at least two days per week for nearly all interested students, according to the letter.
The update provided Tuesday sheds light on the continuing negotiations between the sides, which appear to be moving more smoothly than previous talks about an elementary school reopening plan. Those discussions nearly led to a teachers strike before the two sides were able to come to an agreement.
"Providing high school students the option to safely return on April 19 is a top priority for the district, and we will continue meeting regularly with CTU representatives as we strive to reach a consensus that provides the smoothest possible transition for our families and staff," Jackson and McDade wrote in the letter. "Negotiations are ongoing with CTU and we will continue to provide updates to families as discussions proceed."
Even so, one teachers union source on Tuesday fervently pushed back on the notion that a high school reopening date had been finalized with CPS.
In a statement, the CTU said: "We have no agreement on returning to in-person learning in high schools on any date, nor will there be an agreement until we know our school buildings can reopen safely.
'The CPS email is unfortunately more unilateralism from the mayor's handpicked Board of Education — a way to publicly roll out a boilerplate plan created behind closed doors with no educator support, stakeholder engagement, parent input or student agency."
The union added that CPS and Mayor Lori Lightfoot can't set a return date, then "inevitably blame educators if any problems meeting that deadline arise."
Contact Matt Masterson: @ByMattMasterson | [email protected] | (773) 509-5431
---