Dr. Lester Fisher has led a remarkable life, from taking care of Gen. George Patton's bulldog Willie during his service in World War II to a more than four-decade association with Lincoln Park Zoo, where he started out as a part-time veterinarian. 
During his tenure, Fisher, who turned 100 last Wednesday, transformed not just Lincoln Park Zoo, but the notion of what a zoo could be. 
We asked Fisher how he came to take care of Patton's dog.
"That was a coincidence," Fisher said. "When I was assigned the Third Army during the war I went from England over to France. My colonel, who was a veterinarian — a so-called horse doctor — was a friend of Patton's and looked after Patton's dog … and when he was gone for a few days, he asked me to look after Willie."
Fisher remembers Patton as an imposing, awe-inspiring figure. 
"I was totally terrified of the man," said Fisher. "I was convinced that if something happened to Willie during my watch the general would get rid of me. I did my job and all was well. Willie survived and I did."
After the war, in 1947, Fisher was hired by then-Lincoln Park Zoo Director Marlin Perkins as a part-time vet — at the time there were no full-time vets at the zoo. Fisher was originally trained as a doctor, but says his time at the zoo convinced him that he "didn't want to be a people doctor" and he retrained as a veterinarian — developing his own private practice. 
In 1962, Perkins left, going on to TV fame as the host of "Mutual of Omaha's Wild Kingdom," and Fisher was hired to be the zoo's new director.
Fisher said working at the zoo was "a seductive thing."
"The zoo is such an important part of the community and is so well-loved and enjoyed by so many different people," said Fisher.  "It was a difficult decision to leave my practice but at the same time there was a sameness to the practice … the zoo just struck me as something kind of new. I decided to give myself a year to try this new job and if it didn't work out I would go back to my practice. And the time spent there was very seductive and in retrospect — it's easy in life to look back on things — it's one of the more satisfying decisions I ever had to make."
Occupying the director's office at the north end of the monkey house, Fisher developed a particular affinity for the zoo's gorillas — one called Bushman in particular.
"He was an unusual specimen. He was one of only two gorillas at that time that were well known in North America (the other was with the Ringling Bros. Circus). Bushman came as a year-old youngster from Africa and there was just something about him that was awesome. He was 550 pounds, just a magnificent animal," said Fisher. "He'd sit there on a little shelf on the south end of the monkey house. I'd go back there and say hello and talk to him a little bit. That started my love affair with gorillas."
Bushman was one of several gorillas to escape from their enclosure on Fisher's watch. He was ultimately encouraged to return to his enclosure after Fisher asked for several garter snakes to be brought from the reptile house. Bushman was scared of snakes and decided to return to his enclosure.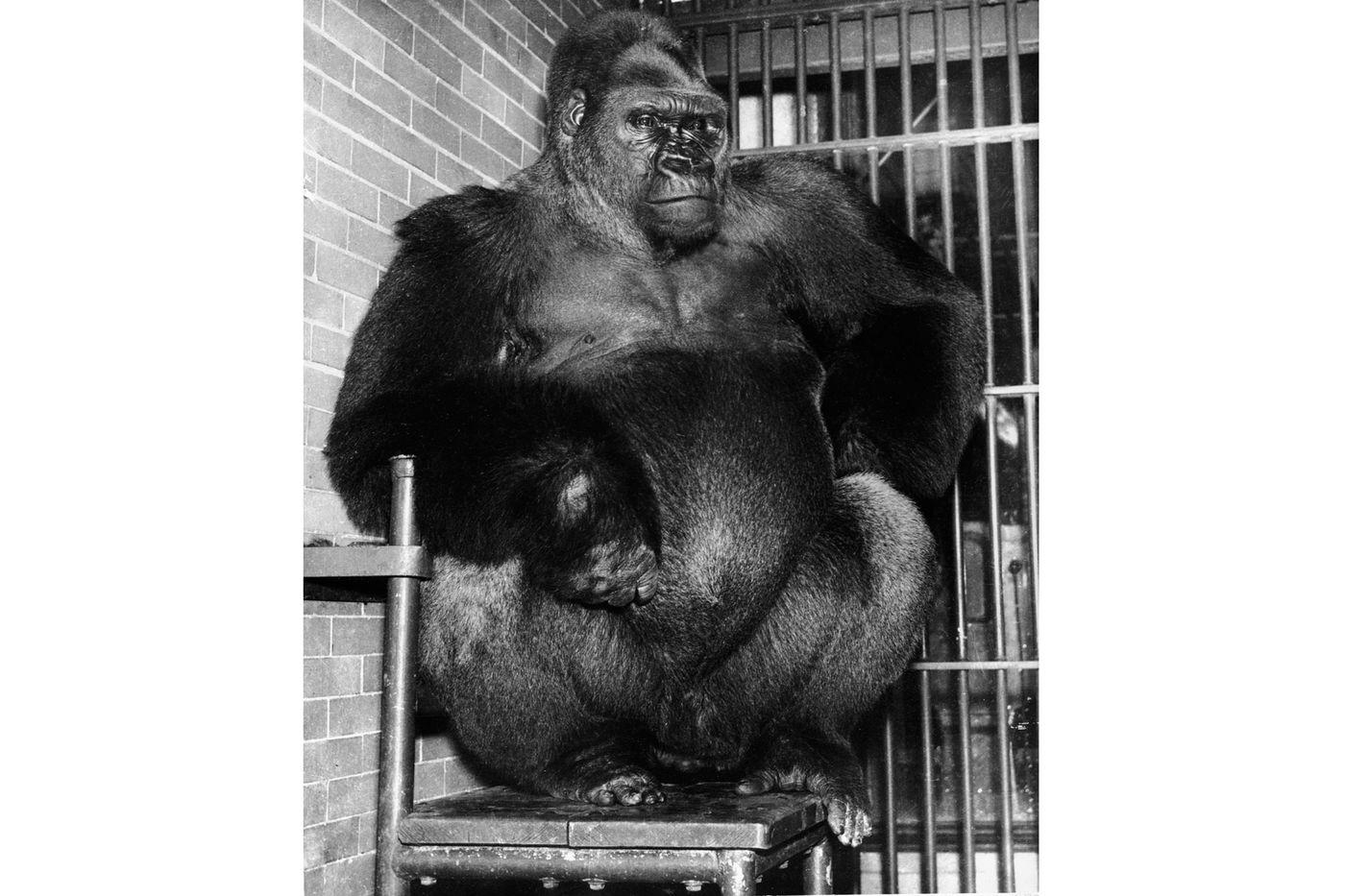 Bushman as a mature gorilla. (Courtesy of Lincoln Park Zoo)
"I guess I had the record. I had four adult gorillas walk out during my 30 year career," Fisher said.
Fisher is widely credited with driving changes at the zoo to make the enclosures more pleasant and engaging for the animals after realizing shortly after becoming director that the zoo "was basically not a pleasant and comfortable, happy place for the animals."
"I used the expression that it was more like a jail," he said. "Animals were brought over from overseas and put in cages that were cement and barred facilities that made it easier to clean them properly. And that troubled me. I felt that we had to do something about the facilities."
That led Fisher to gradually reduce the number of animals the zoo housed so that the ones that remained could enjoy larger, more naturalistic habitats.
Fisher also decided to create more educational content so that trips to the zoo were not just entertaining but also educational.
"An awful lot of people came to the zoo to look at the animals but didn't really know much or learn much about the role of wildlife and conservation of these wonderful creatures," said Fisher. 
After getting money from private donors and a small stipend from the Department of Interior — thanks to Illinois U.S. Rep. Sidney Yates — Fisher hired the first teacher at the zoo and developed educational programs for children about endangered species.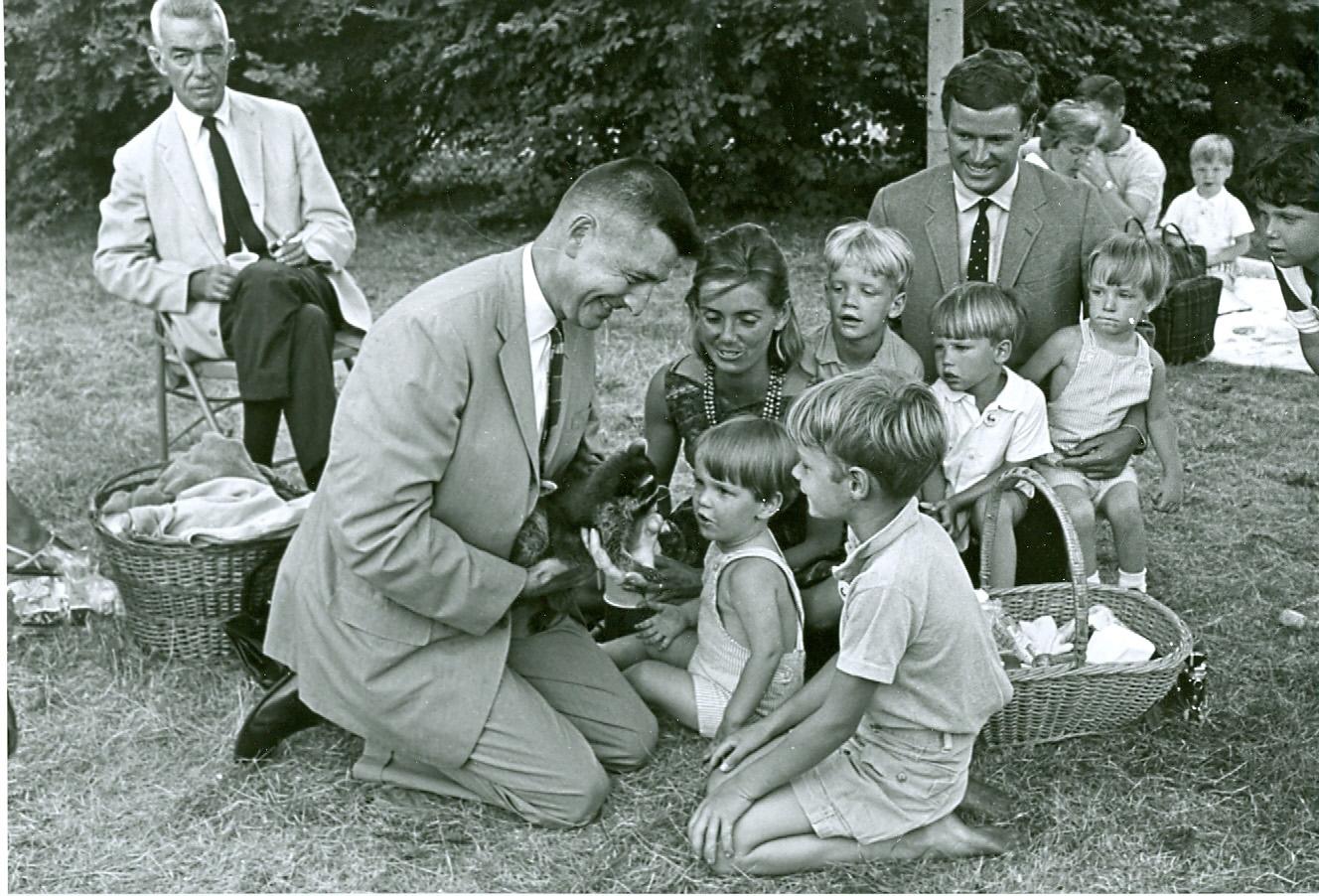 Dr. Lester Fisher (Courtesy of Lincoln Park Zoo)
He also pioneered the idea of taking zoo animals to see sick children with a program he first began at La Rabida Children's Hospital in Jackson Park.
But it was through his appearances on WGN's "Ark in the Park" with Ray Rayner that Fisher became a familiar face to many Chicagoans.
He initially turned WGN down, but they persisted.
"That's how I got into television," said Fisher. "We had a show on Saturday mornings that I thought was a perfectly good show. Finally, Ray Rayner asked me to do some animal inserts into his morning show. We did that twice a week. We called it the 'Ark in the Park.' It was very satisfying for me because I could reach a big audience, tell a story, and Ray was such an incredibly nice person to work with."
But what Fisher is most proud of during his time in Lincoln Park is changing the notion of what a zoo could be.
"I felt that I literally brought animals out of jail and put them into a proper home," he said.
---