Hull House founder Jane Addams has received widespread recognition for her pioneering work as a social reformer and developer of the recreation movement, both globally, as a Nobel Laureate, and locally, with two Chicago parks named in her honor.
In 1919, a mere 4 miles away from the Hull House, another settlement home was born, focused on serving African American veterans returning from World War I and Black families migrating from the South.
Its founder, Ada McKinley, is rarely mentioned in history books nor in pedagogical studies on recreation as therapy. There are no parks or streets named in her honor, only the modern version of the "Soldiers and Sailors Club" recreational program she began more than a century ago. Today, Ada S. McKinley Community Services, Inc. serves some 7,000 Chicago-area individuals annually, through programs ranging from child care, tutoring and college placement to employment training and mental health support.
"I really want to give voice to Ada S. McKinley, who has been historically neglected, and in my opinion she deserves much more recognition and, I guess, awareness, from the American public," said KangJae "Jerry" Lee, assistant professor of parks, recreation and tourism management at North Carolina State University.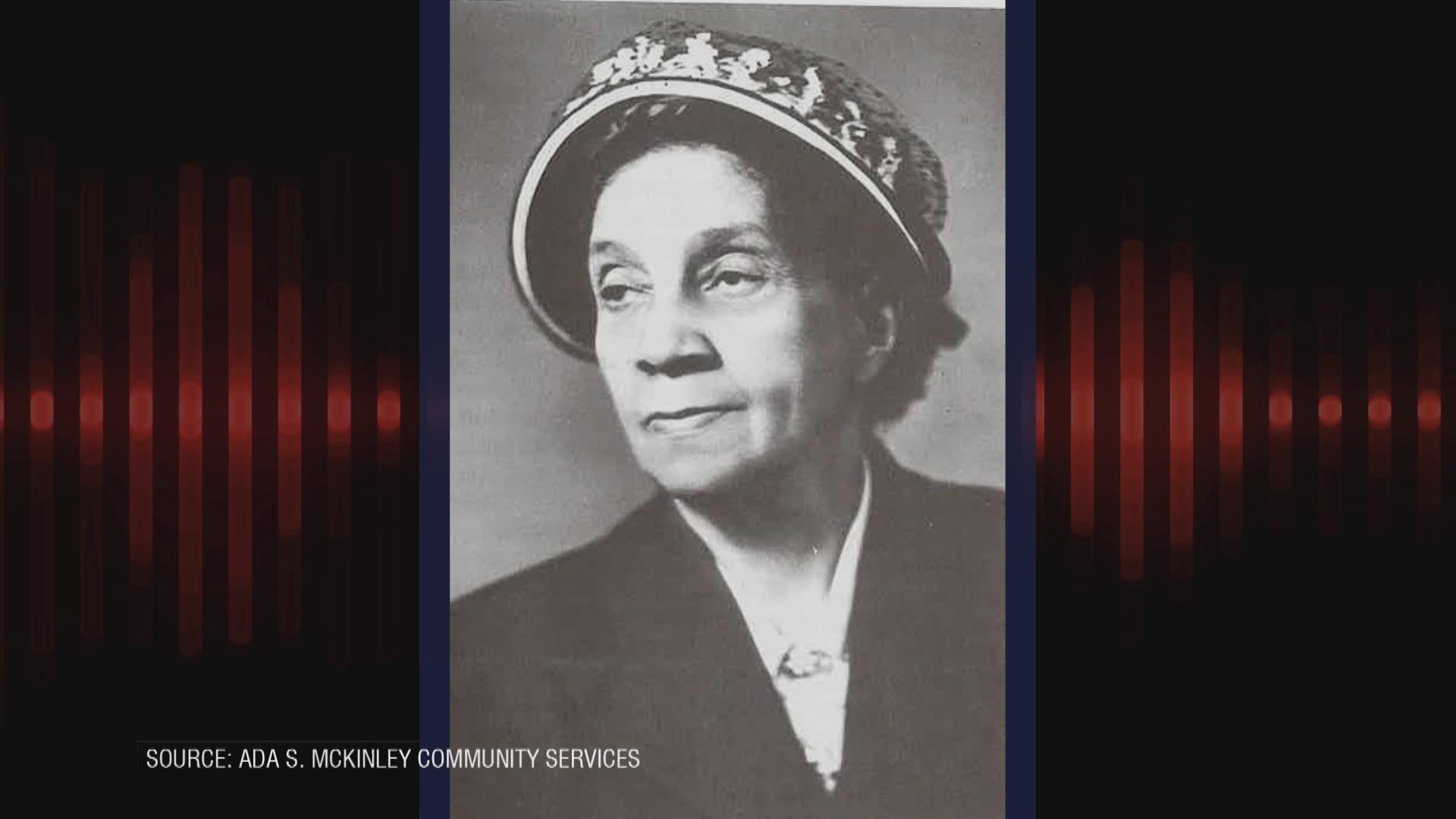 Ada McKinley (Courtesy Ada S. McKinley Community Services, Inc.)
Lee and University of Northern Iowa health, recreation and community services professor Rodney Dieser in November published a report examining the "hidden history" of McKinley's African American settlement house.
They believe that Addams received significant attention, then and now, because of a historical bias toward whiteness, and conscious or unconscious bias.
"It just sort of made sense to them (White historians) to write about a White, wealthy woman and not even to be aware of a poorer African American woman who did some pretty amazing things," Dieser said.
The Hull House also likely received attention because it was recognized as the best of the best — something made possible in part because of Addams' wealth and political connections.
Dieser said the research is not intended to diminish all that Addams accomplished.
"Hull House did magnificent things," he said. "If you put this in historical context, women couldn't even vote, and here are all these women leaders."
But he said what McKinley did was even more incredible because she was contending with sexism as well as racism, nor could she rely on inherited wealth to prop up her South Side Settlement House.
"It is poignantly clear from our investigation that there is a serious need for leisure researchers and the broader academic community to reevaluate the history of the settlement house movement and the parks and recreation profession that have been dominated by triumphalistic stories of White leaders," the report concludes. "To achieve greater fairness and justice, McKinley and other forgotten pioneers of color must be brought into a sharper focus."
Dieser and Lee said they're at the tip of the iceberg with their research. They plan to do more research on McKinley as well as other settlement homes that served marginalized communities; their study cites the Frederick Douglass Center, a Chicago settlement house established in 1904 with a mission to "promote … just and amicable relations between white and colored people."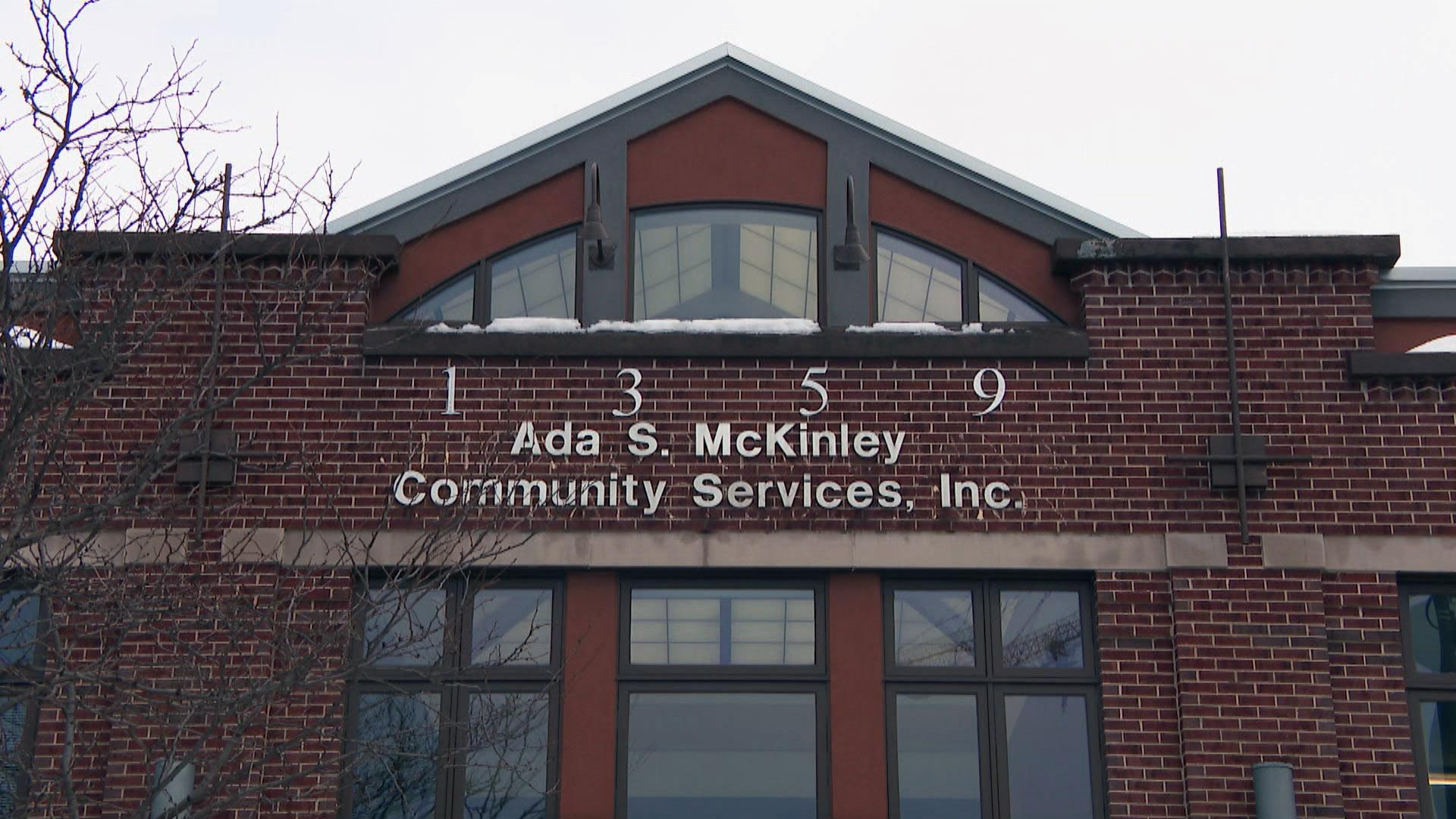 (WTTW News)
Meanwhile, Ada S. McKinley Community Services is working to locate people who may have known its founder and been helped by her.
"We're looking for history books and school books to really be rewritten and enhanced, to include her equally as they do other important figures like Jane Addams, that didn't look like her and weren't the same race as her but did the exact same type of work, and (McKinley's) work has endured," CEO Jamal Malone said.
Malone said the organization is also working to get a street named after McKinley ("one of our locations, on 34th and Indiana right there would be a prime location, but we're not being overly picky," he said) and is seeking financial contributions to continue the work that began in 1919.
He notes that then, as now, Chicagoans were battling a pandemic, and sees parallels to the work McKinley did during the Spanish flu outbreak to the work her namesake organization is doing now amid the coronavirus pandemic, with services like child care and employing front-line workers to do contract tracing and COVID-19 hot spot cleaning.
"When you look at the work that Ada did in starting our agency in 1919, has carried forward, and because the need is still there, and has even increased, we really want to highlight that we've continued her legacy and we really want public support to build upon that," Malone said.
Follow Amanda Vinicky on Twitter: @AmandaVinicky
---