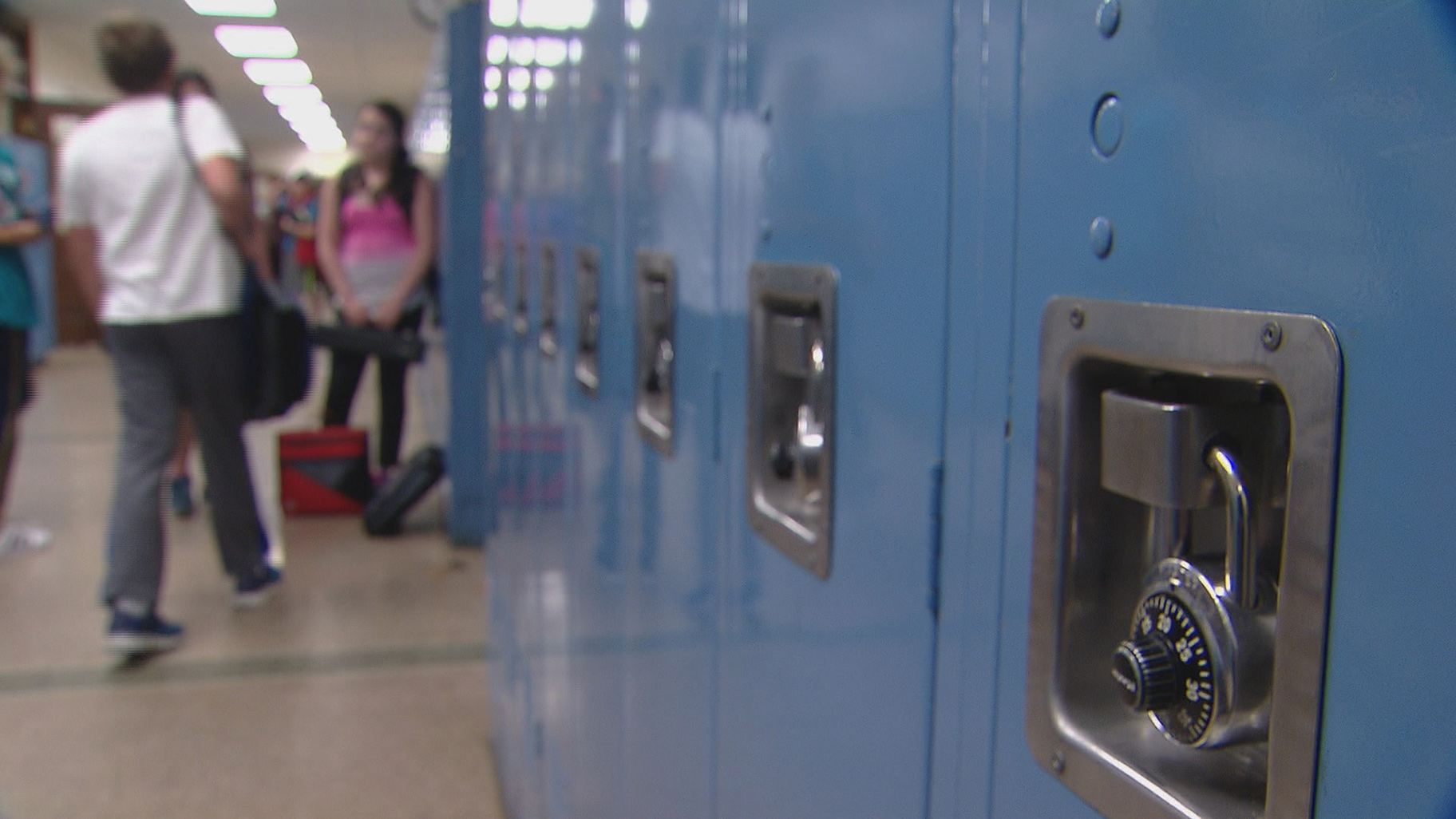 (WTTW News)
Chicago Public Schools is already in the process of phasing elementary students and staff back into schools for in-person learning over the coming weeks, but the head of the school district said she also wants to bring high schoolers back before the end of the academic year.
CPS CEO Janice Jackson said discussions with the Chicago Teachers Union will begin later this week in order to determine how they can "work toward a safe return that meets the needs of all of our students and families."
"We know that many high school students and families are eager to learn more about their return to in-person instruction," Jackson said during Wednesday's Board of Education meeting, "and it is our goal to provide them with a safe in-person option this school year."
The school district has set return dates for preschool, kindergarten and elementary school students, as well as some special education high schoolers, following contentious reopening negotiations with the union which nearly led to a teachers strike.
But CPS has not yet set any dates for high school students to resume in-person learning. Earlier this month, Jackson said getting those kids back into schools is her "top priority." But the district has also said the complexity of high school class schedules makes it difficult to create fixed pods of students and teachers in order to mitigate the spread of COVID-19.
As part of its agreement with the teachers union, CPS committed to establishing a joint high school task force, Jackson said. The district has since reached out to CTU leadership to begin that process and expects those discussions to pick up shortly.
"Public health officials, including the (Centers for Disease Control and Prevention) earlier this month have endorsed in-person learning for high school students," Jackson said, "and our families are counting on us to establish a plan that will safely support their needs."
This district on Wednesday said it will launch three new high school hubs next month at Richards Career Academy (with spots available for 60 students), Corliss High School (60 students) and Wells Community Academy High School (50 students).
Only students from those schools will be eligible to enroll in the hubs — where they can conduct their remote learning courses — which will be managed and staffed by community-based organizations.
Preschool and special education cluster program students who opted for in-person learning are already back in schools, as are kindergarten through fifth-grade teachers and staff, who returned Monday. K-5 students will return next Monday, along with sixth- through eighth-grade teachers and staff. Students in those grades are expected to return March 8.
CPS now expects 37,000 K-5 students coming back into schools, and 18,000 students in grades six through eight. Along with the 5,000 students already back in schools, that puts the expected total of in-person learners at 60,000 — below the initial estimate of 77,000 students and the district's revised figure of 67,000.
Addressing the board Wednesday, CTU President Jesse Sharkey said the recent negotiating process to reach a reopening deal with the district was "inhumane" for union members, district administration, CPS families and the public.
To improve that, he said, the sides need to work on trusting each other and keeping a more open dialogue to share information.
"We need to do better, we need to do it differently next time, starting with high school," he said. "We're looking forward to those meetings starting. We've been doing some work internally to get our team together on this and we look forward to that process. We will do better in that process coming up."
Contact Matt Masterson: @ByMattMasterson | [email protected] | (773) 509-5431
---