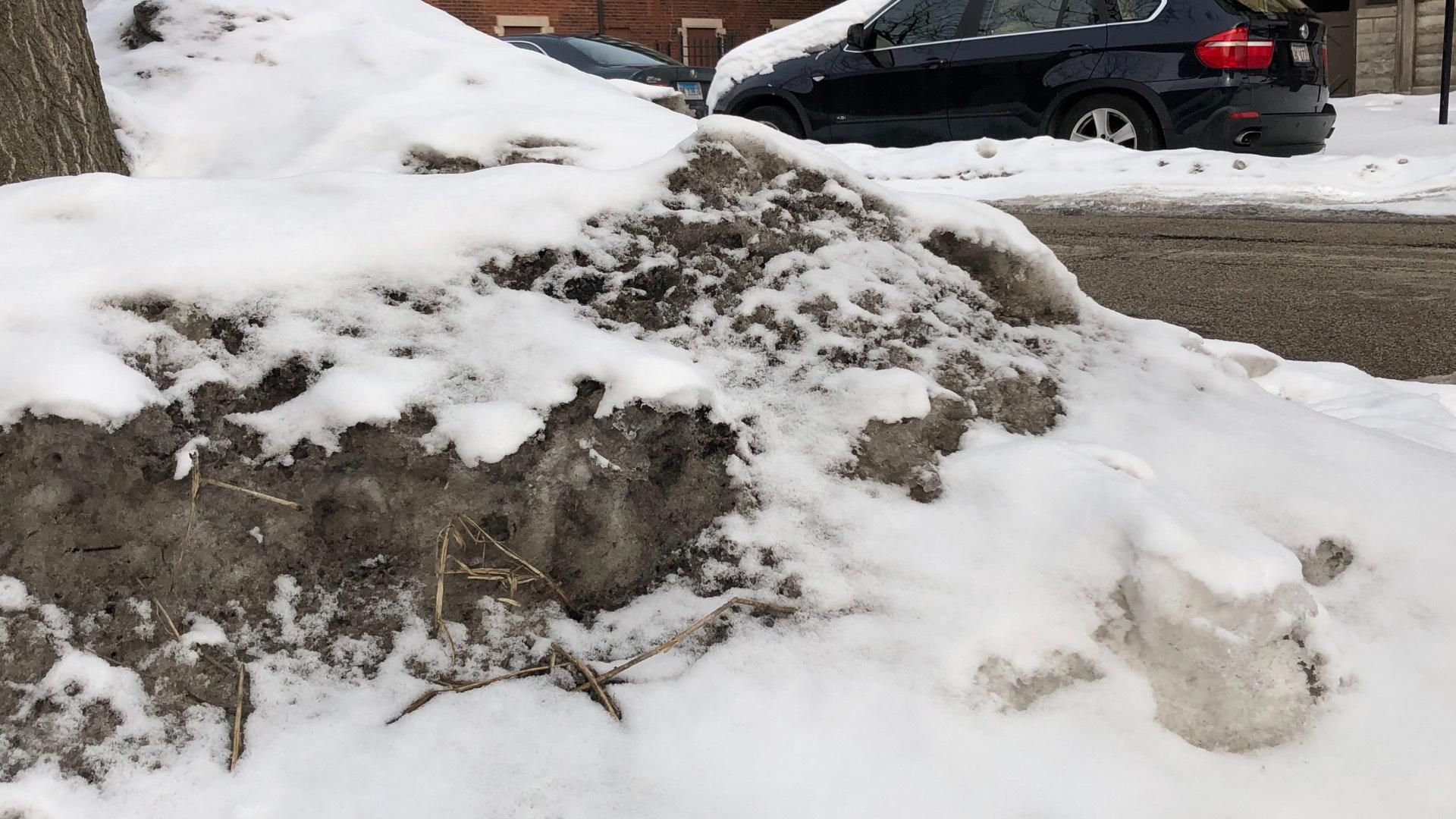 Dirty snow has more than an image problem. (Patty Wetli / WTTW News)
One good thing about Chicago's near daily dusting of snow: At least the fresh powder has kept things looking crisp and clean.
On the flip side, filthy snow would melt faster. 
New snow reflects almost all sunlight — 80% to 90% — hence the bright white appearance. (Albedo is the technical term for how much light or radiation is reflected by a surface.)
When dust, soot and other dark-colored particles accumulate on snow, they absorb more of the sun's energy — only 50% to 60% is reflected — speeding the melting process, according to the National Snow and Ice Data Center.
Studies have shown that a layer of dust on the surface of snowpack can shorten the duration of snow cover even more than an increase in air temperature of 4 to 7 degrees.  
Faster melting might seem like a positive, particularly in urban areas where piles of snow can create hazards on roads and sidewalks. 
The problem is, human activity in the last century and a half has kicked up dust well beyond cities. Dirt, which can travel across oceans and continents, has settled on snow in once-pristine regions like the Himalayas, melting glaciers and affecting the amount and timing of water flowing into rivers and lakes.
By decreasing the amount of sunlight reflected into space, the presence of dust in snow also means more heat is retained closer to the earth's surface. 
Clean snow is one of those cases where appearances aren't deceiving — it looks better and, environmentally speaking, it is better.  
Contact Patty Wetli: @pattywetli | (773) 509-5623 |  [email protected]
---