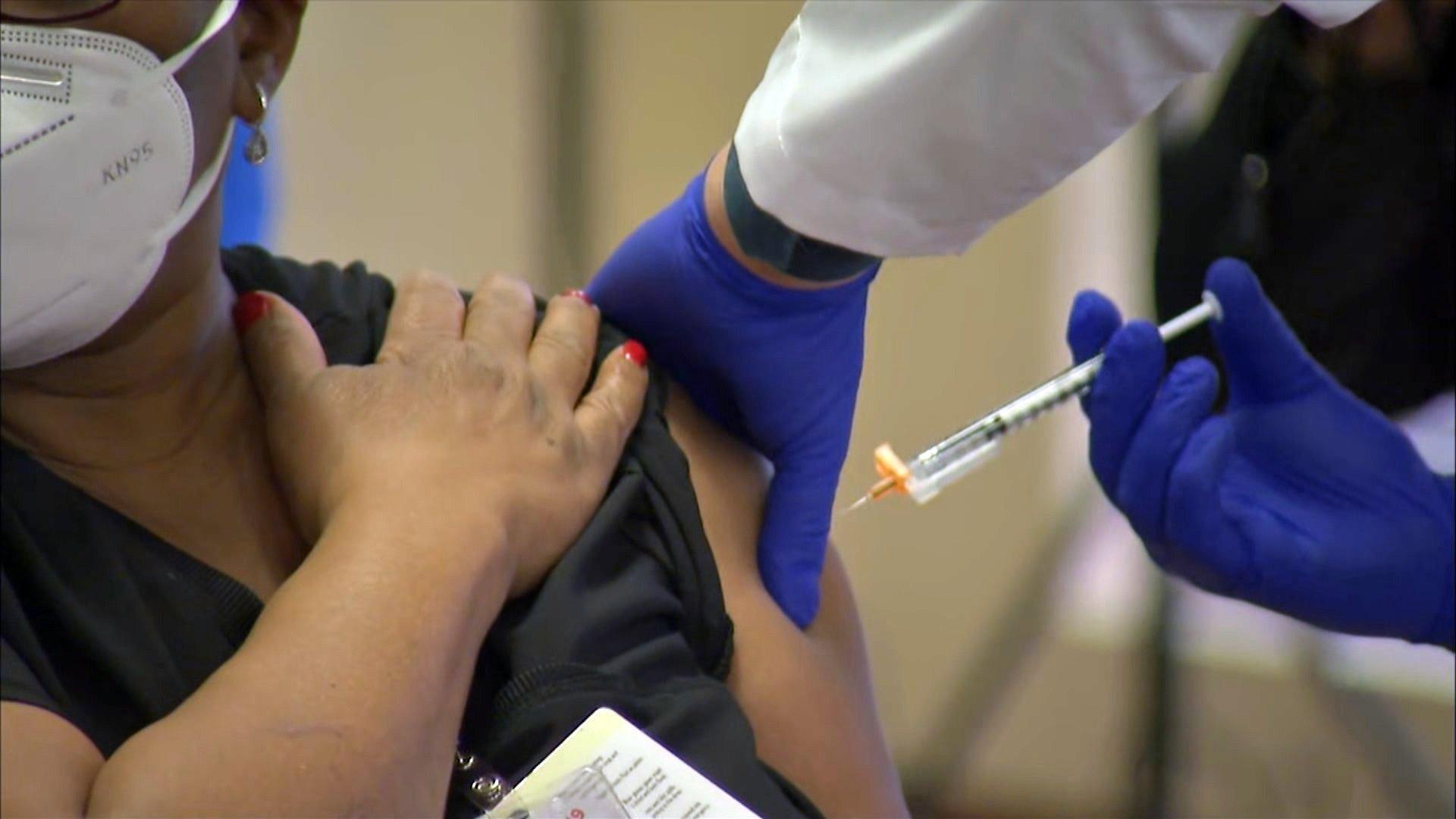 The second doses of the Pfizer vaccine in Chicago were administered at Norwegian American Hospital on Tuesday, Jan. 5, 2021. (WTTW News)
Chicago Public Schools on Friday announced it will open four school-based COVID-19 vaccination sites next week so it can begin distributing 1,500 first-dose vaccines to teachers and employees each week.
The school district and the Chicago Department of Public Health will operate the sites, which are located at schools on the North, South and West sides of the city and are solely dedicated for CPS staff.
"The launch of these vaccination sites and the expansion of this surveillance testing program are core measures that only strengthen our already-robust safety strategy," Mayor Lori Lightfoot said in a statement. "These efforts, taken together, will provide families and CPS staff with the certainty they deserve about returning to in-person instruction and further prove just how prepared our schools are to safely welcome our children back into the classroom."
The sites will be located at: Chicago Vocational High School (2100 E. 87th St.), Clark High School (5101 W. Harrison St.), Clemente High School (1147 N. Western Ave.) and Roosevelt High School (3436 W. Wilson Ave.).
CPS said it has already provided vaccination opportunities to more than 7,500 of its employees, including 2,000 expedited vaccinations this week for preschool and cluster program staff — who returned to in-person work this week following an agreement with the Chicago Teachers Union over a safe school reopening plan — and other staffers who were not granted an accommodation to work remotely.
CPS previously launched a voluntary COVID-19 surveillance testing program for school-based staff, which it said will help the district track the prevalence of the coronavirus among asymptomatic employees.
The district has developed a prioritization plan to offer vaccines based on how much time employee groups have spent working inside school buildings during the pandemic and their proximity to other employees.
CPS will notify employees when appointments are available to them based on that plan, and employees will be excused from work to get the vaccine if their appointment falls during the workday.
Beyond pre-K and cluster students, K-8 graders will resume in-person learning in waves in the coming weeks.
"We are thrilled to welcome more of our students back to the classroom with strong measures that build confidence in our mitigation efforts and provide students with a high-quality in-person learning experience," CPS CEO Janice Jackson said in a statement.
Contact Matt Masterson: @ByMattMasterson | [email protected] | (773) 509-5431
---