The Chicago area saw dangerously cold weather over the weekend, with wind chills as low as 30 below zero – and the week ahead doesn't appear to offer much relief.
But it takes more than a cold snap to bring the city to a standstill.
When dangerously cold polar vortex air gripped Chicago two years ago, the city got worldwide attention, and it wasn't just the frigid temps that drew interest.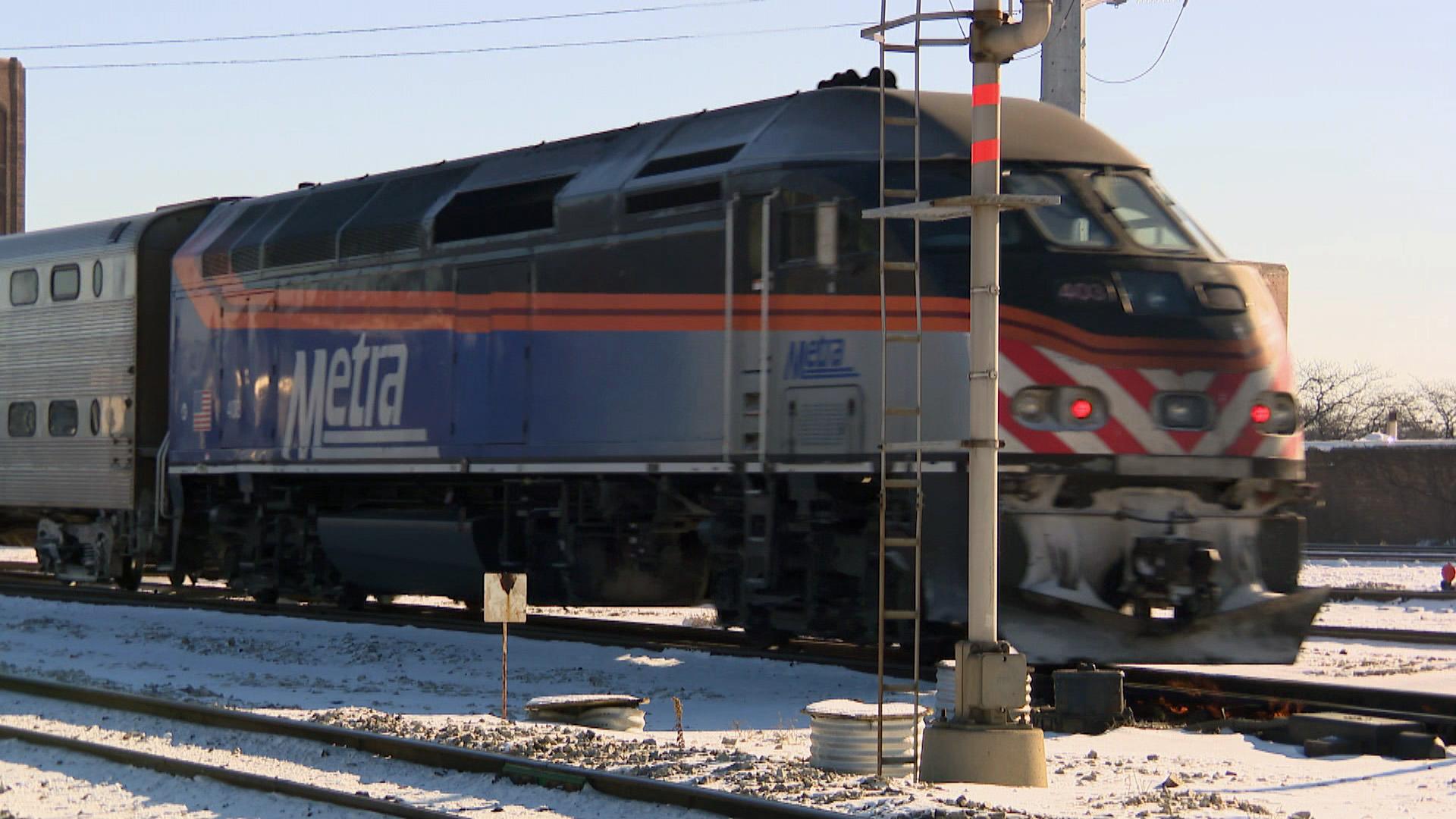 (WTTW News)
"Chicago is so ridiculously cold that in order to keep trains running, they had to deliberately set the train tracks on fire," joked "The Late Show" host Stephen Colbert. "That's called Chicago improv!"
"It does look like we light the tracks on fire, and it's a question we get every year – 'Is Metra lighting the tracks on fire?'" said Michael Gillis, Metra's director of communications. "The tracks aren't actually on fire, there's just a little gas burner next to them. It's like a gas stovetop."
They're called switch heaters, and they keep the switches that allow trains to move from one track to another from freezing up.
"They keep the moving parts moving, they keep snow and ice from mucking up the mechanism, and it just keeps our on time performance up," Gillis said.
There's a busy section of track near Grand and Western avenues that Gillis says was built nearly a century ago when gas switch heaters were still common.
"A more modern switch heater is more like a hot air blower, like a giant hair dryer, but we can't retrofit this plant with that sort of technology," Gillis said. That's because the tracks are too densely laid to accommodate the more modern equipment. So Metra sticks with the eye-catching gas burners – and occasional human intervention, like when ice and snow builds up under trains just like it does under cars.
"They rumble through the switch, and that might knock off the muck from underside the train," Gillis said. "If it falls straight into the switch, there's no switch heater in the world that'll clear that out quickly."
That means crews have to clear the tracks themselves with a broom or an ice pick. The switch heaters get attention every year, but it's not all Metra does to keep trains running. After the polar vortex in 2019, "We went out and bought these big cold air blowers to clear snow and ice from the yards," Gillis said. "They have a blast of (about) 525 miles per hour."
So whether you see Metra whipping up its own windstorm or a train rumbling over fiery tracks in your Twitter feed, just remember: it's not Chicago improv, just old-fashioned ingenuity.
---