After getting walloped by two big snowstorms within the same week, the Chicago area is now bracing for bitter cold. Following a mix of rain and snow in Thursday's forecast, temperatures are expected to drop dramatically, with single-digit highs possible by the weekend.
Argonne National Laboratory climate scientist Scott Collis says the oft-discussed (and maligned) polar vortex is part of what's driving the dangerous cold to come.
"You can imagine the polar vortex being a circle, and every now and then it gets out of shape. When it gets out of shape, it extends a little tongue down over our area. … That tongue of high level winds is coming down to our area and it's steering a compact little storm system that's going to come down out of Canada over our area on Thursday about 1 o'clock," Collis said. "Once that storm system comes through, it's going to drag this bunch of cold air down. The previous snowstorm actually has a role in this, because all this snow we've had in the area has basically laid down a superhighway for cold air to ride down without getting warmed up by warmer surface temperatures."
READ: Dueling Groundhog Day Forecasts From Punxsutawney Phil and Woodstock Willie
Collis says when that cold air arrives, we could see overnight lows well below zero and highs in the single digits. Those dangerously cold conditions can cause frostbite quickly. Indoors, pipes can freeze and burst, and fires or carbon monoxide poisoning can occur if people are using inadvisable methods of heating their homes. With the isolation created by COVID-19 exacerbating things, Collis says it's particularly important to watch out for one another.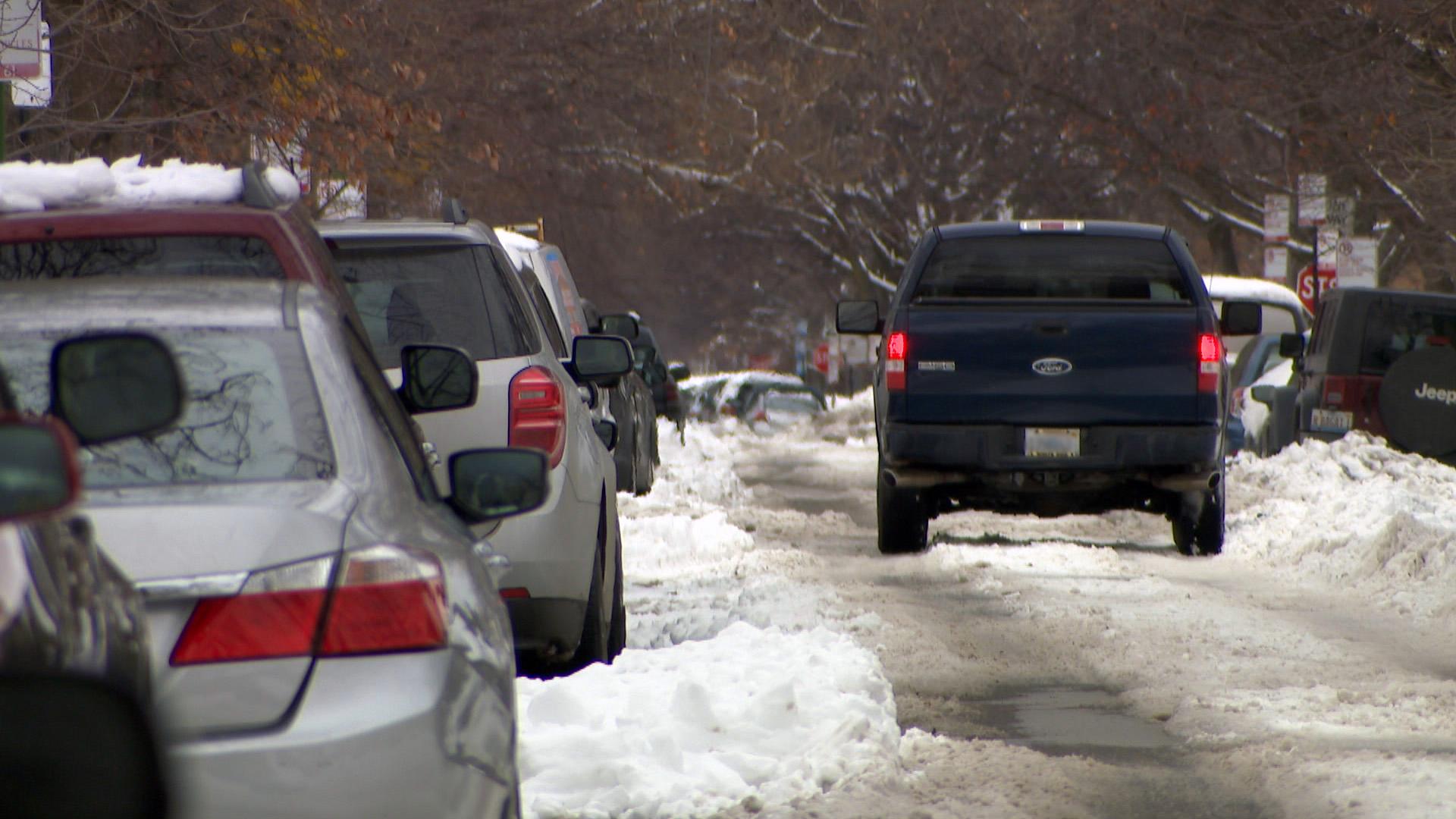 A snow-covered street in Chicago on Tuesday, Feb. 2, 2021 remains following a winter storm that blanketed parts of the area with more than a foot of snow over the weekend. (WTTW News)
"Normally, we're used to checking on our neighbors and seeing people out and about, so we'll notice when somebody's having an issue and maybe needs help. I really encourage folks to pay extra attention to the more vulnerable people in our community," Collis said.
It's not yet clear when the streak of extreme cold will end. Collis says these weather events usually last two to four days, putting the end outside the window of reliable predictions. And while he says this kind of brutal chill is relatively rare – perhaps once every year or two – it's possible that climate change will make it more likely, as the warming planet is driving both extreme heat and extreme cold.
"There have been a number of modeling studies done using weather simulations, and we know from these studies that the lack of sea ice around the poles creates an environment that is more likely to lead to these warped and twisted polar vortices that are more likely to give us not only extreme warmth — when we have the vortex stretched in such a way that the cold edge is over Europe and the warm edge is over the United States — but also extreme cold, where the sea ice helping the circulation stay in the arctic is not there, so what happens in the arctic no longer stays in the arctic," he said.
---