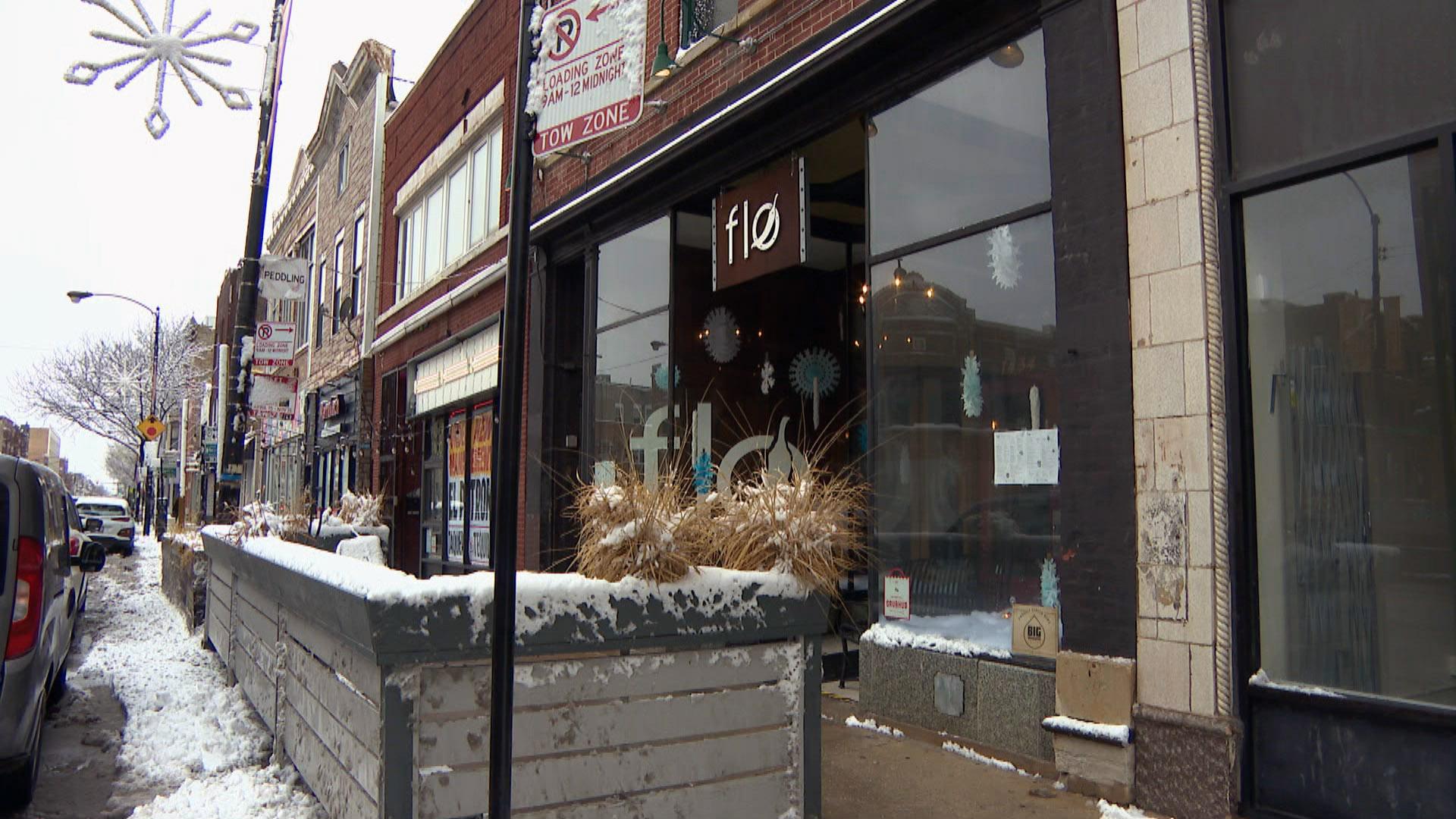 (WTTW News)
State officials announced Sunday that Chicago is advancing from Tier 1 to Phase 4 of Illinois' reopening plan.
The move loosens some restrictions for businesses in the city. For example, the city's nonessential curfew has been lifted; at bars and restaurants, bar seating is now allowed and indoor tables can seat up to six people. But capacity limits of 25% for indoor service at bars and restaurants remain in place.
That's due to Mayor Lori Lightfoot's announcement Friday that Chicago would not ease restrictions on indoor dining and drinking should the city move into Phase 4. 
"We continue to see great progress in the ongoing fight against COVID-19, and I am thrilled that our metrics continue to move in the right direction," Lightfoot said in a statement Sunday. "However, while we welcomed the return of limited indoor service last weekend, a rush to expand capacity too quickly would be irresponsible. With cases and positivity rates still higher than before the second surge, now is the time to keep safeguards in place to ensure continued progress and hopefully prevent any rollbacks in the future."
Lightfoot has the authority to impose tighter rules than those put in place by the state, though she cannot do the reverse.
Chicago — known as Region 11 under the "Restore Illinois Plan" — moved into Phase 4 after data compiled by the Illinois Department of Public Health showed a rolling test positivity rate of less than 6.5% for three days in a row, no increase in COVID-19 hospitalizations for seven out of the past 10 days, and availability of more than 20% of the city's intensive care and hospital beds.
Here's an overview of the changes taking effect Sunday in Chicago. You can find a complete overview of Chicago's Phase 4 guidelines here.
A reminder that the state's Phase 4 rules look a little different that those outlined below, at least for now.
---
—Indoor service at bars and restaurants is limited to 25% capacity or 25 people — whichever is less. 
—Food must be available at all times in order for indoor service to be allowed.
—Indoor and outdoor tables can accommodate parties of six or less, with tables spaced 6 feet apart.
—Retail stores, including big-box stores and convenience stores, must limit capacity to 40%.
—Grocery stores and pharmacies can continue operating at a capacity of 50%.
—Indoor fitness classes are limited to 15 people.
—Outdoor fitness classes can include groups of up to 50 people with proper social distancing.
—Zoos and museums are limited to 25% capacity.
—Performance venues and movie theaters can operate at 40% capacity with a maximum of 50 people per space indoors.
—Places of worship must limit regular services to 50 people or 40% capacity — whichever is fewer. 
—Weddings, wakes and other community events can accommodate 25% capacity with no more than 25 people indoors and outdoors.
—15 passengers can ride on a 40-foot CTA bus; 22 riders can sit on a 60-foot bus or a train car.
---
IDPH reported 2,428 new and probable cases of COVID-19 on Sunday and 40 additional deaths.
The seven-day test positivity rate is 6.4% in suburban Cook County and 6.3% in Chicago, IDPH regional data shows. The statewide positivity rate for cases as a percentage of total tests is now 3.9%, according to IDPH — a week ago, it was 4.8%.
Twenty-one residents of Cook County were among those reported dead Sunday after testing positive for COVID-19, including a woman in her 30s and two men in their 40s, according to IDPH.
The department says 981,988 doses of COVID-19 vaccines have been administered across the state, which is averaging 42,931 doses each day.
The number of COVID-19 tests, meanwhile, has surpassed 16 million. In the past 24 hours, about nearly 87,000 tests were processed, according to IDPH.
As of Saturday night, 2,467 people in Illinois were reported to be in the hospital with COVID-19, according to IDPH. Of those, 538 patients were in intensive care units and 289 with COVID-19 were on ventilators, IDPH reports.
---
---