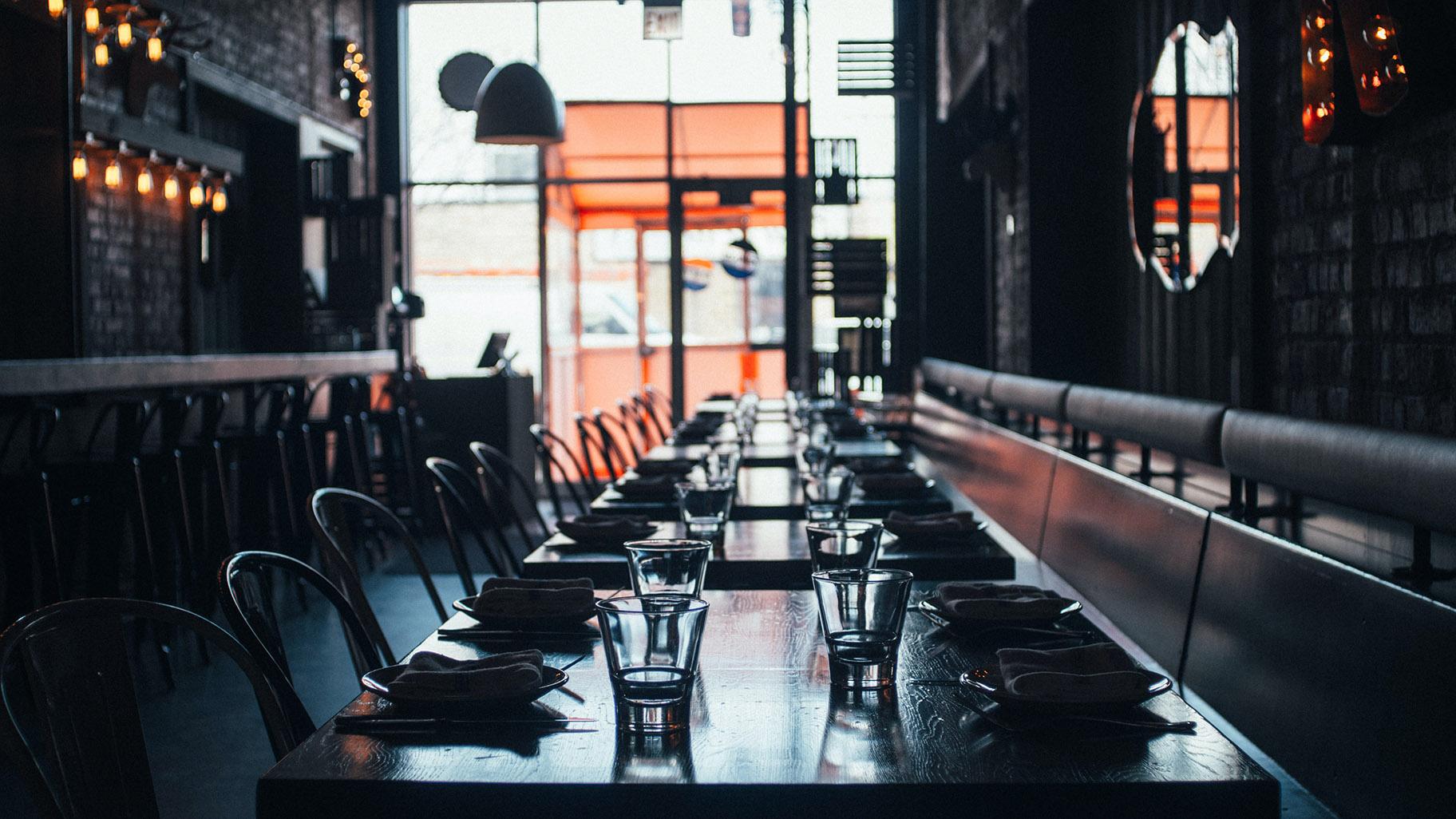 (Photo by Andrew Seaman on Unsplash)
Limited indoor dining and drinking can resume in Chicago and suburban Cook County on Saturday, officials with the Illinois Department of Public Health announced.
Chicago, known as Region 11 under the state plan, and suburban Cook County (Region 10) recorded three consecutive days of a coronavirus test positivity rate of less than 8%, based on the seven-day rolling average, according to state health officials. 
In addition, both regions have seen no increase in COVID-19 hospitalizations for seven out of the past 10 days and more than 20% of their intensive care unit and hospital beds are available, meeting those benchmarks laid out by IDPH.
Chicago and Cook County restaurants and bars were closed to indoor service for 85 days amid a sustained and grave second surge of COVID-19 throughout the state that began in mid-October and peaked a month later, according to state data.
The long-awaited news came with a warning from state health officials.
"IDPH will continue to closely monitor test positivity, (intensive care unit) bed availability, and the number of people in the hospital with COVID-19," according to a statement. "Should data show regions trending in the wrong direction, based on the established mitigation metrics, regions could once again find themselves in a higher tier with increased measures."
Mayor Lori Lightfoot said Saturday she was delighted that indoor dining could resume.
"We have long pushed for the careful resumption of limited indoor dining, and I am thrilled that we have made enough progress in the fight against COVID-19 to reopen our businesses and bring workers back," Lightfoot said in a statement. "As we enter this next phase, I again call on all businesses and residents to make sure we continue moving forward by following the guidelines for safe indoor dining and committing to the safety precautions that helped us flatten the curve a second time."
Lightfoot repeatedly called on Pritzker to allow indoor dining and drinking in Chicago, and the role of restaurants and bars in spreading the coronavirus has split the two Democrats since the beginning of the COVID-19 pandemic.
The rules allow for indoor dining and drinking at a capacity of no more than 25 people or 25% of overall room capacity, whichever is less, as long as tables of no more than four people are kept 6 feet away from each other. In addition, bars must serve food, according to the rules. In Chicago, bars without a food service license can reopen as long as they partner with an eatery or allow delivery. 
Now that Chicago is under what state officials refer to as Tier 1 restrictions, most other businesses can operate at 40% capacity or no more than 50 people — whichever is less — while indoor fitness classes can expand to no more than 15 people, according to the rules.
In addition, more youth sports can restart games and practices, according to the state's rules.
To move to the next level of restrictions, referred to as phase 4, a region must average a test positivity rate of 6.5% or less for three consecutive days, based on the seven-day rolling average, as well as no increase in COVID-19 hospitalizations for seven out of the past 10 days and more than 20% of its ICU and hospital beds available, according to the rules.
IDPH on Saturday reported 5,152 new and probable cases of COVID-19 and 97 additional deaths. The statewide positivity rate for cases as a percentage of total tests is now 4.9%, according to IDPH — a week ago, it was 6.3%. 
Contact Heather Cherone: @HeatherCherone | (773) 569-1863 | [email protected]
---
---