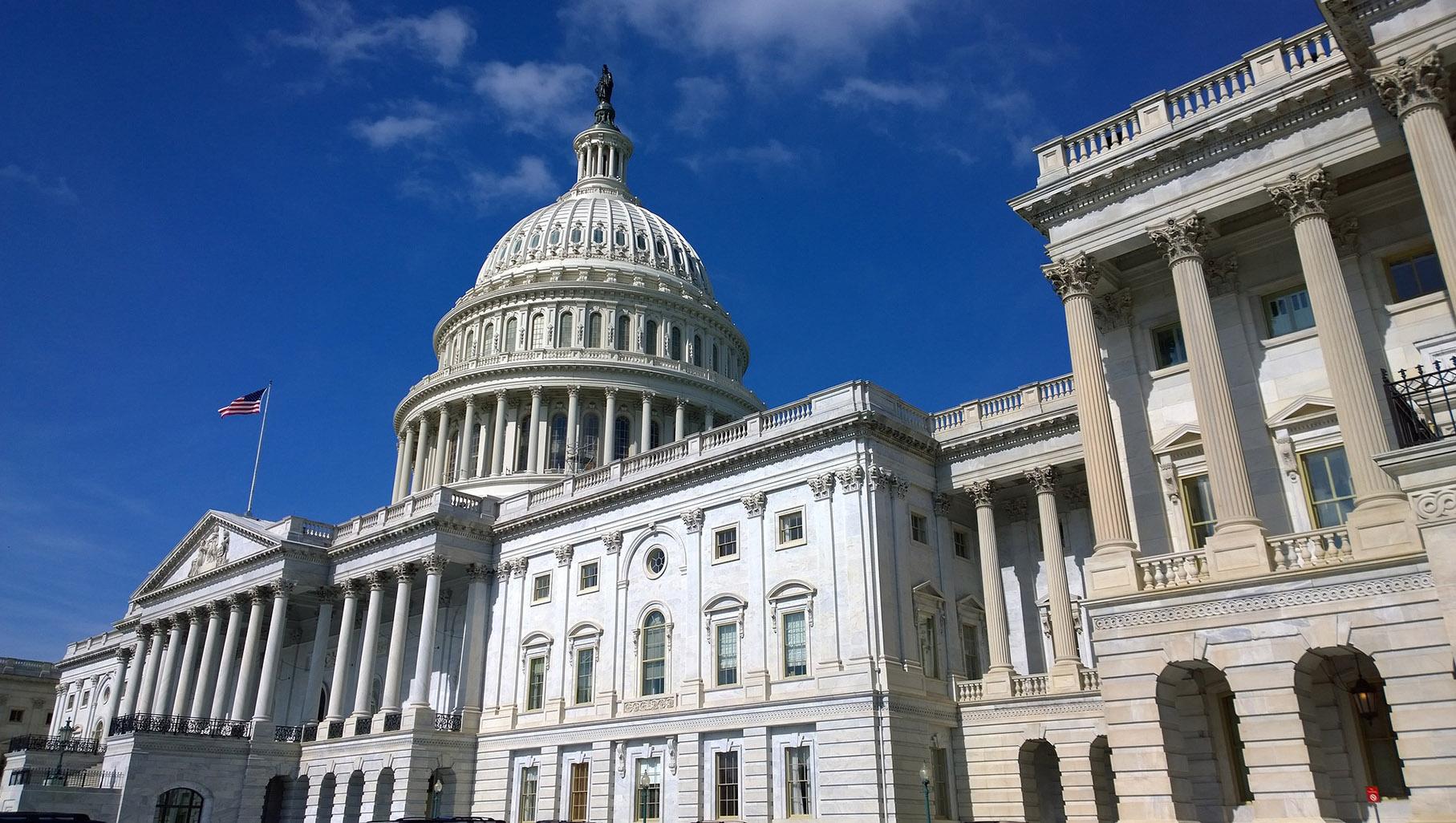 (MotionStudios / Pixabay)
A suburban Chicago Heights man who allegedly pledged in a voicemail to "kill any m-----f---ing Democrat that steps on the m-----f---ing lawn" at President-elect Joe Biden's upcoming inauguration is now facing a criminal charge in U.S. District Court.
Louis Capriotti, 45, was charged Tuesday with a single count of transmitting a threat in interstate commerce, according to a criminal complaint filed in Chicago.
"Our office takes the security of our public servants very seriously," John Lausch, U.S. attorney for the Northern District of Illinois, said in a statement. "Individuals who cross the line of free speech by making unlawful threats will be held accountable."
Capriotti's alleged threats came weeks before a violent insurrection attempt at the U.S. Capitol last Wednesday that left five dead.
According to the complaint, Capriotti repeatedly called multiple Congressional offices in Washington, D.C., between October 2019 and January 2020 and left "disturbing, anonymous messages" that often included "profanity along with derogatory remarks concerning the race, religion, political affiliation, or physical appearance" of some members of Congress.
FBI agents located Capriotti and interviewed him last February, according to the complaint, which states that Capriotti admitted making the calls but insisted he was "just f---ing with them" and "didn't mean any ill will."
The agents advised Capriotti to stop making the calls, but phone records showed he continued to do so between February and November 2020. A series of voicemails Capriotti allegedly made to Congressional offices in November and December were then detailed in the complaint.
In one Nov. 18 voicemail, he claimed he was a military veteran who had killed terrorists in the past and promised to "continue to kill them because that's what I am trained to do," according to the complaint. Capriotti previously told FBI agents he had not served in the military.
In another message left that same day, Capriotti allegedly said one congressman was "mistaken" if they believed that "Biden" and "Kamala Harris" were "going to walk into the White House" on Jan. 20, 2021 — the date of their inauguration.
On Dec. 4, Capriotti allegedly left a similar voicemail telling a congressman they too were mistaken if they believed Biden and Harris were "going to walk into that f---ing White House."
Weeks later, on Dec. 29, the complaint states Capriotti left a voicemail with a New Jersey congressman telling them if they "think that Joe Biden is going to put his hand on the Bible and walk into that f---ing White House on January 20th, they're sadly f---ing mistaken."
In that message he again referred to himself as a military vet, called Democrats "terrorists," and said, "We will surround the m-----f---ing White House and we will kill any m-----f---ing Democrat that steps on the m-----f---ing lawn," according to the complaint.
Capriotti then allegedly finished his message by identifying a former New Jersey governor by name and stating he'd "like to put one right in (their) f---ing dome."
According to prosecutors, Capriotti was arrested near his home Tuesday morning. If convicted, he faces up to five years in prison.
During his initial appearance in court Tuesday, U.S. Magistrate Judge Gabriel Fuentes ordered Capriotti to be remanded in jail until a detention hearing can be held Friday morning, ruling that the allegations made against Capriotti constitute a "crime of violence."
"The complaint does allege repeated threats over an extended period of time," Fuentes said, adding those were made to "specific" individuals including "not only members of the United States Congress, but to the president-elect now of the U.S. and the vice president-elect."
At that hearing Friday, Fuentes will decide whether Capriotti will remain in custody throughout the case. Federal prosecutors said that's a necessity, as they believe Capriotti poses a threat to the community.
Contact Matt Masterson: @ByMattMasterson | [email protected] | (773) 509-5431
---