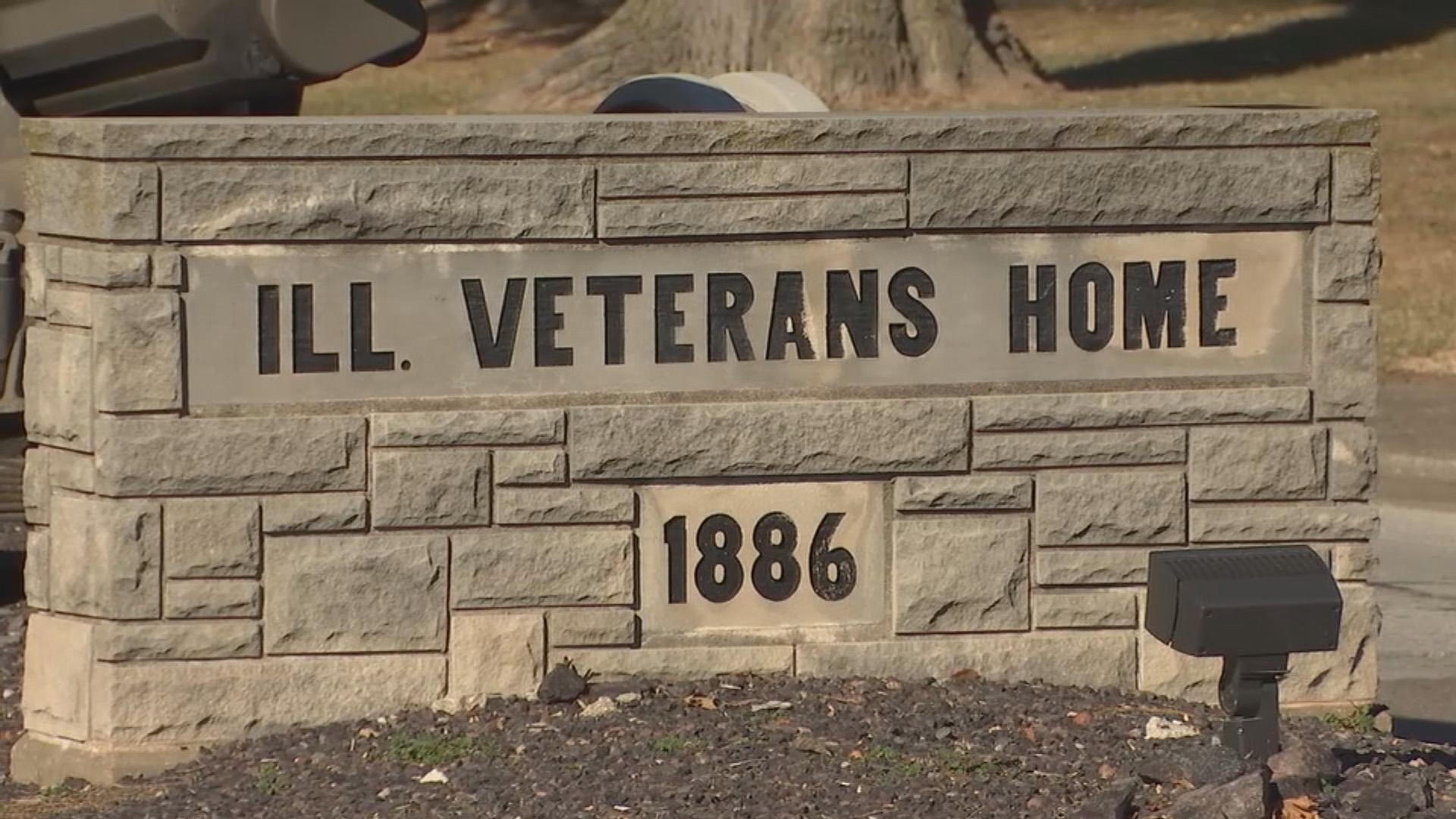 A file photo shows the Illinois Veterans Home at Quincy. (WTTW News)
Gov. J.B. Pritzker on Monday replaced the director of the Illinois Department of Veterans Affairs after a COVID-19 outbreak at the LaSalle Illinois Veterans Home was linked to the deaths of 36 veterans.
Hours after she told lawmakers that she wanted to stay on the job and said quitting would be an act of "cowardice," Pritzker replaced Illinois Department of Veterans' Affairs Director Linda Chapa LaVia with Maj. Gen. Peter Nezamis, the assistant adjutant general of the Illinois Air National Guard.
"Our veterans have sacrificed so much for our freedom and this administration will continue to do everything possible to prioritize their care," Pritzker said in a statement that wished Chapa LaVia well "in her next chapter."
Nezamis will serve on an interim basis during the search for a permanent replacement, Pritzker said.
Pritzker said Monday at an unrelated news conference that the move was designed to "restore confidence" in the department's operations. 
It was a "mutual decision" for Chapa LaVia to step down, Pritzker said.
Pritzker tapped Chapa LaVia, then a Democratic state representative from Aurora, to lead the Department of Veterans Affairs in 2019.
The outbreak sickened 90% of the residents of the LaSalle facility. The administrator of the facility, along with its director of nursing, were fired in December.
After those firings were announced, Pritzker vowed to take additional steps based on the results of an internal state investigation into how the LaSalle facility responded to the outbreak.
An investigation of the outbreak found that the home had been equipped with an alcohol-free hand sanitizer, which did not prevent the spread of COVID-19. In addition, the probe found staff did not have adequate personal protective gear and infection control rules were not enforced.
Pritzker faced blistering criticism from state Republicans for not immediately launching an investigation into the outbreak. During the 2018 campaign, Pritzker blasted former Gov. Bruce Rauner for allowing Legionnaires' disease to pollute the water supply at the veterans home in Quincy. That outbreak is linked to 14 deaths at the state's largest veterans home since 2015.
Contact Heather Cherone: @HeatherCherone | (773) 569-1863 | [email protected]
---