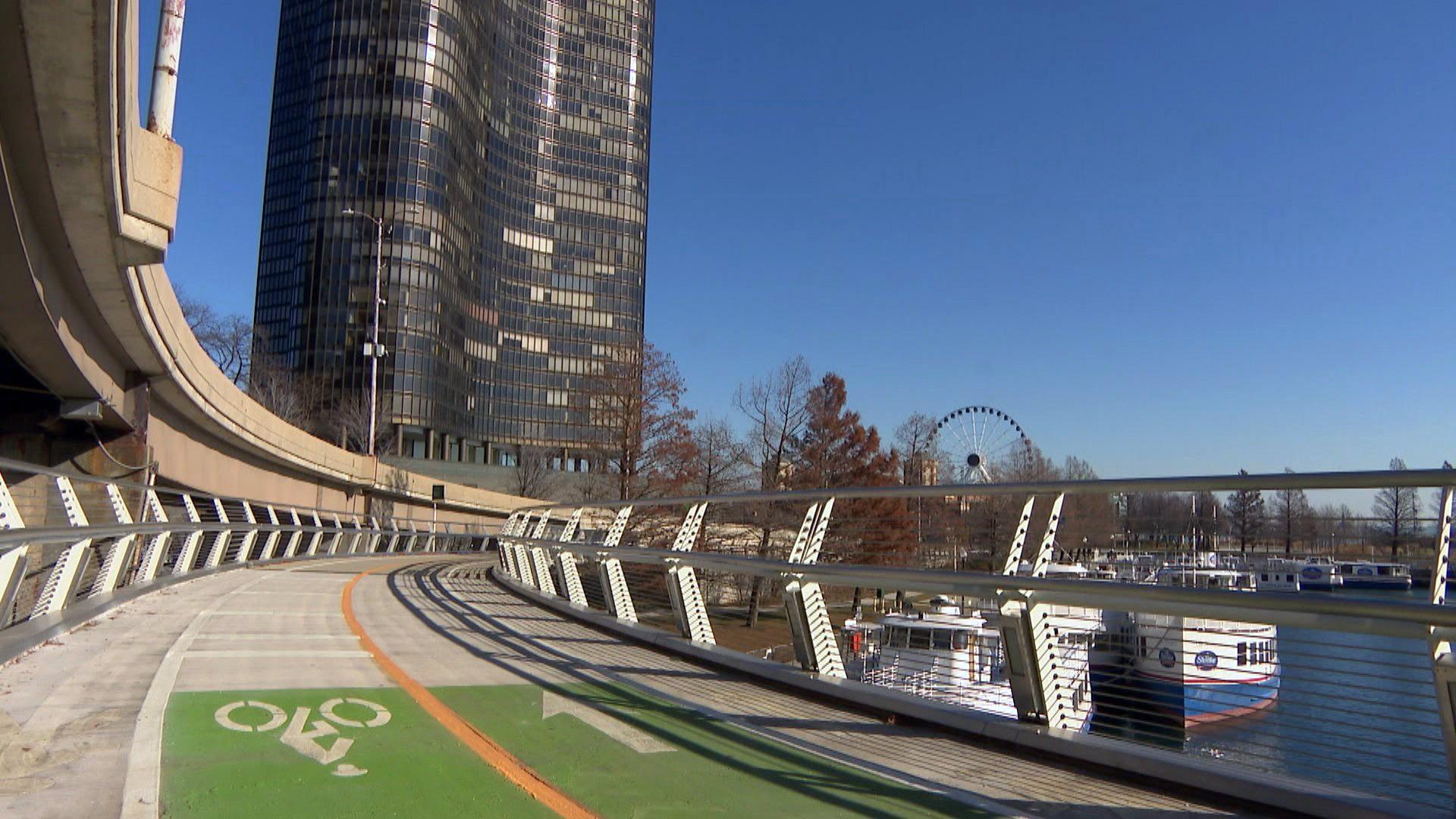 The Navy Pier flyover. (WTTW News)
The eagerly awaited and often delayed Navy Pier flyover has been delayed yet again, this time due to the coronavirus pandemic.
Earlier this month WTTW News reported that the flyover, which will eventually carry cyclists and pedestrians over Grand, Illinois, and the Chicago River, was at long last set to be fully completed by the end of the year. This week, the Chicago Department of Transportation said it's now on track for early 2021.
"The onsite workforce has been adversely impacted by the pandemic," CDOT spokesperson Michael Claffey said in a statement. "To their credit, despite these challenges, the crews have continued to make progress and have brought the project close to completion."
The portions of the flyover running over Grand and Illinois opened in 2018 and 2019. With construction on the final stretch still unfinished, pedestrians and cyclists are able to use a lane of traffic on Lower Lake Shore Drive that's been temporarily converted for their use. CDOT says that temporary lane will stay in place until construction is completed.
---