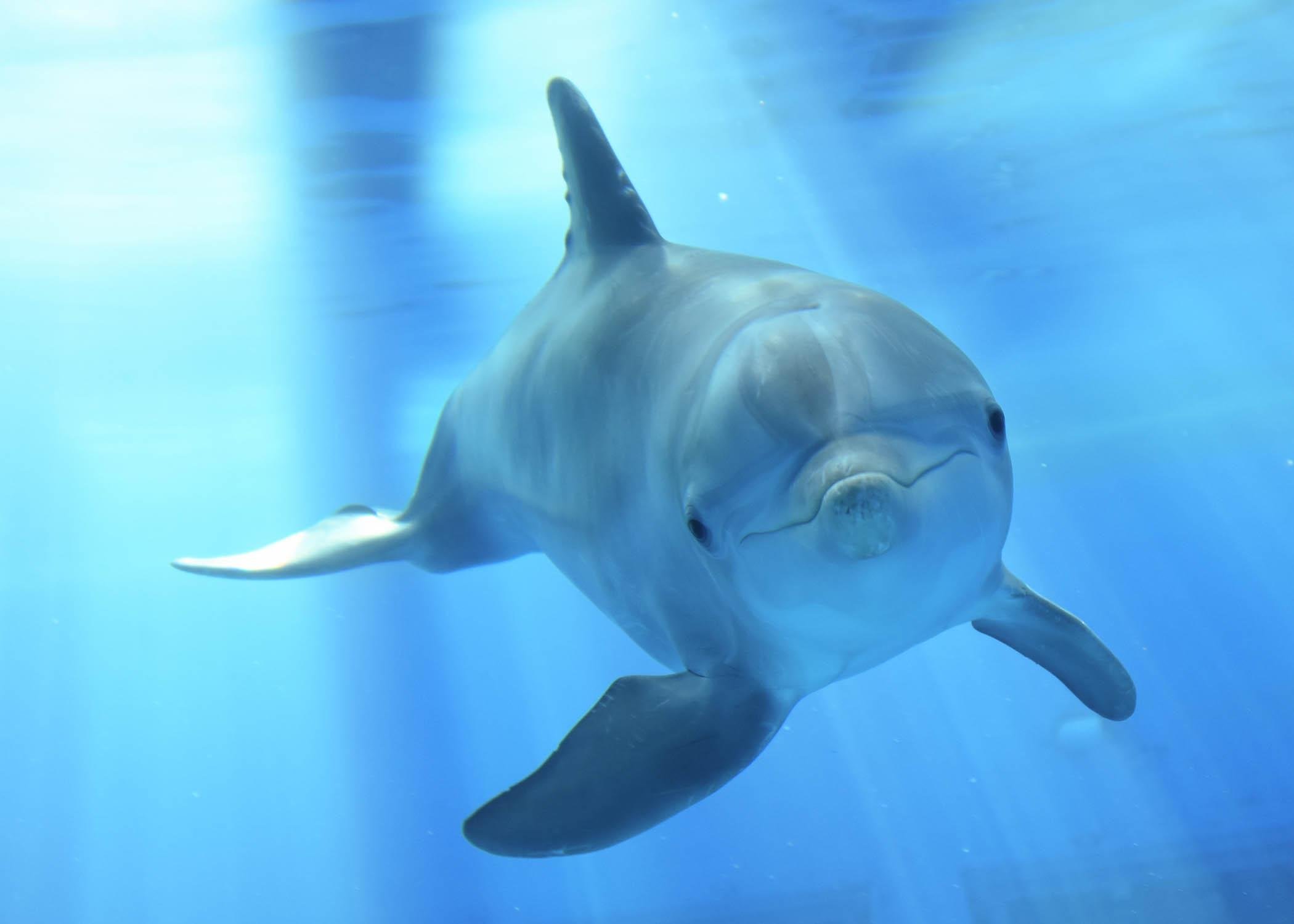 Magic, a bottlenose dolphin born at Brookfield Zoo in 2013. (Jim Schulz / Chicago Zoological Society)
The Brookfield Zoo family recently lost some magic — in more ways than one. The zoo announced the death of one of its bottlenose dolphins named Magic, who died Wednesday after a long battle with a respiratory illness.
Findings from an animal autopsy confirmed that an illness had rapidly affected Magic's lungs and caused them to shut down, according to a press release from the Chicago Zoological Society, which operates Brookfield Zoo. 
The 7-year-old dolphin was also tested for COVID-19 and the results came back negative.
Bill Zeigler, senior vice president of animal programs for the Chicago Zoological Society, said the zoo was devastated by the loss. "From his birth, he has held a special place in the hearts of our marine mammal and veterinary staff who cared for him," Zeigler said in a statement.
The dolphin had a history of lung-related health problems, the zoo said. In 2018, he was diagnosed with pulmonary mucormycosis, a serious illness that affected his lungs and airways. This disease is caused by a common environmental fungus that can lead to rare infections in a variety of animals and people when it enters the body through the lungs or a break in the skin. 
The zoo was able to treat the illness with medication and exams, which helped regress the illness for the last year or so. However, Magic's health quickly deteriorated this month, according to the zoo.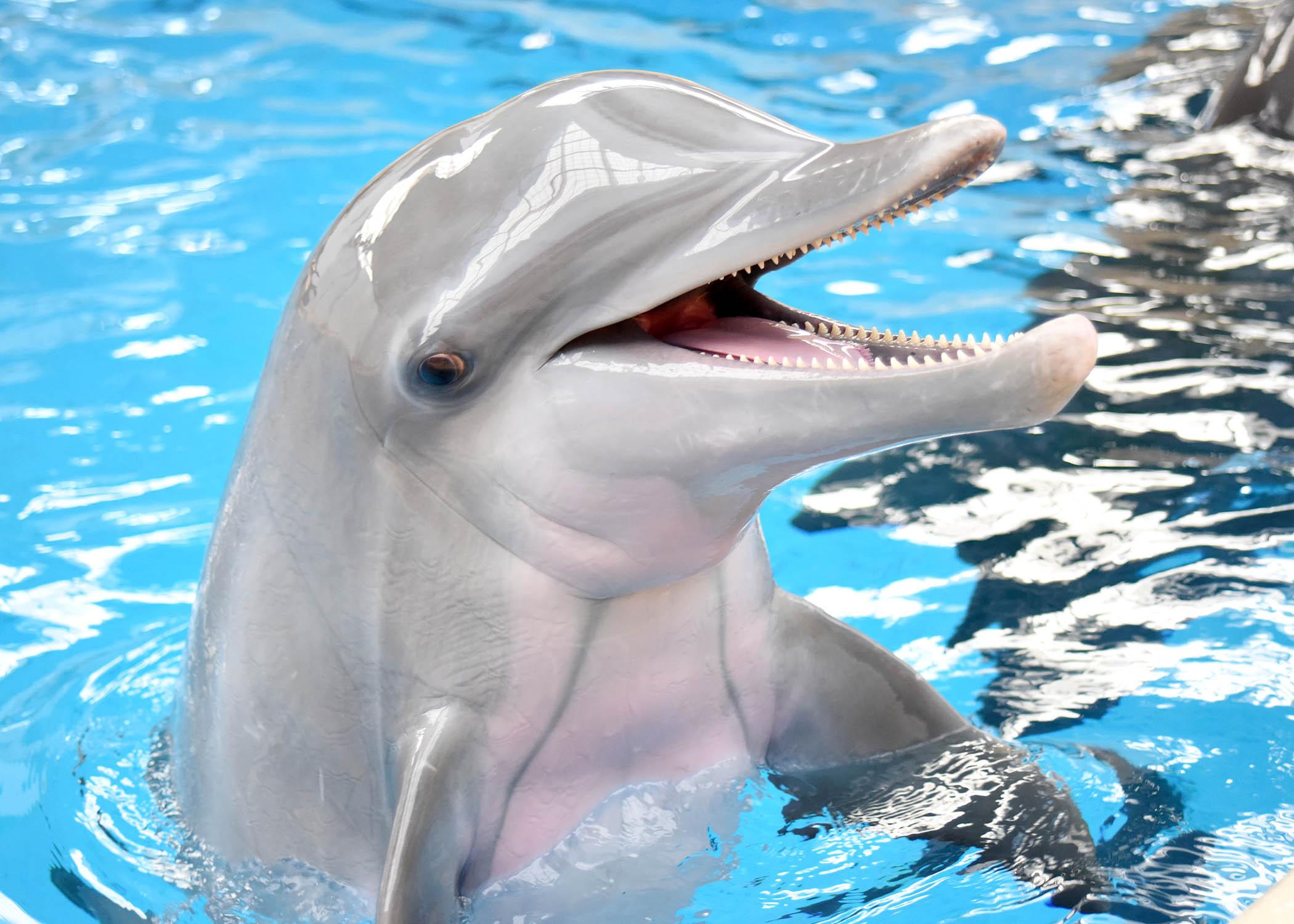 (Jim Schulz / Chicago Zoological Society)
Magic was born at Brookfield Zoo in October 2013 to a first-time mother who did not provide him with adequate maternal care, the zoo said. Staff immediately intervened and hand-reared him, saving his life. Magic's critical care was the first time a zoo successfully hand-reared a dolphin, Zeigler said. 
"The dedication and attentiveness that staff have provided to Magic since his birth demonstrate the commitment and passion they have for the animals in their care," he said in a statement. "Magic's death has been very difficult for all of the Chicago Zoological Society family and he will be greatly missed."
The news was a blow to Magic's fans young and old from all over the state and the world. Those who visited him at the zoo or had seen him in a water show expressed their sadness for his death on social media and shared how much they'll miss him. Some wrote that they remembered when he was born and the joy he brought to children who visited the dolphins. 
"I visualize Magic swimming and playing with a ton of friends in God's paradise, and very healthy and happy, although I am sure he misses all of you and all his visitors here," wrote one person on Facebook.
"We are heartbroken. Love you Magic — swim strong as you transition. Love you and miss you Brookfield dolphin family," wrote another.
Others praised the zoo staff's hard work in caring for Magic since he was born and said he was gone too soon. 
"My condolences to the staff over at Marine Mammals and the veterinary and nutritional staff… It was a triumph of science, veterinary medicine, nutrition, and animal care that he thrived," wrote another person. 
Ariel Parrella-Aureli is a freelance contributor to WTTW News: @ArielParrella
---