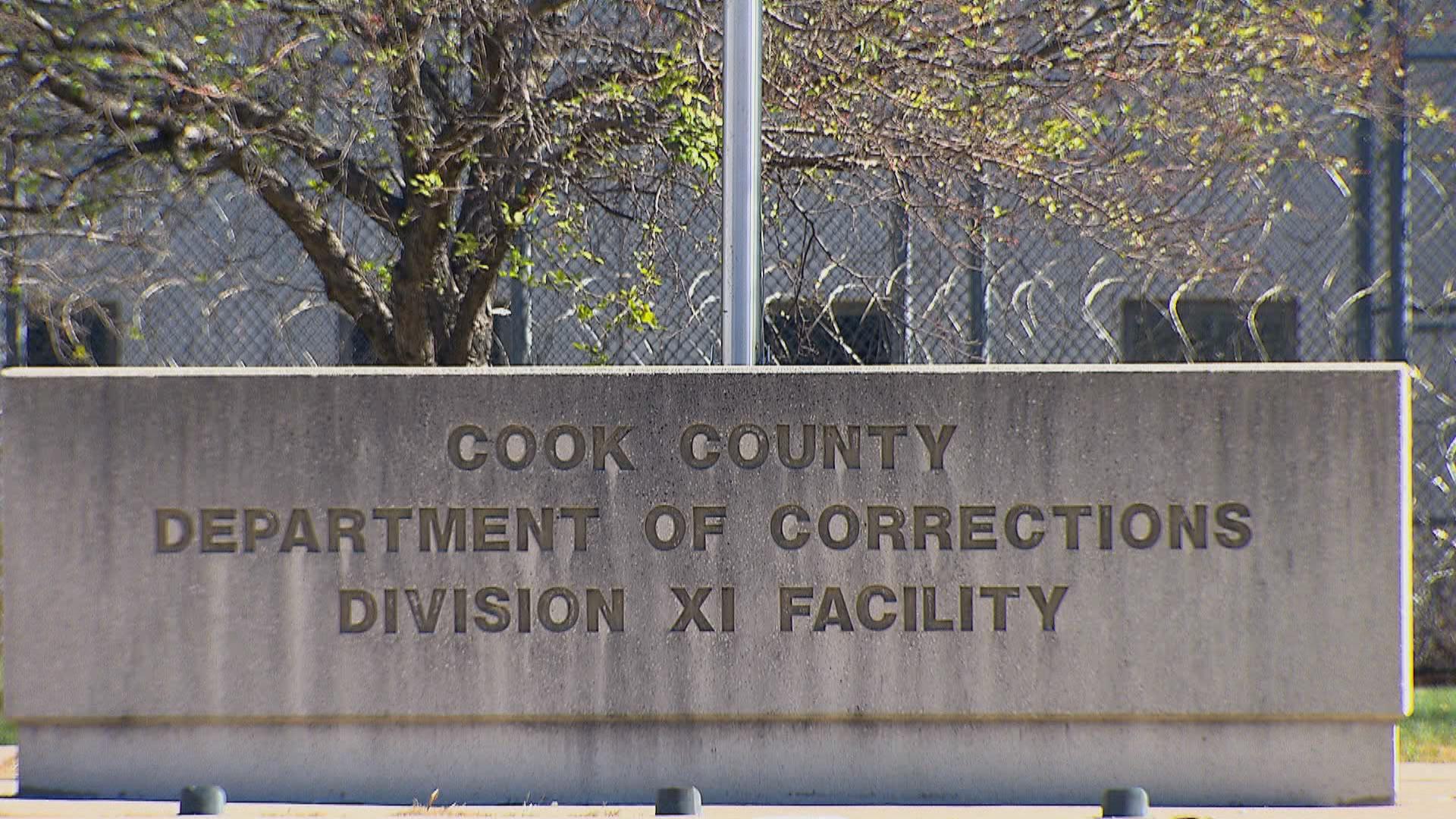 Cook County Jail (WTTW News)
The union representing nearly 3,000 corrections officers at the Cook County Jail is pushing for its members to be among the first to receive coronavirus vaccinations when they become available, claiming the jail remains a "dangerous COVID-19 hotspot."
Anthony McGee, vice president of the Teamsters Local 700, is calling on Gov. J.B. Pritzker, Mayor Lori Lightfoot and Cook County Board President Toni Preckwinkle to prioritize corrections officers due to the "high risk of exposure" to the disease he said remains in the jail.
"Unfortunately today, many months after the COVID-19 pandemic began, the Cook County jail is still a dangerous COVID-19 hotspot," McGee said in a statement. "Despite knowing for months that COVID-19 would likely spike at the jail as winter approached, Sheriff Tom Dart failed to develop a comprehensive plan to protect Corrections Officers and others in the jail from the deadly virus."
His comments come a day after Chicago health officials said they expect the first doses of a COVID-19 vaccine to be administered to health care workers in three weeks.
The jail has seen a spike in coronavirus cases in recent days. As of Tuesday night, 251 detainees, 64 corrections officers and 52 other Cook County Sheriff's Office employees were positive for COVID-19. Since the pandemic began, eight detainees, four corrections officers and one deputy have died after testing positive.
Dart — who is himself in isolation after testing positive for the virus — said last month he expected to see more cases in the jail as Chicago and the rest of Illinois are dealing with a second surge of the disease. He said the majority of detainees with COVID-19 were already positive before entering the jail.
McGee said corrections officers have "heroically put their lives on the line" during the pandemic and "have paid a terrible price for their service," claiming they've worked "long hours in confined spaces, where keeping social distance is impossible, oftentimes without proper PPE (personal protective equipment) or protocols in place to keep them safe."
Matthew Walberg, a spokesman for Dart's office, said the sheriff has for months been urging public health officials to ensure corrections officers are among the first to receive COVID-19 vaccinations.
But he rejected McGee's claim that officers often work without PPE, calling the claim "yet another warmed-over version of the same allegations Teamster bosses have made before."
Those allegations are "completely contradicted by the U.S. Centers for Disease Control and Prevention and other public health experts, who have commended the Office's aggressive and innovative efforts since the start of the pandemic," he said in a statement. "All Correctional Officers are provided PPE daily, have ready access to fresh supplies, and are required to wear it."
Jail detainees this year filed a lawsuit claiming Dart should have done more to prevent spread of the disease. In July, a report from the CDC and local officials found mitigation efforts implemented by the Sheriff's Office — like social distancing, mask usage and expanded testing — did help limit COVID-19 spread within the jail.
Walberg said corrections officers are told not to come to work if they are sick or may have COVID-19, while every employee has access to masks and PPE along with direct contacts with management to report problems.
"Their health is at the forefront of all of our efforts," he said. "Every measure we have taken at the jail has been aimed at the health and safety of our brave staff."
Contact Matt Masterson: @ByMattMasterson | [email protected] | (773) 509-5431
---