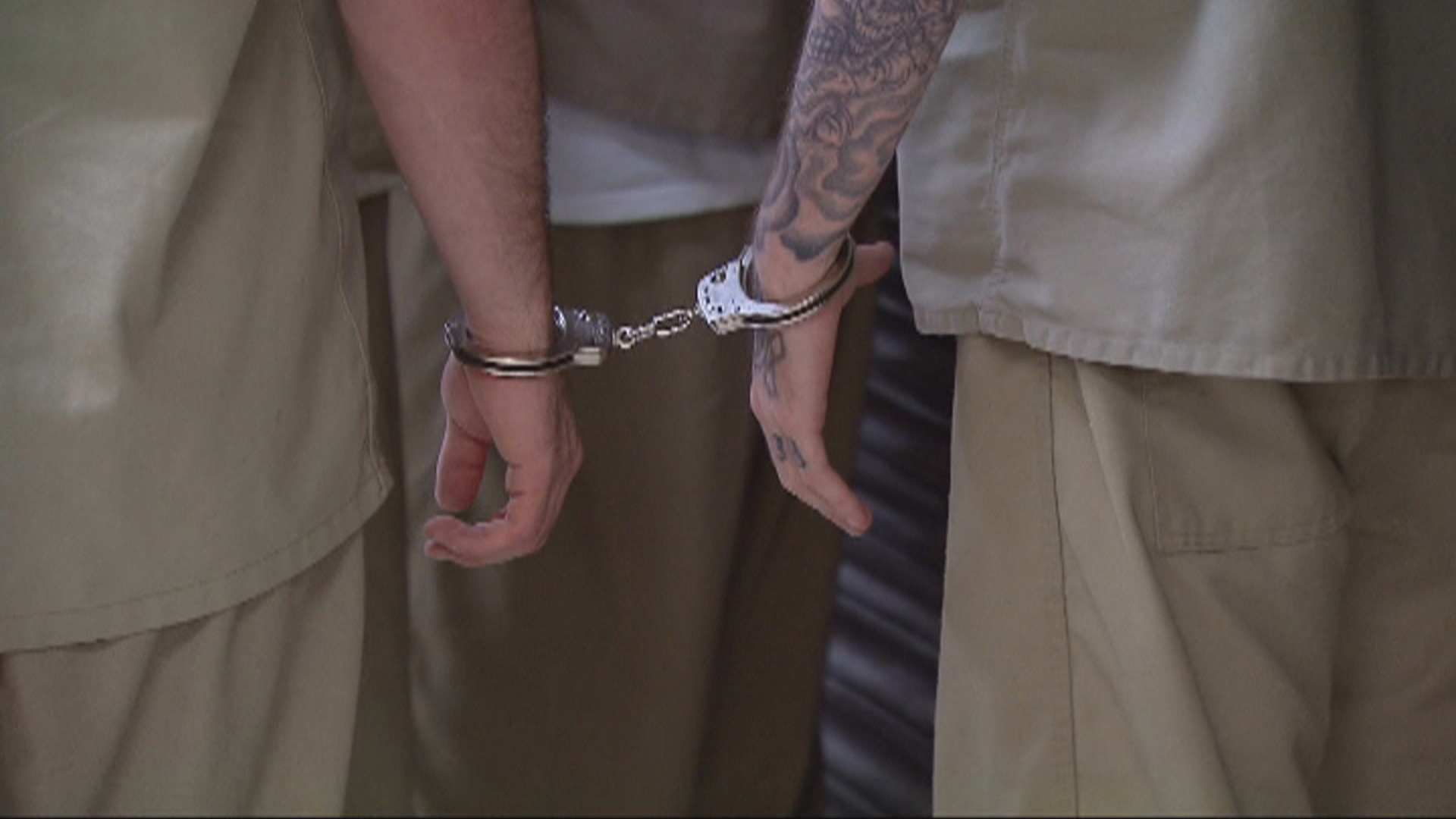 (WTTW News)
A federal judge has rejected a call by advocates seeking the mass release of "medically vulnerable" detainees at the Cook County Jail to prevent the spread of COVID-19. But he is ordering jail officials to enforce social distancing among detainees and provide them with hand sanitizer and masks as they deal with possibly the nation's worst outbreak of the new coronavirus.
In a 37-page order issued Thursday, U.S. District Judge Matthew Kennelly noted both the rapid spread of the virus as well as the difficulty of managing such a facility in ordering Cook County Sheriff Tom Dart to begin implementing additional sanitation and precaution measures at the jail.
But he rejected the plaintiff's request to begin releasing detainees who may be at a higher risk from COVID-19.
"The Court concludes that plaintiffs have not demonstrated that the requirements of this temporary restraining order, coupled with the steps the Sheriff is already taking to prevent the spread of the disease, are insufficient and thus denies this requested relief," Kennelly wrote.
The lawsuit was brought on behalf of two current detainees at the jail, Anthony Mays and Kenneth Foster, each of whom have underlying health issues and are currently housed in tiers where others have tested positive for the virus.
They had sought a temporary restraining order or preliminary injunction granting the release of detainees "who have vulnerabilities that place them in heightened risk of contracting serious COVID-19" because they claim the jail has not done enough to stop the spread of the virus.
The new coronavirus has spread quickly at the jail in recent weeks to the point that it is now considered the "largest-known source of U.S. infections," according to the New York Times.
As of Wednesday evening, 251 Cook County Jail detainees had tested positive for COVID-19, along with 150 members of the Sheriff's Office. On Sunday, 59-year-old Jeffery Pendleton became the jail's first detainee to die from complications of the virus.
While Kennelly denied the plaintiff's main request, he did grant other remedies which Dart's office must begin implementing as soon as Friday. Those include: testing all detainees who exhibit coronavirus symptoms; providing soap and/or hand sanitizer to all detainees; establishing a policy requiring the sanitization of frequently touched surfaces; enforcing social distancing during the intake process; and providing face masks to all detainees who are quarantined.
They wanted that order to apply to detainees over the age of 65 and those who have medical conditions that "put them at particular risk of serious harm or death" from the coronavirus.
The plaintiffs argued Dart and the Sheriff's Office have failed to provide "objectively reasonable" conditions for detainees who now face what may be the largest cluster of COVID-19 cases in the U.S.
"The policies – facially and as a matter of implementation – fail to comport with (Centers for Disease Control and Prevention) Guidance, including governing correctional facilities, and put the lives of detainees at risk," attorneys with the firm of Loevy & Loevy and Northwestern University's MacArthur Justice Center wrote in a 20-page brief Tuesday.
They claim Dart's office hasn't implemented a process to identify high-risk detainees based on age or pre-existing medical conditions, nor do they "provide for any measures" to separate those detainees from others who contracted or are suspected to have contracted COVID-19.
They also claimed the Sheriff's Office has no policy mandating social distancing at intake or within the jail, and has failed to provide detainees with "soap, sanitizing agents or cleaning products" as well as personal protective equipment.
According to the plaintiffs, there are currently 62 tiers in the jail – holding nearly 1,500 detainees – on lockdown. Eleven units are also being used for isolation, they claim, which exposes the detainees to others and creates "a high risk of transmission to staff and detainees."
"In short, the Sheriff's policies – both in their design and in their implementation – are not working," the plaintiffs argued. "The ongoing, massive outbreak is the irrefutable evidence of that. In the absence of immediate relief, lives and health will continue to be placed at unacceptable risk."
Dart, however, argued that his office began implementing CDC guidelines that applied to jails back in January and have updated those protocols each time the CDC provided additional guidance since then.
The jail population has been cut by more than 1,000 over the past month, down to a historic low of 4,463 detainees as of Thursday. Dart said the jail has implemented screening, isolation and treatment protocols, and he claimed his office has, in fact, handed out personal protective equipment.
"There is no case the (other) party can cite to say what the objectively reasonable response to a pandemic is," Dart's attorneys, the law firm of Hinshaw & Culbertson, wrote in a 15-page brief Tuesday. "But whatever the minimum objectively reasonable response to a pandemic in a jail is, doing everything humanly possible to comply with CDC guidelines must, under the circumstances, meet or exceed that threshold."
The city of Chicago's Law Department also jumped into the fight Wednesday, filing an amicus brief backing Dart's position and claiming the potential release of hundreds of detainees "threatens to consume the resources of the City and endanger the health of its residents."
Chicago Corporation Counsel Mark Flessner wrote in the brief that such a mass release "fails to respect the rights of Chicago residents." He claimed detainees should only be released on a case-by-case basis to ensure they don't pose a risk to the community.
Flessner said a mass release poses a health risk because those detainees getting out may not be screened for COVID-19 before entering the community, and some may immediately become homeless as the lawsuit "makes no attempt to ensure that released detainees have a stable home to which they can return."
In an emailed statement Thursday afternoon, a spokeswoman for Dart's office called the "headline-seeking lawsuit" an "unnecessary and costly distraction."
"As Judge Kennelly observed in his order, operating the Cook County Department of Corrections is 'an extraordinarily difficult task,'" she wrote in the statement.
"This task has become exceedingly more challenging during this current pandemic. We appreciate that the Judge acknowledged the many unique and aggressive efforts that the office has undertaken to identify and help those who catch the virus and to limit its spread. Much of what the court is requiring today has been well underway for weeks and even months in some cases."
Kennelly ordered Dart to file a report about his implementation of the court's order by Monday. A status hearing is set for Tuesday. 
Contact Matt Masterson: @ByMattMasterson | [email protected] | (773) 509-5431
---