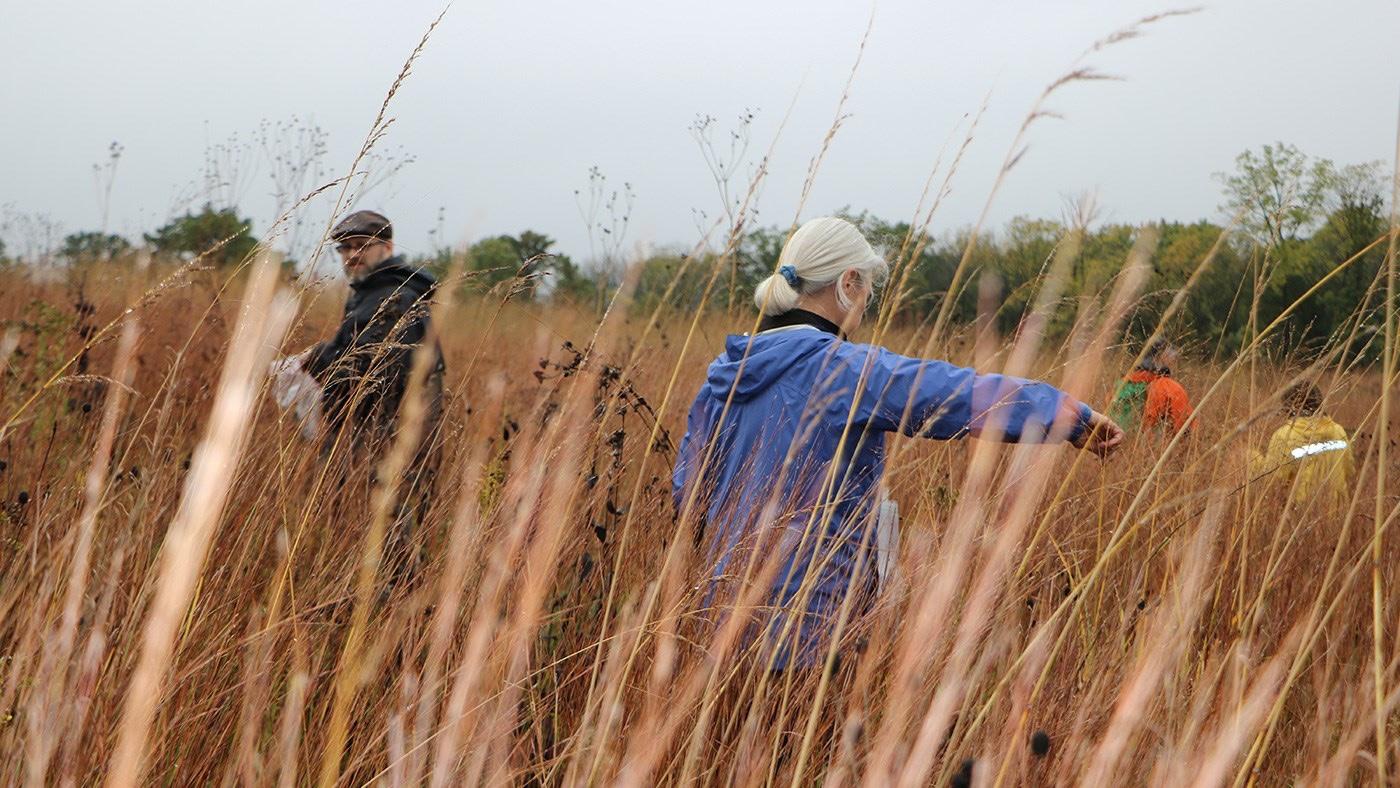 The Cook County Forest Preserves have offered respite during the pandemic. (Forest Preserve District of Cook County / Facebook)
If there's an undisputed winner to be declared in 2020, it would be nature.
This year people seemed to have discovered it anew, whether their lives slowed to the point that they had time to literally stop and smell the roses or because nature was, for many, the sole escape from the quarantine confines of their own four walls.
Throughout the pandemic, nature has proved its worth as an outlet and resource, benefiting people's physical, emotional and mental well-being. 
Now the question is, will people return the favor?
Just weeks after Illinois voters rejected the so-called fair tax amendment, which would have lowered the amount of state income tax paid by many people, a nascent movement is afoot to float a local referendum that would increase the property tax levy for the Forest Preserve District of Cook County.
With the forest preserves enjoying unprecedented usage — twice as many trail users were tallied in 2020 as 2019 — the timing is ripe to seize upon that goodwill and secure the funds needed to put the preserves on solid financial ground, said Wendy Paulson, chairman of the preserves' Conservation and Policy Council, speaking earlier this month during a meeting of the Cook County Board's Finance Committee. 
"We have an historic opportunity to demonstrate the value of the preserves in people's lives, and we need to leverage boldly this opportunity to propel the forest preserves forward," Paulson said. "This is not the time to be cautious; it is the time to make a big leap forward."
Her statement found a receptive audience among county commissioners.
"We are in agreement that's what needs to be done," said Cook County Commissioner Stanley Moore.
Cook County Board President Toni Preckwinkle has signaled that a referendum is something she would consider, having quashed an attempt to place such a measure on the 2020 ballot, precisely so that it wouldn't compete with or get caught up in the "fair tax" debate.
"President Preckwinkle remains open to considering all options to ensure the long-term financial health of the preserves. As always, the president will do so in partnership with (forest preserve) leadership, community partners and advocacy organizations to chart the best path forward," Nick Mathiowdis, Preckwinkle's press secretary, said in a statement to WTTW News.
"The forest preserves have been working hard to provide accessible, outdoor spaces for our residents during these difficult times, and we commend them for continuing their work despite the obstacles the pandemic has thrown at them," Mathiowdis said. "During a time where open-air recreation is one of the few viable opportunities for Cook County residents to enjoy themselves, the (forest preserves') service to the county is needed now more than ever."
Forest preserve advocates would like to see a team of staff dedicated solely to trail maintenance. Trail usage doubled in 2020 compared with 2019. (Patty Wetli / WTTW News)
The forest preserve budget for 2021 essentially treads water, doing little to address $100 million in deferred maintenance and capital improvements, General Superintendent Arnold Randall told commissioners at the Finance Committee meeting.
In order to avoid layoffs and maintain programming, be it in-person or virtual, the district is drawing $19 million from its reserves, a stopgap measure at best, he said.
"This budget does not represent a sustainable situation," Randall said, nor does it address "underlying fiscal concerns."
Paramount among those concerns is the district's pension liability, which represents more than double the amount spent annually on conservation and habitat restoration projects.
The pension problem dates back to 2001-02, when forest preserve staff was cut in half, the upshot being that there aren't enough current employees paying into the system relative to retirees. Simply put, more people are getting off the escalator than are getting on, said Benjamin Cox, executive director of Friends of the Forest Preserves.
A small tax increase, one that would amount to $15 a year for most homeowners, would completely wipe out the pension debt, said Cox, and put the district in a position to make good on some of its long-term goals: the restoration of 30,000 acres of native habitat and the acquisition of 20,000 additional acres, which would bring the preserves' total to 90,000 acres. According to a recent report from Paulson's council, the district currently has the funds to purchase 100 acres, a small fraction of its target.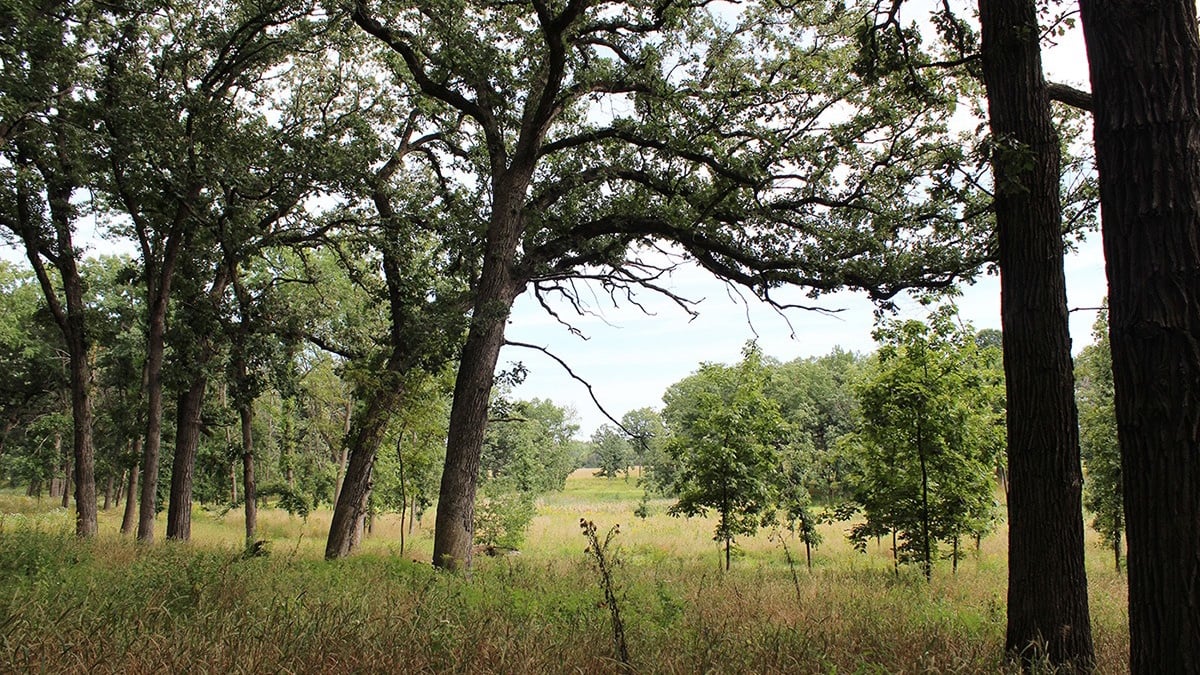 The forest preserves' long-term goal is to acquire 20,000 additional acres of green space. (Forest Preserve District of Cook County / Facebook)
The focus on acquisition may seem misguided given budget constraints, but advocates of the forest preserves argue otherwise.
The bulk of the forests preserves' existing acreage — equivalent in size to Arches National Park in Utah — was acquired piecemeal and cobbled together before 1970. It's distributed unequally throughout the county and parcels are often disconnected, which has repercussions both for humans and for wildlife.
There are Cook County residents who have far less access to nature than others, and acquisition would level that inequity, for starters. Filling gaps in the green space between preserves would also create continuous corridors for wildlife in terms of habitat and food, Cox said.
But perhaps most importantly, increasing green space is one tangible, concrete step that can be taken to combat climate change, he said.
"Climate change is huge and nebulous," Cox said. "This is something we can do."
According to the position paper "Acquisition and Disposition of Land," which was prepared by the Policy and Conservation Council: "Beyond supporting vibrant nature, these forest preserves contribute to climate resilience, provide essential clean air and water, elevate the quality of life for people in the region, improve stormwater mitigation and reduce the urban heat island effect."
Those are all qualities Cox believes voters would get behind if presented with a referendum, possibly in November 2022. Even in 2020's challenging economic climate, he noted that conservation ballot measures passed in states across the country. According to The Trust for Public Land, voters OK'd 26 measures in 11 states, representing nearly $3.7 billion in new funding for conservation, parks, climate and habitat. 
"It doesn't matter which side of the aisle people are on, when it comes to conservation, people like nature, they want it," Cox said.  
"We don't have these big sweeping vistas that you find in Yellowstone or something. But what we do have is this incredible diversity of plants and animals that are indigenous to this unique spot at the tip of Lake Michigan," he continued. "Once people start to tap into it and understand it and know it better, they have a much better appreciation. They fall in love."
PANDEMIC POSES SERIOUS CHALLENGE TO BROOKFIELD ZOO, CHICAGO BOTANIC GARDEN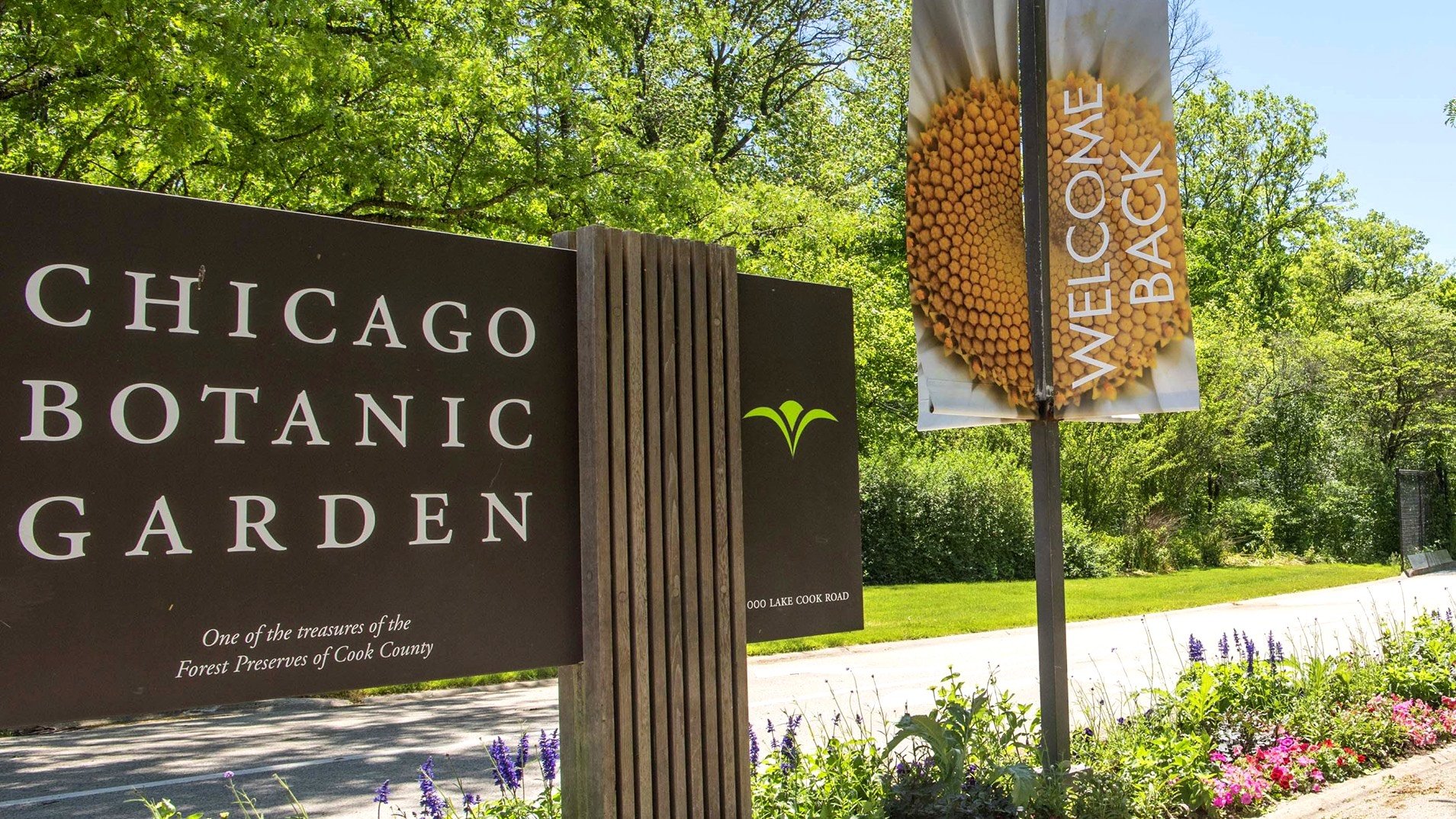 (Chicago Botanic Garden / Facebook)
At the same time that people flocked to the Cook County Forest Preserves like never before in 2020, two of the district's crown jewels experienced the opposite due to the coronavirus pandemic. 
Both the Brookfield Zoo and Chicago Botanic Garden were forced to close during the state's stay-at-home order, and then reopened with limited capacity. Attendance and revenue plummeted, with the Botanic Garden reporting a 50% drop in the former and a $7 million to $10 million shortfall in the latter.
Despite that, the garden and zoo were obligated to maintain operations at a level not required of many of their museum counterparts, said Jean Franczyk, CEO and president of the Chicago Botanic Garden.
"We have collections that need care and feeding, literally," she said.
Stuart Strahl, president and CEO of Brookfield Zoo, called COVID-19 the institution's "biggest challenge since World War II." 
"We've reduced expenses to the absolute minimum," Strahl said.
In search of a steady source of income, the Botanic Garden requested and was granted authorization to begin charging an admission fee and change its parking fee. 
A pricing structure and membership levels are still being evaluated, according to a garden spokeswoman. 
Because the garden will need to first invest in infrastructure and technology in order to implement the admission fee, changes to its entry policy won't take effect until January 2022, the spokeswoman said.
---
Contact Patty Wetli: @pattywetli | (773) 509-5623 |  [email protected]
---