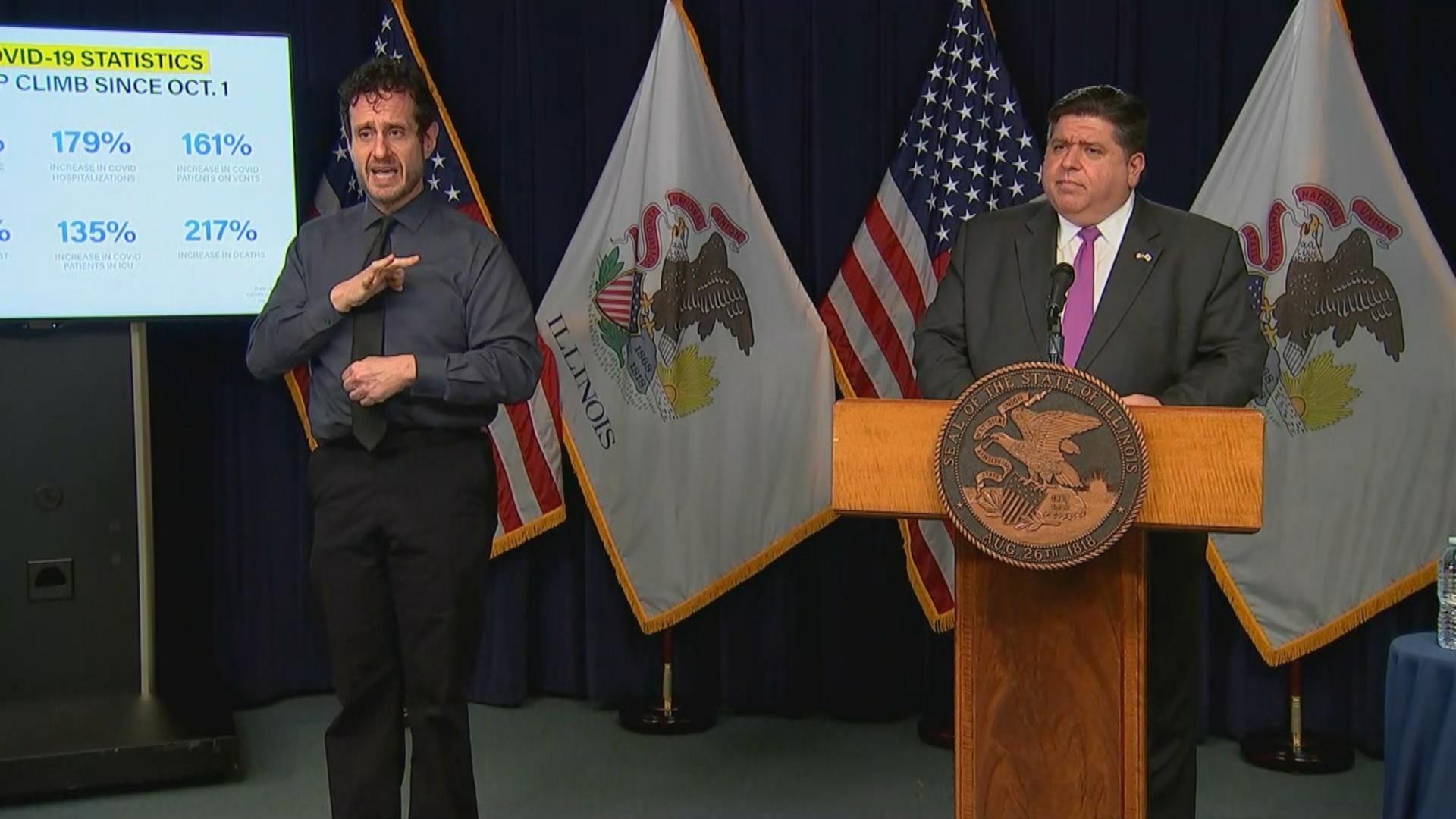 Gov. J.B. Pritzker gives his daily COVID-19 press briefing on Nov. 12, 2020 (WTTW News)
Barring a dramatic turnaround in the spiking numbers of COVID-19 cases, hospitalizations and deaths in Illinois, the state may soon be looking at another version of a stay-at-home order, Gov. J.B. Pritzker said Thursday.
Illinois currently has a record number of hospitalized COVID-19 patients, and if every single coronavirus metric continues to rise, the governor said there may be no other option than to issue a second statewide stay-at-home order to help cut the disease's spread.
"With every fiber of my being I do not want us to get there," Pritzker said, "but right now that seems like where we are heading."
---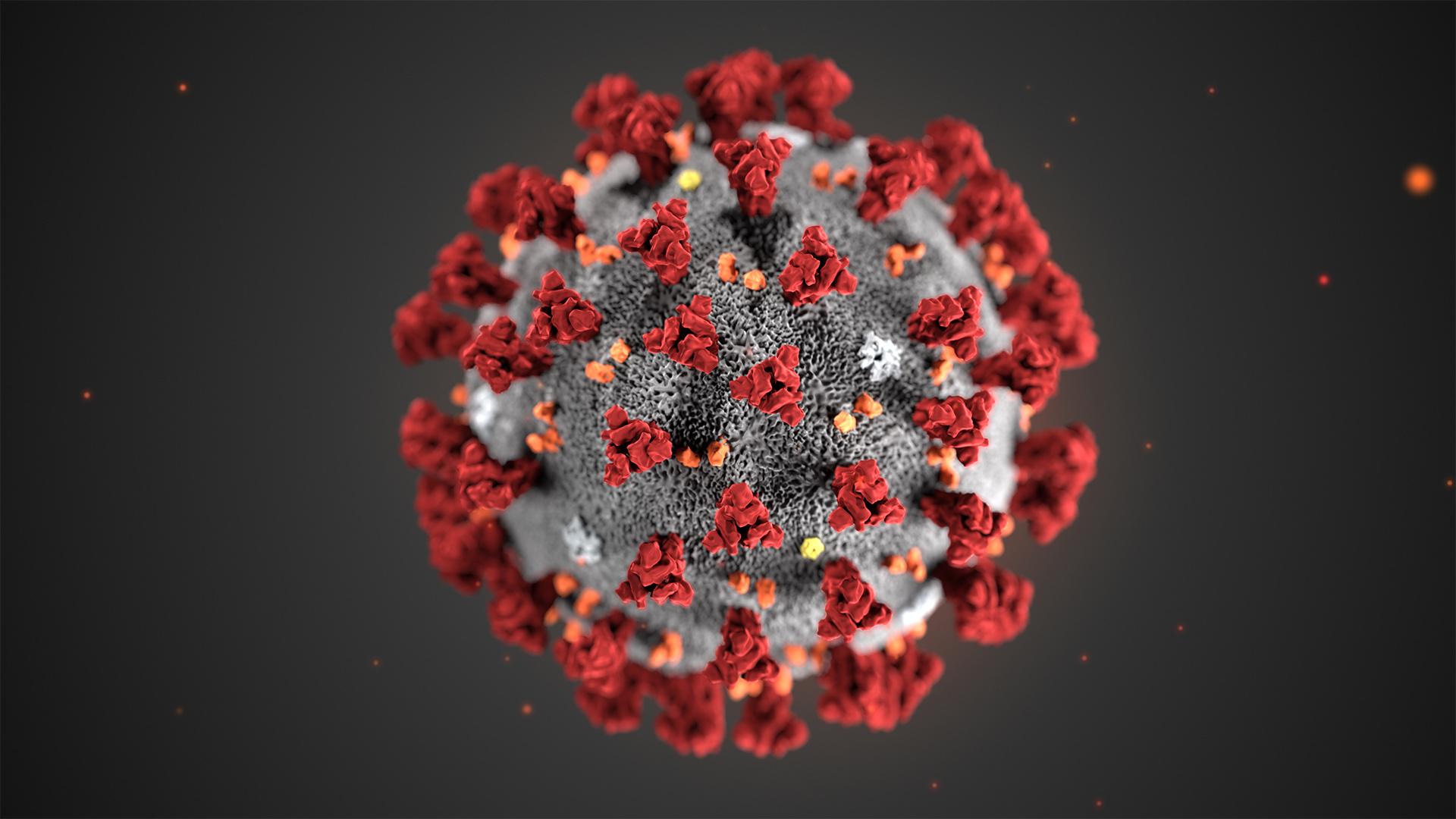 WTTW News is renewing its commitment to covering COVID-19. Find our full coverage of the pandemic here.
---
Illinois Department of Public Health Director Dr. Ngozi Ezike on Thursday reported 5,258 hospitalizations, a total she called an "all-time high" that's worse than anything the state saw when the pandemic began back in the spring.
There were also 12,702 new confirmed and probable COVID-19 cases and 43 deaths reported Thursday, according to IDPH data.
The preliminary seven-day statewide positivity rate for cases is 12.6%, a half-percentage point increase since last week, according to IDPH. Test positivity across the state — the number of positive tests as a percentage of total tests — is 13.9%.
As of Thursday, that rate was 13.9% in Chicago and 13.7% in Cook County, according to IDPH regional data.
"We're running out of time and we're running out of options," Pritzker said. "Our growth in new cases is now exponential. We are seeing current numbers and future projections worse than what we saw in the spring."
Pritzker has avoided giving specifics of what measures a new stay-at-home order could contain, but he's said any and all mitigation restrictions seen over the past six months could be on the table.
The initial stay-at-home order went into effect March 21 and extended into late May.
The governor's comments come a day after state officials urged Illinoisans to work from home if possible and curtail non-essential activities and travel for the next three weeks to try and stem the spread of the coronavirus.
Pritzker applauded Mayor Lori Lightfoot for the city's new stay-at-home advisory, which will go into effect Monday morning. That plan won't include orders for businesses to shut down or require people to stay home, but it will limit all social gatherings to no more than 10 people, both indoors and outdoors.
Pritzker said he hopes this advisory can be "a model for action for the rest of the state."
But on Thursday he also chided local leaders who have disregarded public health guidance and failed to enforce the additional mitigations already in place across the state, such as limits on indoor service at bars and restaurants.
He called out those leaders who've allowed residents to "infect their constituents" because they are "afraid of the few, loud anti-maskers" or because they themselves are an anti-masker.
"What is it going to take to get you to be a part of the solution?" Pritzker asked. "What will it take to make this real for you?"
"More people will get sick," he continued, "more people will struggle to breathe and more people will die because you've failed to do your job."
Contact Matt Masterson: @ByMattMasterson | (773) 509-5431 | [email protected]
---