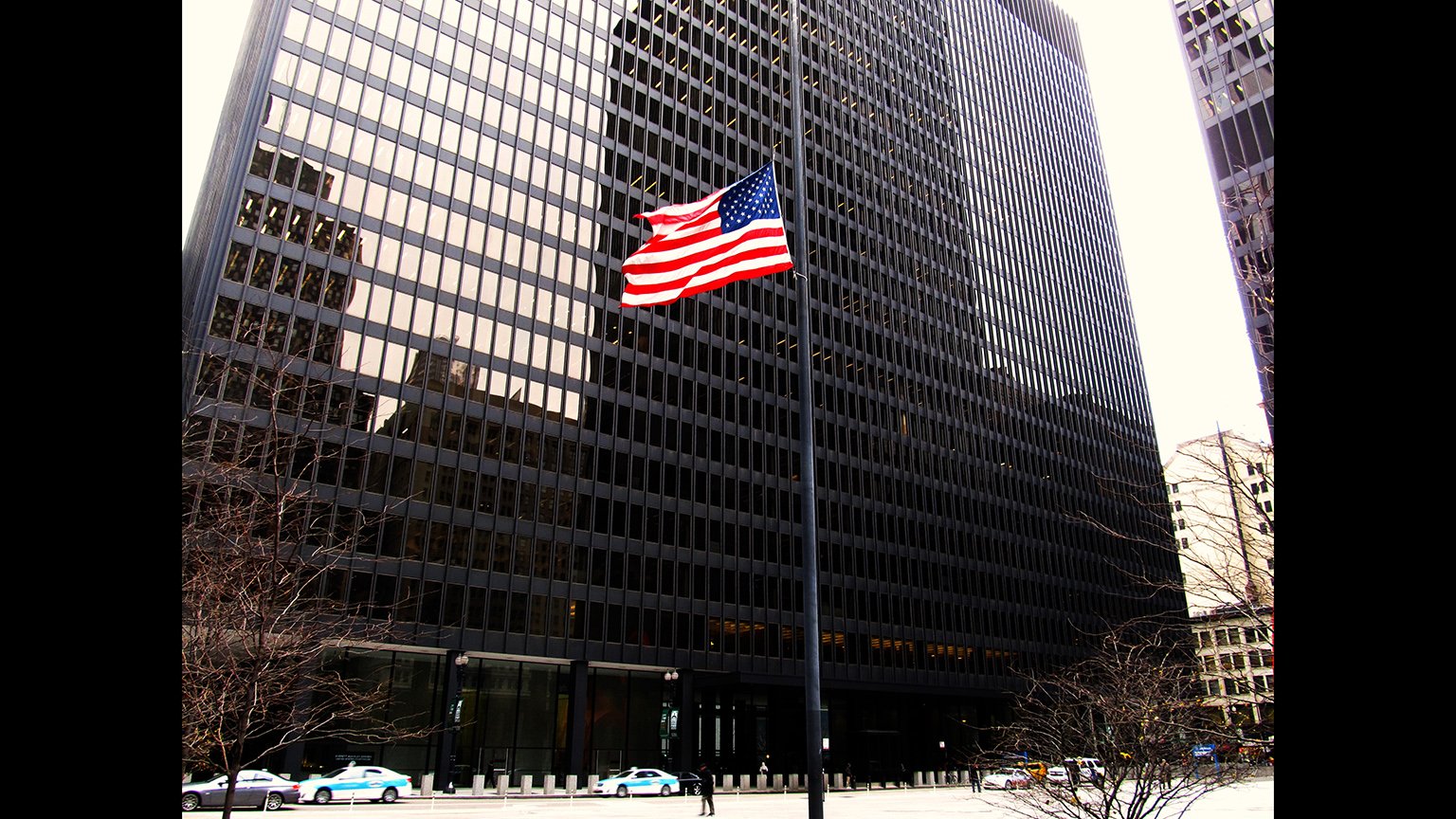 Dirksen United States Courthouse (Ken Lund / Flickr)
Criminal trials in Chicago's federal courthouse are once again being placed on hold due to the ongoing coronavirus pandemic.
Chief Judge Rebecca Pallmeyer on Thursday ordered a suspension of criminal jury trials at the Dirksen Federal Building effective immediately, while civil trials at the courthouse will be forced to halt as of Nov. 9.
"The court finds that the delay outweighs the interests of the parties and the public in a speedy trial," Pallmeyer wrote in the order, "given the need to protect the health and safety of defendants, defense counsel, prosecutors, court staff, and the public by reducing the number of in-person hearings to the greatest extent possible."
While jury trials will be halted, bench trials – in which a verdict is decided by a judge rather than a jury – will be allowed to proceed as normal, and are encouraged, according to Pallmeyer's order, as long as any out-of-state witnesses comply with relevant COVID-19 quarantine requirements or testify remotely.
Pallmeyer's office said it will "vacate, amend, or extend" that order no later than Jan. 26, 2021.
Beginning next Monday, all public gatherings at both the Dirksen and the Roszkowski U.S. Courthouse in Rockford will also be suspended, unless specifically authorized by Pallmeyer.
This week, three people who had been at the Dirksen recently, including two court employees, had tested positive for COVID-19. Pallmeyer's office also reported several other positive tests throughout the month of October, as testing positivity and case numbers have increased across Chicago and all of Illinois.
Also on Thursday, Timothy Evans, chief judge of the Cook County Circuit Court, announced that seven employees had tested positive within just the past three days, along with four detainees at the Juvenile Temporary Detention Center.
According to Evans' office, there have been 121 employees working under the chief judge who have tested positive for COVID-19, as well as five judges since the pandemic began.
Contact Matt Masterson: @ByMattMasterson | [email protected] | (773) 509-5431
---