A tucked-away street on the city's South Side is a time capsule from the days before the neighborhood was even part of Chicago.
Geoffrey Baer has the story of Hyde Park's Rosalie Villas in this week's Ask Geoffrey.
---
I grew up in Hyde Park on a stretch of Harper Avenue where most of what appear to be the original frame houses are still standing. We were told that when the homes were built, the nearby train tracks were at ground level. We were even told that the original homeowners were allowed to have boats and could drag them across the tracks onto the beach. Is any of this true?
— Julia Snyder, Hyde Park
These charming homes on Harper Avenue in Hyde Park between 57th and 59th streets were part of the neighborhood's first planned community known as Rosalie Villas, built way back in the 1880s.
Remarkably, almost all of these Queen Anne and shingle-style homes are still standing almost 140 years later, albeit with some remodeling and restoration.
The development was established by Rosalie Buckingham, a wealthy heiress whose name Chicagoans will likely recognize from Buckingham Fountain in Grant Park, named for Rosalie's cousin, Clarence. The Buckinghams were one of early Chicago's wealthiest families, having made their money in the grain elevator business, among other endeavors.
The houses on Harper Avenue were designed to attract the middle- and upper-middle class professionals of the 1880s. Some are thought to have even been marketed as lakefront vacation homes.
This was back when Hyde Park was part of the larger Hyde Park Township – a huge swath of the South Side that was not yet part of Chicago. It was annexed to the city in 1889.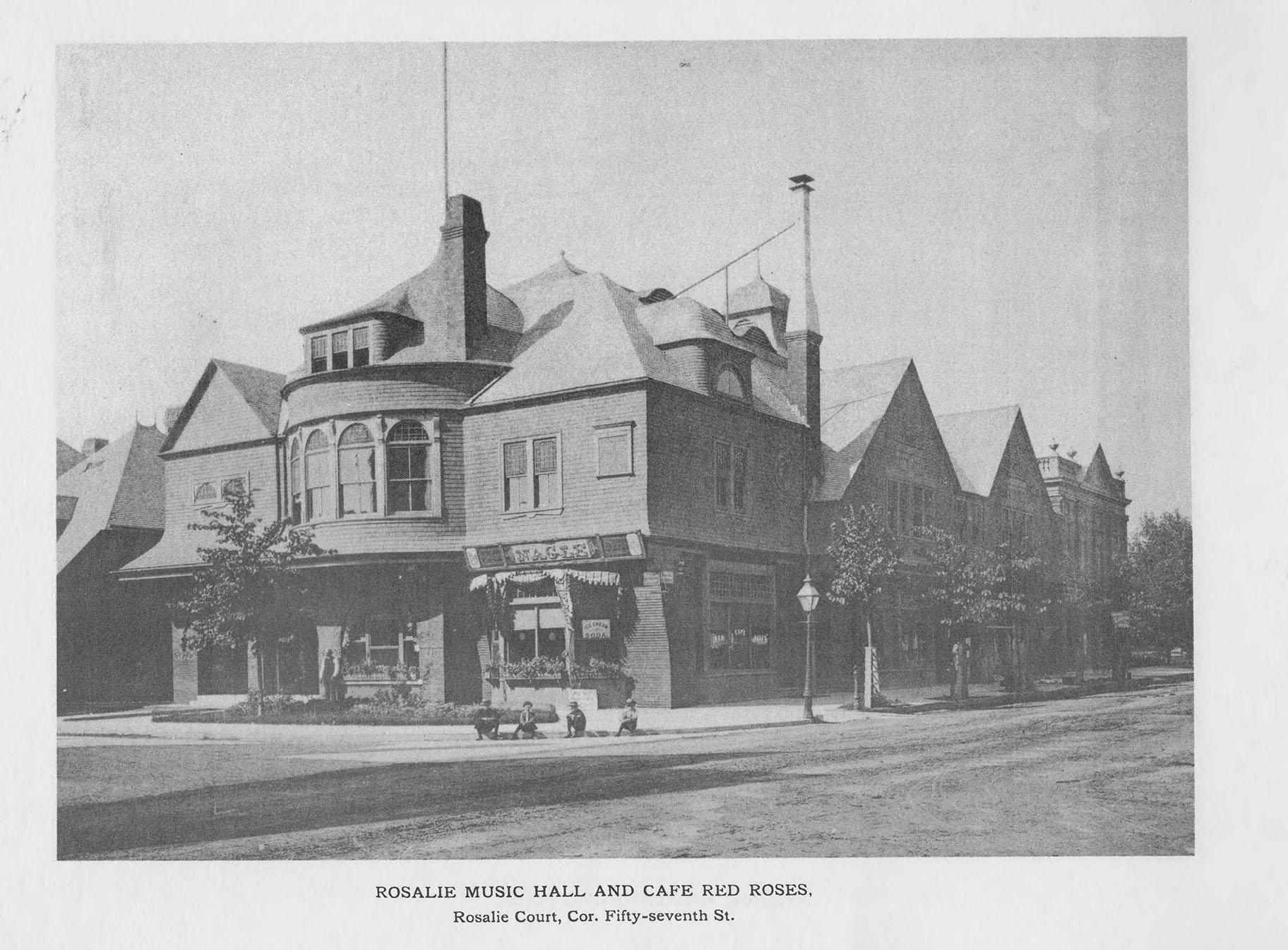 (Credit: Hyde Park Historical Society)
The development was overseen by an architect named Solon Spencer Beman, who had just designed Chicago's most famous planned community: Pullman, on what is now Chicago's Far South Side.
Beman provided the overall vision for Rosalie Villas and designed many of these homes. There were rules that homeowners and other architects had to follow, which led to the continuity of size and style still seen today.
As with Pullman, Beman designed Rosalie Villas to be a self-contained community, including a three-story club house at Harper and 57th Street. Today, it's gone and Powell's bookstore stands on that corner.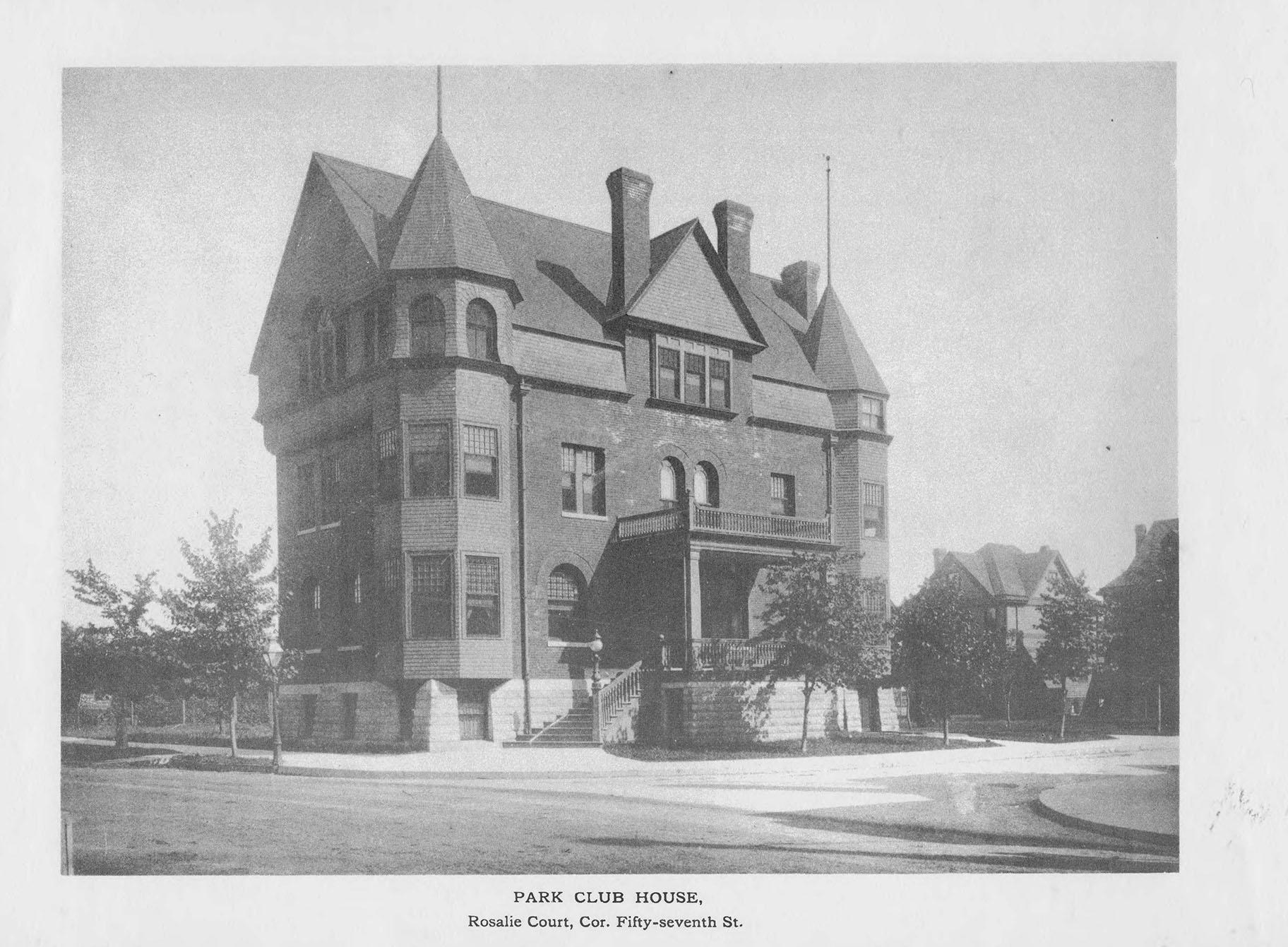 (Credit: Hyde Park Historical Society)
Just across the street from the club house stood the Rosalie Music Hall and the Red Roses café. And if that wasn't enough rose for you, the street itself was even originally named Rosalie Court.
Rosalie Villas was conceived as a commercial venture by Rosalie Buckingham in the early 1880s. Development began in 1883, and lots were sold starting in 1885.
But her involvement in the project was short-lived. In 1890 she married Harry Selfridge, then the retail manager at Marshall Field's department store.
He went on to start the enormously successful Selfridges department store in London.
Selfridge was actually the focus of a PBS drama a few years ago. WTTW viewers might know Rosalie from that show by her married name, Rose Selfridge.
As for the question of whether residents at Rosalie Villas dragged their boats over the train tracks to the lake – it's quite possible.
Today the Illinois Central tracks run on an elevated embankment right behind the houses and are used by Metra electric commuter trains.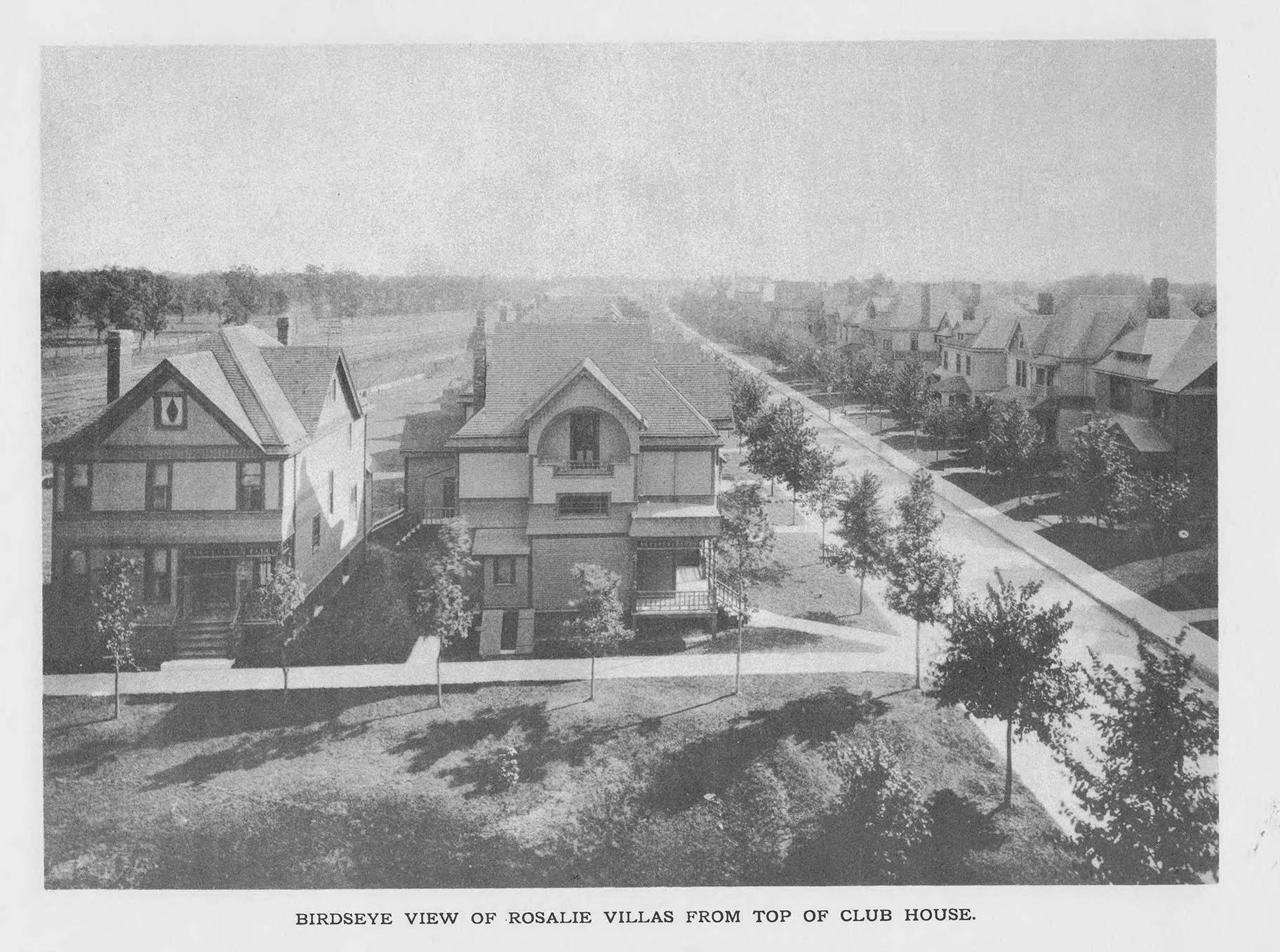 (Credit: Hyde Park Historical Society)
But our questioner is right that at first, the train ran at grade level. This meant the original homeowners had lakefront views.
In 1892, the tracks were elevated on embankments ahead of the World's Columbian Exposition, which took place in Jackson Park the following year.
---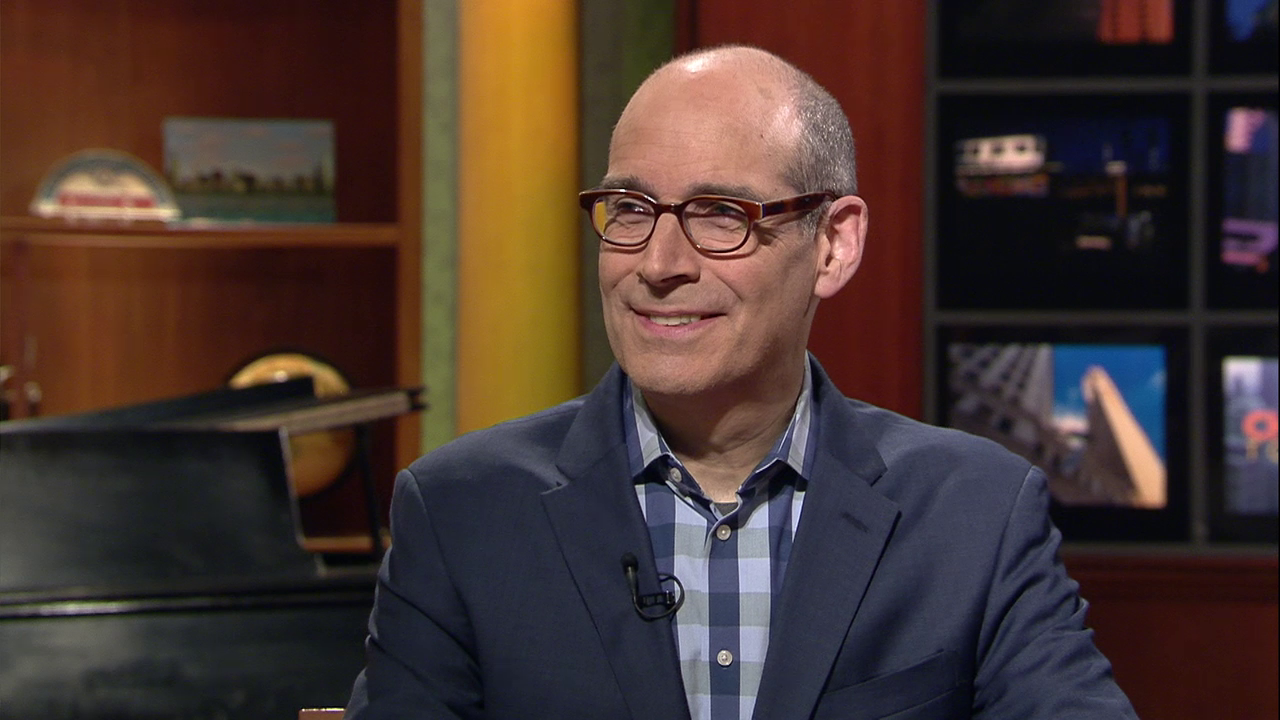 Did you know that you can dig through our Ask Geoffrey archives? Revisit your favorite episodes, discover new secrets about the city's past, and ask Geoffrey your own questions for possible exploration in upcoming episodes. Find it all right here.
Do you have a question for Geoffrey? Ask him.
---