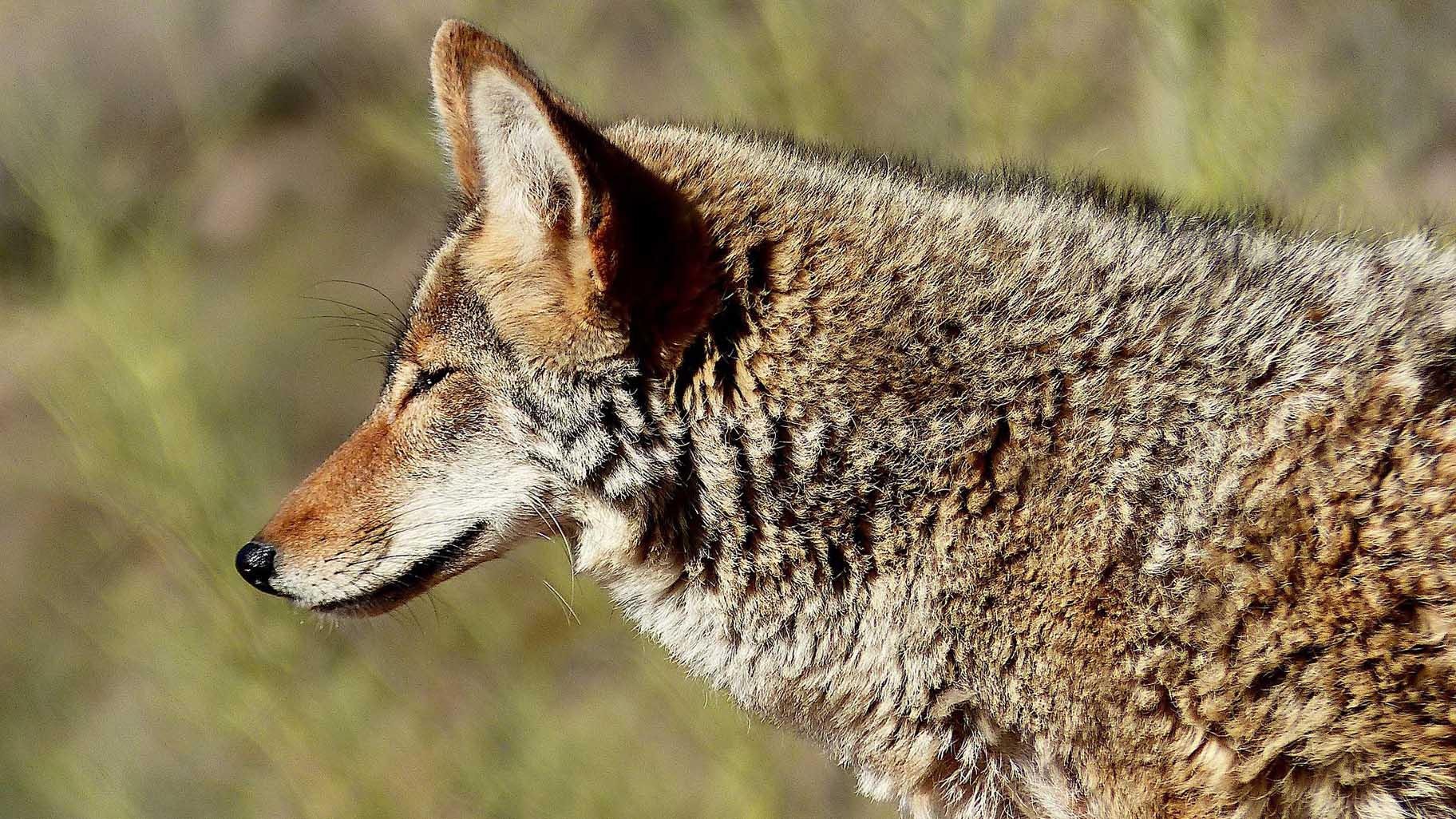 (Rene Rauschenberg / Pixabay)
We're entering the time of year when coyote sightings are on the rise — one even briefly shut down "The Batman" production over the weekend in Chicago — and there's a reason for that. 
Now through February is when young coyotes strike out from home in search of a mate and a territory to call their own. That increased mobility, coupled with less vegetation cover, makes the critters more visible, but doesn't necessarily mean they're more numerous, ecologist Dan Thompson of the Dupage County Forest Preserve District said in a statement.
Confirmed: new villain #EvilCoyote #TheBatmanChicago https://t.co/J6hOXyecBQ

— Filming in Chicago (@filming_chicago) October 19, 2020
---
While an uptick in sightings doesn't automatically equate to a population boom, people should still be on guard, especially pet owners, Thompson said.
"It's smart to stay with your dog and keep it on a leash in your backyard, too. It's uncommon, but coyotes can target dogs, not necessarily for food but to eliminate animals they think they are competing for their territory," he said. "Dogs that bark at other dogs seem to elicit this kind of response the most. Owners of dogs that behave this way need to understand their dogs are challenging coyotes or other dogs to a fight. This will put their dogs at a higher risk of a confrontation, especially smaller breeds."
Coyotes are common in the Chicago area, having adapted well to the environment, said Stephanie Touzalin, education specialist at Willowbrook Wildlife Center in Glen Ellyn.
"They've found urban areas offer adequate shelter and more food than rural farmlands ever did," she said. 
Though they have something of a bad reputation, coyotes are an important component of the ecological community and play a vital role in keeping populations of small animals and rodents in check, according to wildlife experts. 
Contact Patty Wetli: @pattywetli | (773) 509-5623 |  [email protected]
---