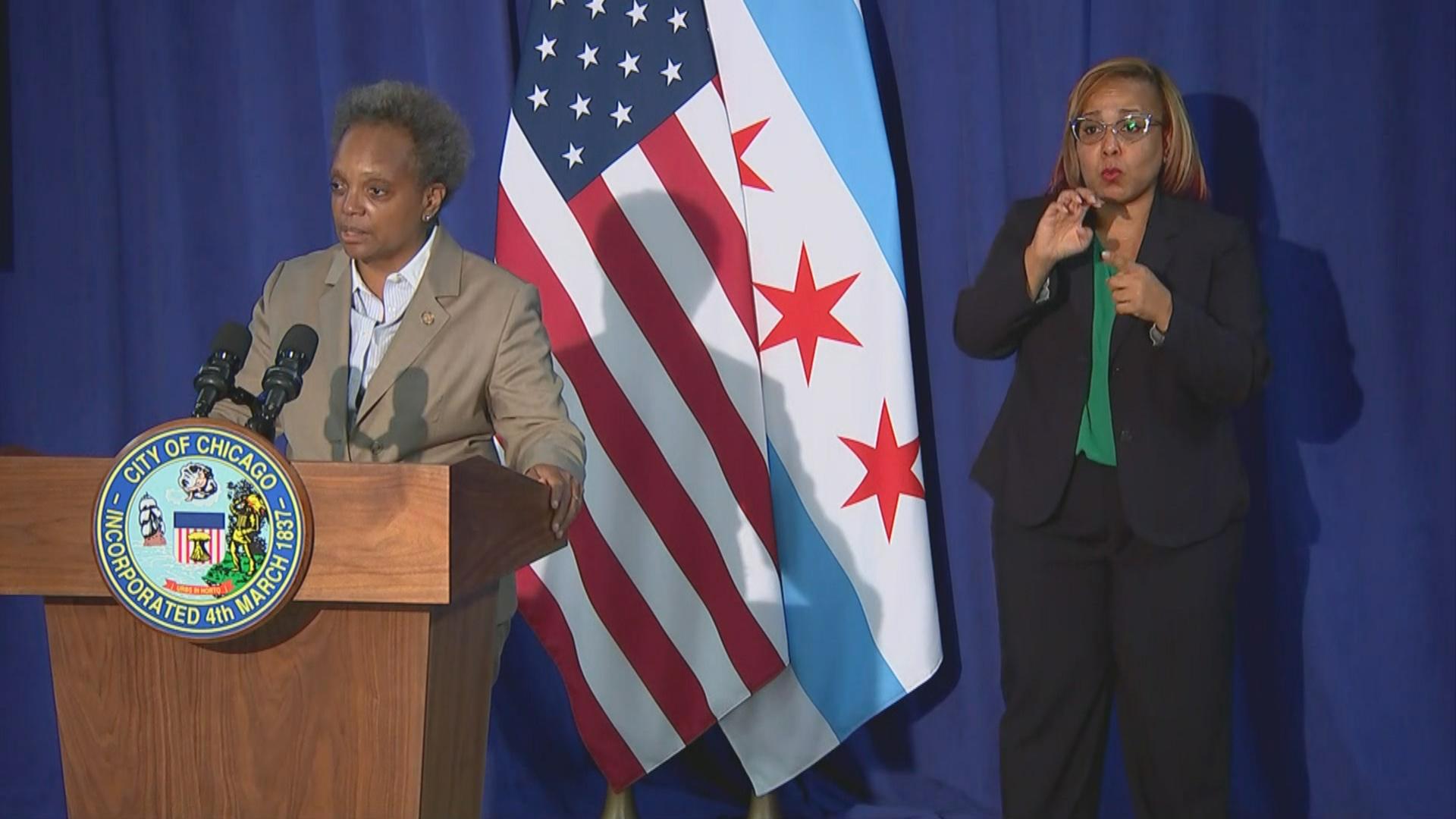 "We remain committed to ethics reform," Mayor Lori Lightfoot said at news conference following a vote by the City Council's Ethics and Government Oversight Committee on Tuesday, Oct. 13, 2020. (WTTW News)
A member of the Wilmette Library Board of Trustees who also works as a state lobbyist sued the city of Chicago, seeking to overturn a ban on elected officials from outside Chicago from lobbying city officials.
Members of the Chicago City Council's Ethics and Government Oversight Committee unanimously rejected a proposal from Mayor Lori Lightfoot to ease the ban on Oct. 13, allowing the measure passed 48-0 in December to stand.
Dan Johnson, a registered state lobbyist and owner of lobbying firm Progressive Public Affairs, said in his federal lawsuit against the city, filed Oct. 14, he was considering not running for another term as an unpaid Wilmette library trustee in April 2021 because of the ban.
Johnson, who is not registered as a lobbyist in Chicago, declined to discuss his lawsuit with WTTW News, citing the advice of his attorneys.
Chicago Board of Ethics Executive Director Steve Berlin said in a statement Tuesday that he is monitoring the suit but plans to begin enforcing the law since the City Council is no longer weighing an amendment.
During the hearing on Oct. 13, Berlin said the measure challenged by Johnson is the "boldest law of its type in the country" and allows Chicago to claim "bragging rights."
Allowing elected officials from other jurisdictions to lobby Chicago officials presents an "inherent conflict of interest," Berlin said.
In his lawsuit against the city, Johnson said the ban could prevent him from helping clients push for improved laws governing contracts set aside for businesses owned by Black, Latino and female residents of Illinois and Chicago. 
Johnson's suit claims the ban violates his First Amendment right to free speech.
Lightfoot's proposal would have allowed elected officials from jurisdictions to lobby Chicago officials as long as "the public body that the elected official represents has no pending or recurring legislative or contractual matters involving the city."
Lightfoot said the ban, as adopted by the City Council, had "unintended consequences."
The Wilmette Public Library has no business dealings with the city, according to Johnson's suit.
The unanimous vote by the City Council in December came two months after former state Rep. Luis Arroyo (D-Chicago) was arrested and charged with bribery. Federal prosecutors alleged that Arroyo offered a state senator, later identified as former state Sen. Terry Link, D-Waukegan, a bribe to carry legislation that would legalize sweepstakes machines. Before his arrest, Arroyo was registered as a Chicago lobbyist and the sweepstakes firm was one of his clients. Arroyo has pleaded not guilty.
The same law also bans aldermen from working as lobbyists and bans state lawmakers and those elected to Cook County office from lobbying at City Hall.
The ban will force lobbyist Gyata Kimmons to stop lobbying City Hall on behalf of corporations or give up his seat as a Flossmoor village trustee. Kimmons is the only lobbyist who will be affected by the law, officials said.
Contact Heather Cherone: @HeatherCherone | (773) 569-1863 | [email protected]
---