A music teacher is providing free lessons and establishing band and drum line programs for students living in East Garfield Park, an underserved neighborhood on Chicago's West Side.
After her music program was cut from the Learn Charter School's Campbell Campus in 2015, teacher Anna Palomino established BandWith to continue providing free musical instruction to area students.
"At that very moment, I just really didn't want to leave, you know?" Palomino said. "Which I think is a big part of it. Just sticking around if you've decided that this is what the community deserves."
Along with providing free lessons at Learn, Palomino is also teaching students free of charge at the Hope Junior youth program in Marillac St. Vincent, a social services center across the street from Learn.
Last year, Palomino established a drum line program at Hope Junior after receiving a donation of percussion equipment.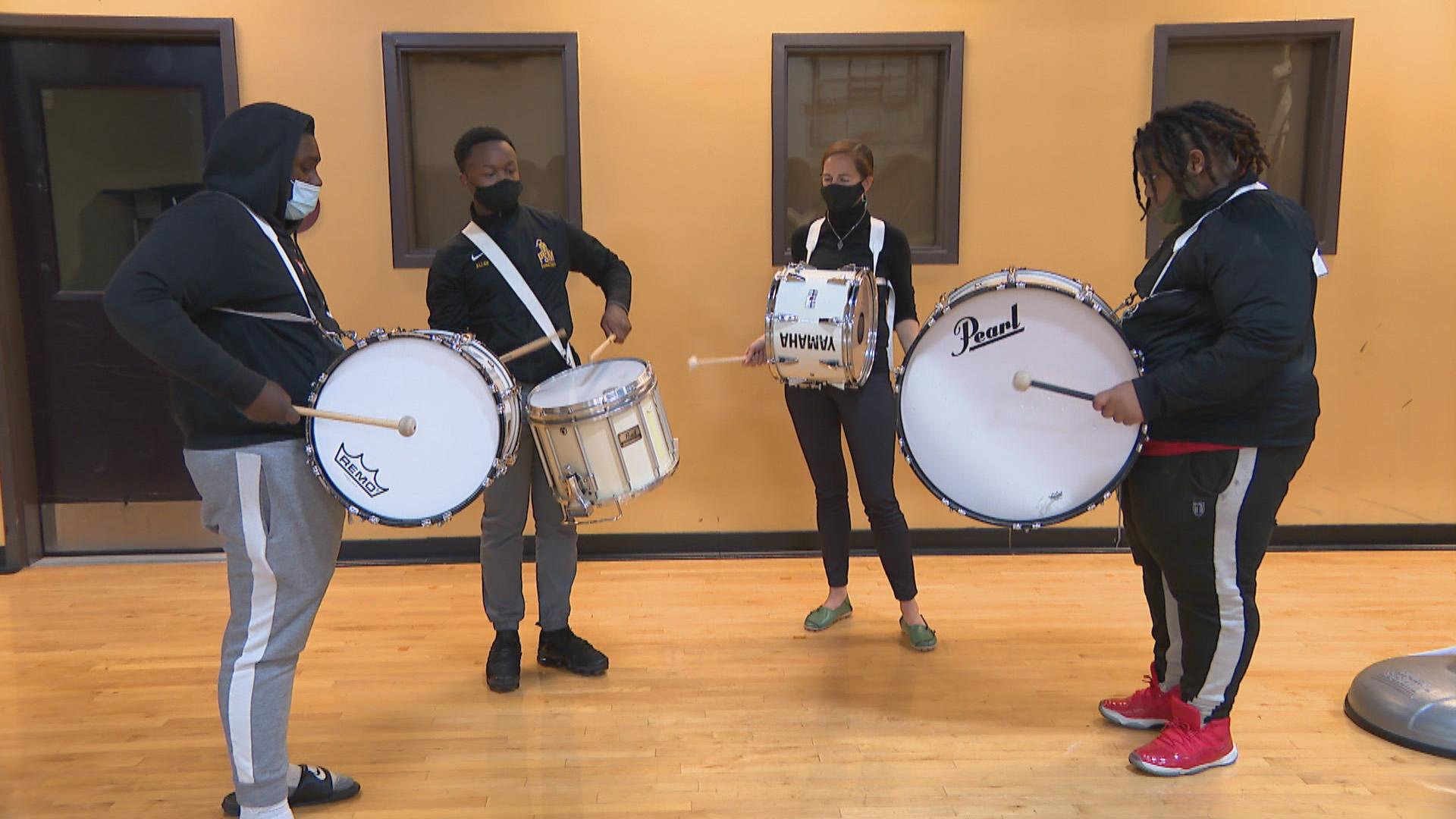 The drum line of BandWith rehearses inside the gymnasium of Marillac St. Vincent Family Services in East Garfield Park on Oct. 15, 2020. Snare drummer Marquis Allen, second to left, is the student instructor of the drum ensemble. (WTTW News)
Jamarquis Allen, 15, started playing drums at the age of 3 after seeing the movie "Drumline" starring Nick Cannon. Now, the snare drummer is a student instructor for BandWith's drum line.
"So I get to show kids what sticks to use and how to use them and what instruments to play," Allen said. "I come here every day. Something about the drum line is how it brings a bunch of kids together who might not know each other."
Palomino said she's the primary instructor at BandWith, although she does recruit visiting musicians to provide occasional lessons or demonstrations.
Along with a band ensemble program that's on hold during the coronavirus pandemic, Palomino offers one-on-one lessons in piano, guitar, bass guitar, drums, ukulele, trumpet, trombone, flute, clarinet and violin.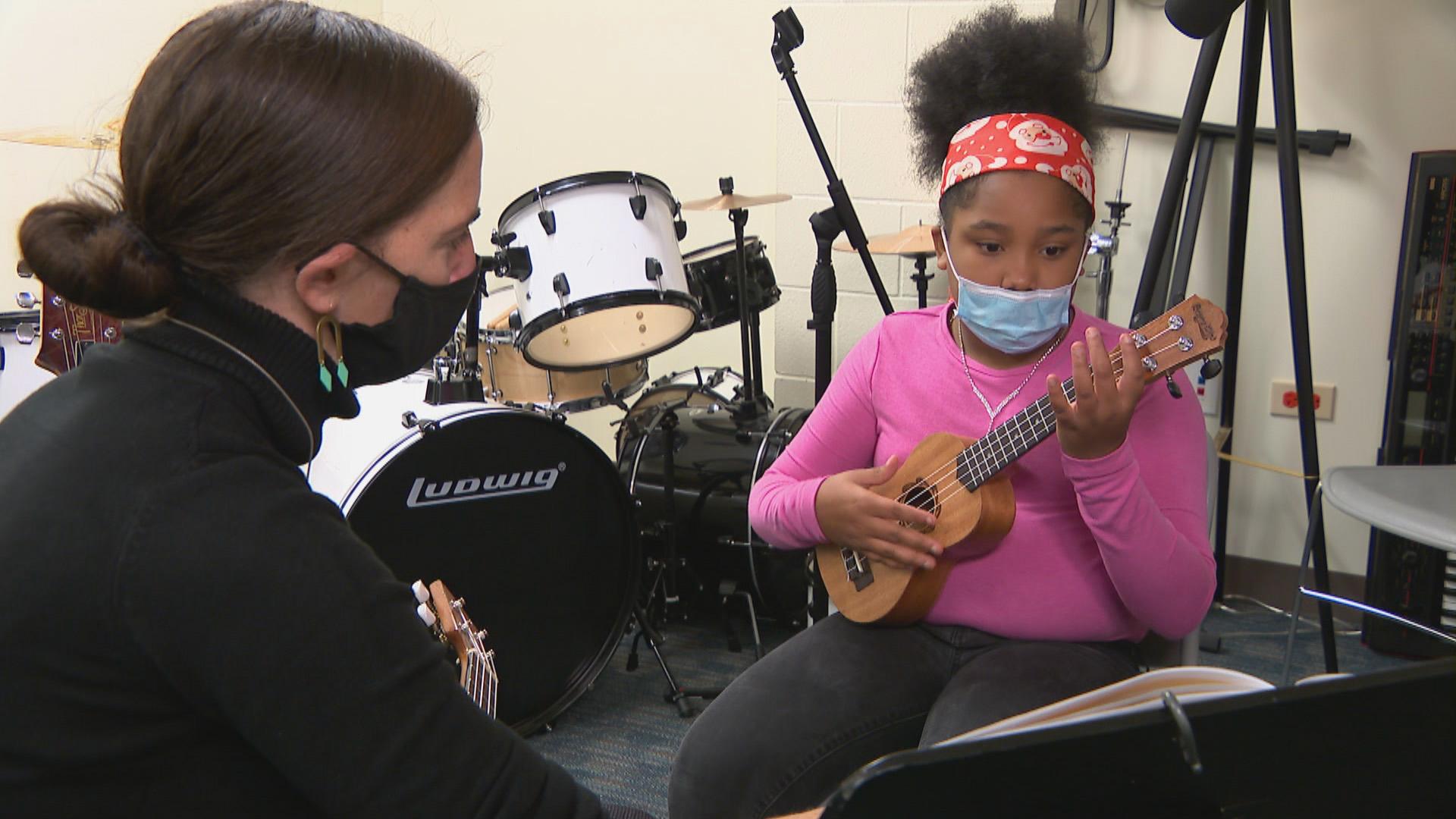 BandWith founder Anna Palomino, left, instructs 10-year-old Arviyanna Bell during a ukulele lesson at Marillac St. Vincent Family Services in East Garfield Park on Oct. 15, 2020. (WTTW News)
She said BandWith has plans for a robust vocal program and youth choir as well as classes in recording and production.
"We should endeavor to give kids more music – in any way that we can," Palomino said. "My students like to learn. That's part of the reason why I like hanging around kids – they're so curious."
Follow Evan Garcia on Twitter: @EvanRGarcia
---