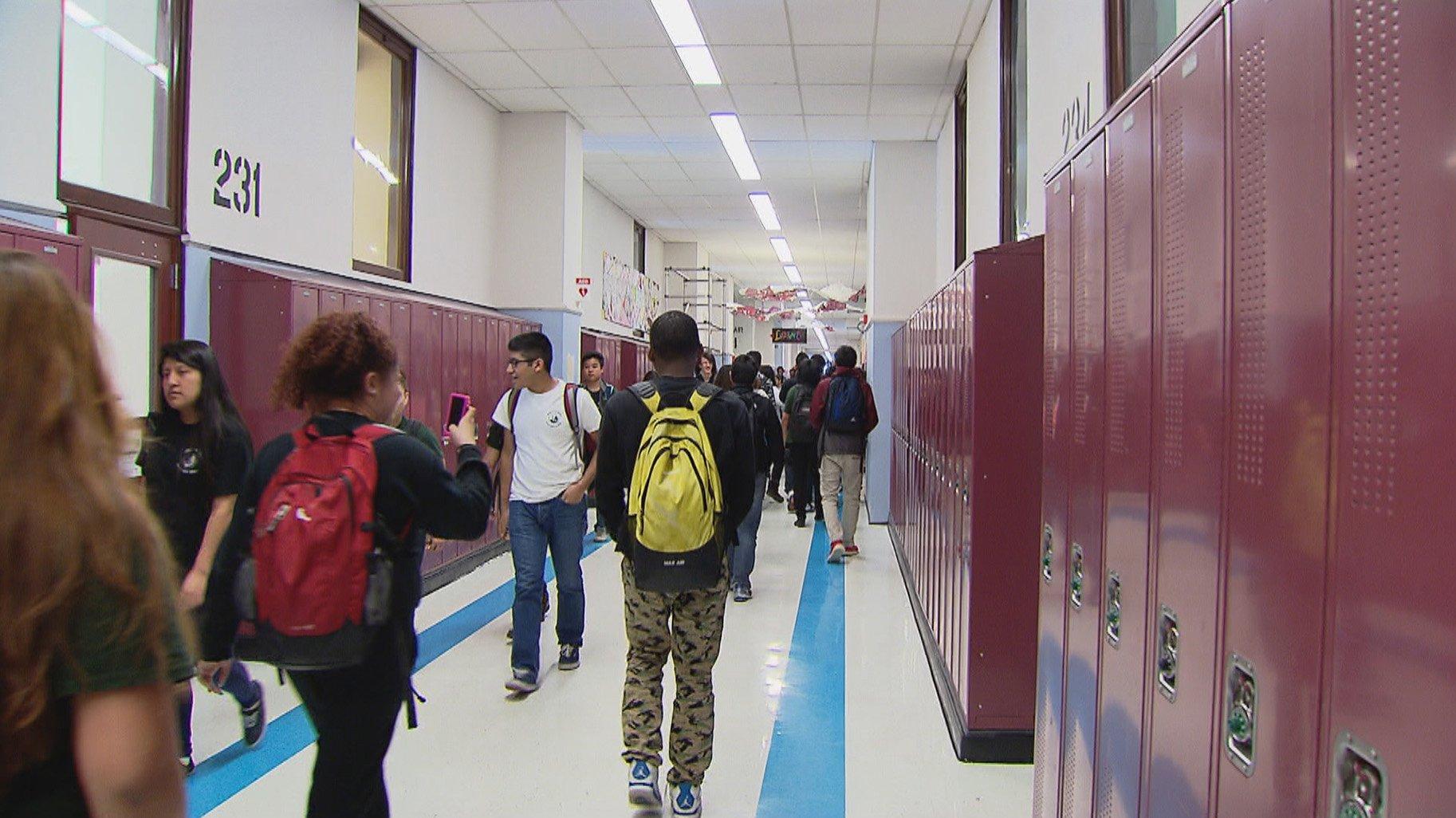 (WTTW News)
Chicago Public Schools says it wants to triple the number of district graduates it hires annually as teachers, and through a new partnership with the City Colleges of Chicago and Illinois State University, it's planning to make the majority of those hires people of color.
Mayor Lori Lightfoot and CPS CEO Janice Jackson on Tuesday announced the launch of "Teach Chicago Tomorrow," a plan aimed at creating a pipeline of diversity by partnering with local colleges and universities to provide district graduates with learning opportunities to become CPS teachers.
"This new initiative has the power to introduce hundreds of new teachers of color into our district," Jackson said, "so our students can see more classroom leaders who not only look like them, but that have also had similar experiences as them growing up."
Currently, about 90% of CPS students are people of color, Jackson said, yet 50% of teachers are White.
According to CPS, students are already being recruited now at district high schools for the partnership's initial cohort, which is expected to include 100 CPS graduates.
Those students will first complete general education coursework to earn associate degrees from the City Colleges before moving on to ISU, where they'll work toward their bachelor's degrees by completing two more years of education.
From there, the students will undergo a year of student teaching within CPS schools as they earn their Illinois teaching licenses, at which point they'll be given priority for job placement within the district.
Daniel Jackson, who is Black, is a second grade teacher at Dixon Elementary. He graduated both from CPS and ISU, and he believes Teach Chicago Tomorrow will help normalize seeing more teachers of color in Chicago.
"There's power in teachers who look like me, sound like (me) and have walked in the shoes of me," Daniel Jackson said Tuesday. "Being born and raised in Chicago, I have walked the path I am teaching my students to follow."
CPS currently hires about 140 CPS graduates as teachers every year. CPS CEO Jackson said that by 2025, the district is expecting to triple that number of up to more than 500.
Lightfoot, who was born in Massillon, Ohio, said that while she was growing up, she never had a teacher who was a person of color. While that was her reality, she said it cannot be the reality for students growing up in a city as diverse as Chicago.
"Our future as a city rests in how we invest in our students' future," she said, "by inspiring them to recognize their God-given talent in themselves and providing them with the opportunity to realize it."
The district said students interested in teaching who do not choose to go through City Colleges and ISU will also be supported through informational tool kits and guidance from the district's Teach Chicago Tomorrow team.
Students interested in Teach Chicago Tomorrow can learn more at www.cps.edu/teachtomorrow.
Contact Matt Masterson: @ByMattMasterson | [email protected] | (773) 509-5431
---