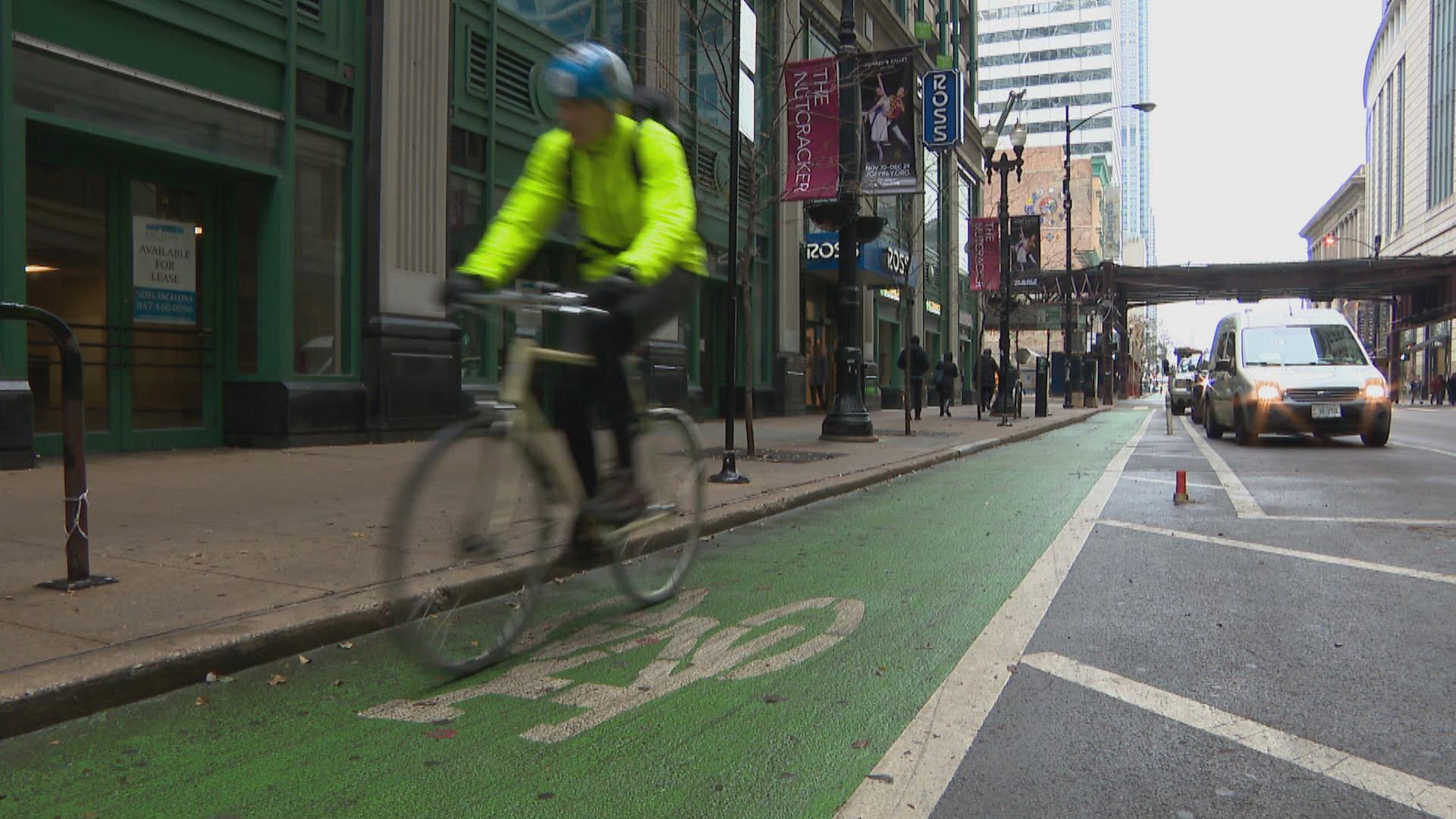 (WTTW News)
Electric cargo bicycles are set to start zipping around Chicago after aldermen advanced a measure on Thursday that would give the three-wheelers the green light.
Companies, including UPS, DHL and FedEx, would be allowed to deliver parcels via the pedal-assist bicycles using the city's designated bicycle lanes under the measure unanimously endorsed by the Pedestrian and Traffic Safety Committee.
The full City Council is set to approve the measure Wednesday.
The vote was delayed for a month after representatives of the Chicago Department of Transportation acknowledged that they failed to brief Ald. Sophia King, whose 4th Ward includes a portion of the city's Central Business District, about the proposal.
Sean Wiedel, Chicago Department of Transportation assistant commissioner, said traffic engineers are hopeful that the cargo bicycles will replace trucks downtown, where they frequently block intersections and bicycle lanes while polluting the air.
Alds. Daniel La Spata (1st Ward) and Maria Hadden (49th Ward) said they were concerned that the 4-foot wide cargo bicycles could crowd out cyclists that are already forced to navigate around cars and trucks.
"It does make me nervous," Hadden said, expressing concern about giving large firms access to the city's bicycle lanes.
The cargo bicycles would be prohibited from operating and parking on the city's sidewalks, and must park in a designated parking spot, not at a bicycle corral, Weidel said.
Those who operate the cargo bicycles would need a permit from the city's Department of Business Affairs and Consumer Protection to work as a bicycle messenger.
General violations could result in fines ranging from $100 to $500, while those who operate a cargo bicycle without a license could be fined at least $100 and no more than $1,000.
The City Council on Wednesday will also consider a measure that would allow Tuk Tuk Chicago to continue to operate their auto rickshaws in Chicago through August 2022.
The firm operates six of the three-wheeled vehicles, which can travel no more than 30 mph, to shuttle people between hotels, restaurants and convention sites.  
City officials had hoped to create a permanent business license for the firm, which they said had operated responsibly, but decided to extend its temporary permit after setbacks caused by the coronavirus pandemic.
Contact Heather Cherone: @HeatherCherone | (773) 569-1863 | [email protected]
---