Chicago Mayor Lori Lightfoot is unveiling a new public safety plan this week to curb, in the short and long term, the city's violence epidemic.
Called "Our Safety, Our City," the plan calls for additional outreach to victims of gun violence and domestic violence, expanding housing and employment access to at-risk communities, and eventually expanding funding for street outreach and intervention, among other items.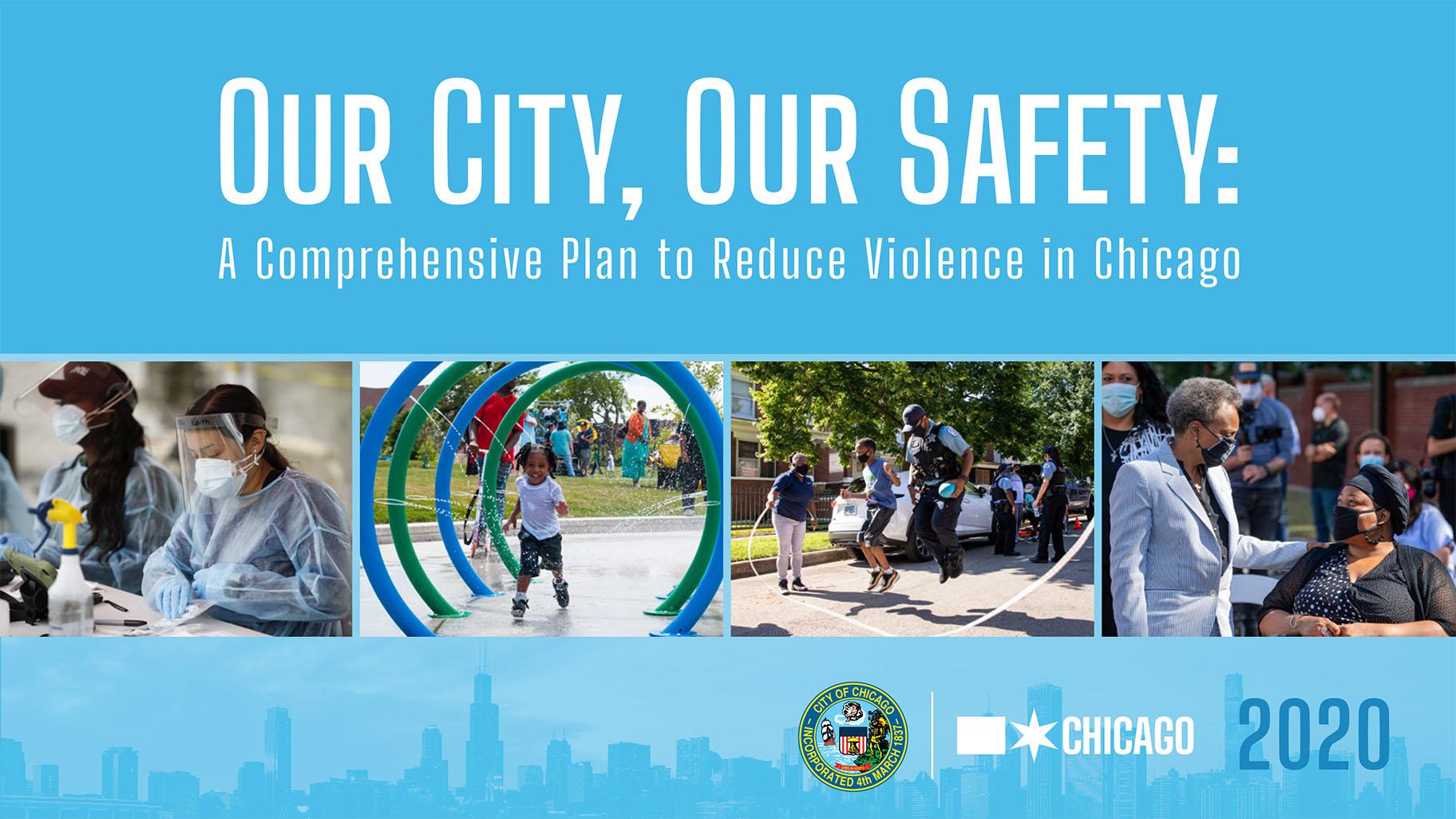 Document: Read the plan. Focused on 15 Chicago neighborhoods with the highest incidence of gun violence, the plan's goals will be put in place between now and May 2023, the end of Lightfoot's first term. The plan does not include details on how it will be funded — Chicago is facing a combined budget shortfall of at least $2 billion for the 2020 and 2021 fiscal years.
The plan also includes several initiatives surrounding police reform, like licensing individual cops and extending requirements for diversity and cultural sensitivity training.
"When it comes to licensing, we have a lot of challenges with that, but I think it's a worthy cause. Lawyers are licensed, clinicians are licensed … there's a lot of cultural change that has to happen from us influencing it, and from [police] as well," said Vaughn Bryant, executive director of Metropolitan Peace Initiatives in Chicago.
Bryant says the changes are one step in rebuilding trust between police and Chicago's Black and Brown communities.
The city also wants to create a co-responder pilot program, where mental health professionals accompany police on certain calls.
Eddie Bocanegra, senior director of Heartland Alliance's READI Chicago program, thinks the move will "make a huge difference."
"By doing this, it'll allow police officers to focus more on … shootings, homicides," Bocanegra said. "Thinking about how you take that time and reallocate it so officers can be focused on really creating public safety."
Lightfoot's plan comes as Chicago is seeing a surge in gun violence. According to the Chicago Police Department, the city has recorded 2,450 shootings so far in 2020. That's compared to 1,615 at this time in 2019. Homicides have also skyrocketed, with 581 reported this year, compared to 495 in all of 2019.
Bryant says the mayor's plan might not have an immediate impact on those figures. But he's confident it could make inroads down the line.
"I think we're building an infrastructure right now, and I think the hard work is getting the people in our communities healed and managing the trauma in a way that they can then trust the systems that are being built to help them," Bryant said. "We have to be mindful that people aren't going to just be gung-ho to be engaged with government systems, systems that have historically not been kind to them. So we're going to be ready once that tipping point hits."
---