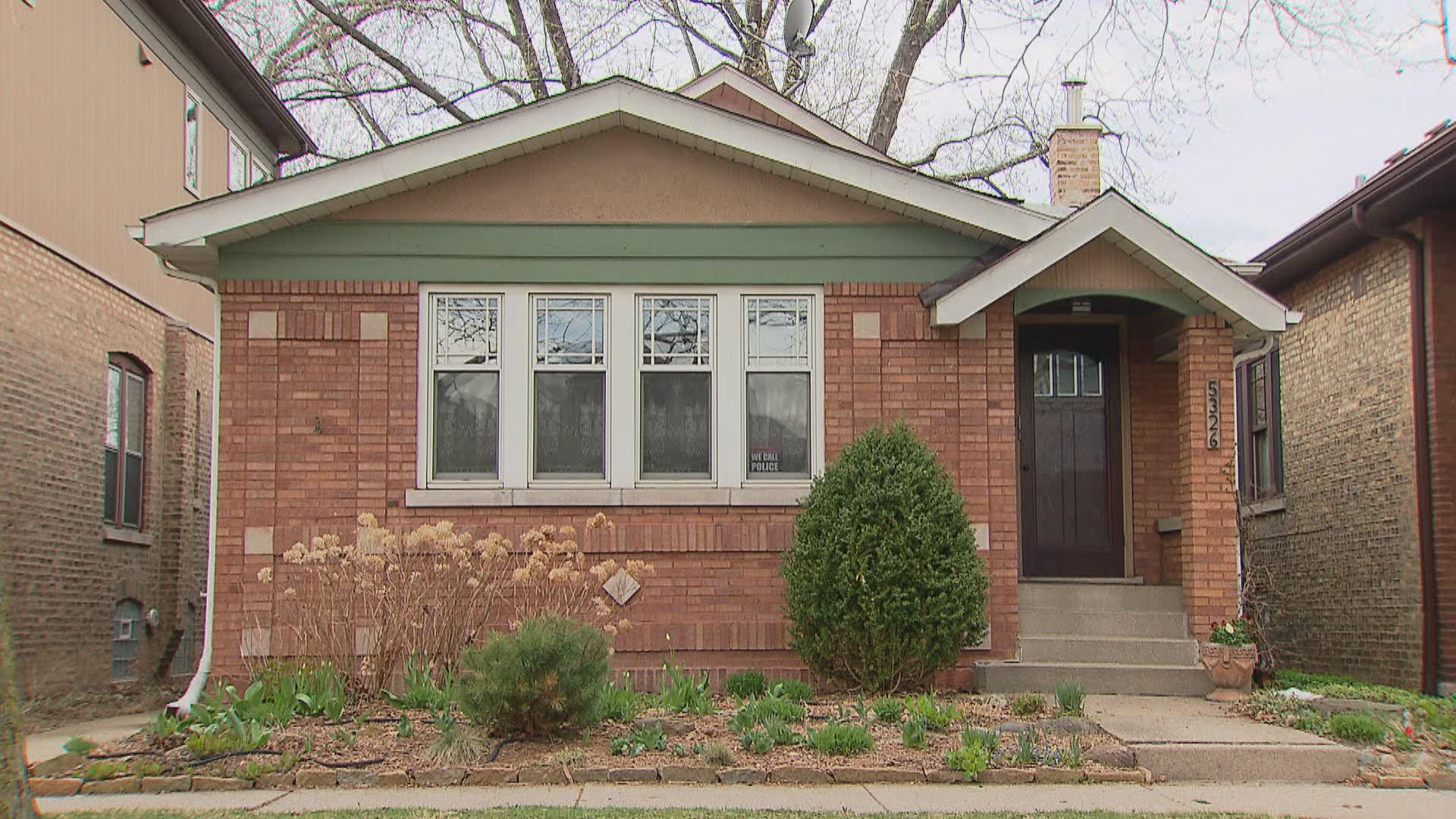 (WTTW News)
There is no evidence that renters in Chicago have benefitted from Mayor Lori Lightfoot's call for landlords and banks to be compassionate and flexible when demanding rent and mortgage payments amid the coronavirus pandemic, officials said Tuesday.
In response to a question from Ald. Daniel La Spata (1st Ward), Chicago Department of Housing Managing Deputy Commissioner Anthony Simpkins acknowledged that the city had no data on whether the 17 organizations that signed on to the Chicago Housing Solidarity Pledge fulfilled those promises.
Lightfoot said the pledge would help the city protect its most vulnerable residents during the pandemic.
Simpkins said the department could request information from those banks and landlords, but made no commitment to do so.
The nonbinding pledge called on landlords to allow tenants who have lost income because of the pandemic more time to pay their rent and ink repayment plans without charging late fees.
The pledge called on banks to offer grace periods for mortgage payments, to not make negative reports to credit agencies and to suspend foreclosures.
When she introduced the pledge on April 29, Lightfoot acknowledged that it could not be enforced by the city, but said she would rely on "public accountability."
Nearly two dozen tenant groups and progressive political organizations that spent the early weeks of the pandemic pressing Lightfoot to support legislation requiring rent and mortgage relief immediately blasted the pledge as "wholly insufficient."
The Chicagoland Apartment Association, Chicago Association of Realtors, Bank of America, BMO Harris Bank, Byline Bank, Fifth Third Bank, PNC, Wintrust and Seaway Credit Union signed the pledge, according to the mayor's office.
A feared wave of evictions has not materialized since the pandemic began, after Gov. J.B. Pritzker extended a ban he put in place when he issued a stay-at-home order in March. 
Chicagoans who lost their jobs or found their paychecks scaled back because of the pandemic are protected from evictions for an additional two months after the state's ban ends under a measure approved in June by the Chicago City Council.
That law also requires landlords to negotiate with their tenants for an additional seven days before moving to evict them for non-payment of rent.
Simpkins also told aldermen during Tuesday's hearing before the City Council's Committee on Housing and Real Estate that a higher-than-expected number of Chicagoans who applied for and won a lottery for a $1,000 rental assistance grant failed to respond to the city's award notification.
Approximately 83,000 Chicagoans applied for the grants — but the city had just $2 million in affordable housing funds available for the first round of the program.
In all, the city awarded 652 grants via the lottery, and another 1,000 grants worth $1,000 through community organizations, Simpkins said.
The remaining $348,000 will be rolled into the second round of the program, which drew 12,000 applicants hoping to secure grants of $2,000 to $3,000 from the Department of Housing, officials said. An additional 2,000 Chicagoans applied for help paying their rent from the Chicago Department of Family and Support Services.
Officials said in July they expected the Department of Housing's $33 million fund to be enough to help 10,000 Chicagoans.
In all, Chicago officials have spent $6.25 million to help those who lost their jobs or saw their paychecks reduced because of the pandemic, Department of Housing spokeswoman Eugenia Orr said.
City officials plan to award at least $4 million in grants each week through the Family Independence Initiative until the fund is exhausted, Orr said.
In addition, housing officials acknowledged that the pandemic slowed efforts to create, preserve and build affordable housing, causing the city to fall short of its goals during the first six months of 2020.
In all, the city has spent $109 million on 979 units, just 18% of the city's goal of creating, preserving and building 5,600 affordable housing units in 2020, according to city data.
Contact Heather Cherone: @HeatherCherone | (773) 569-1863 | [email protected]
---