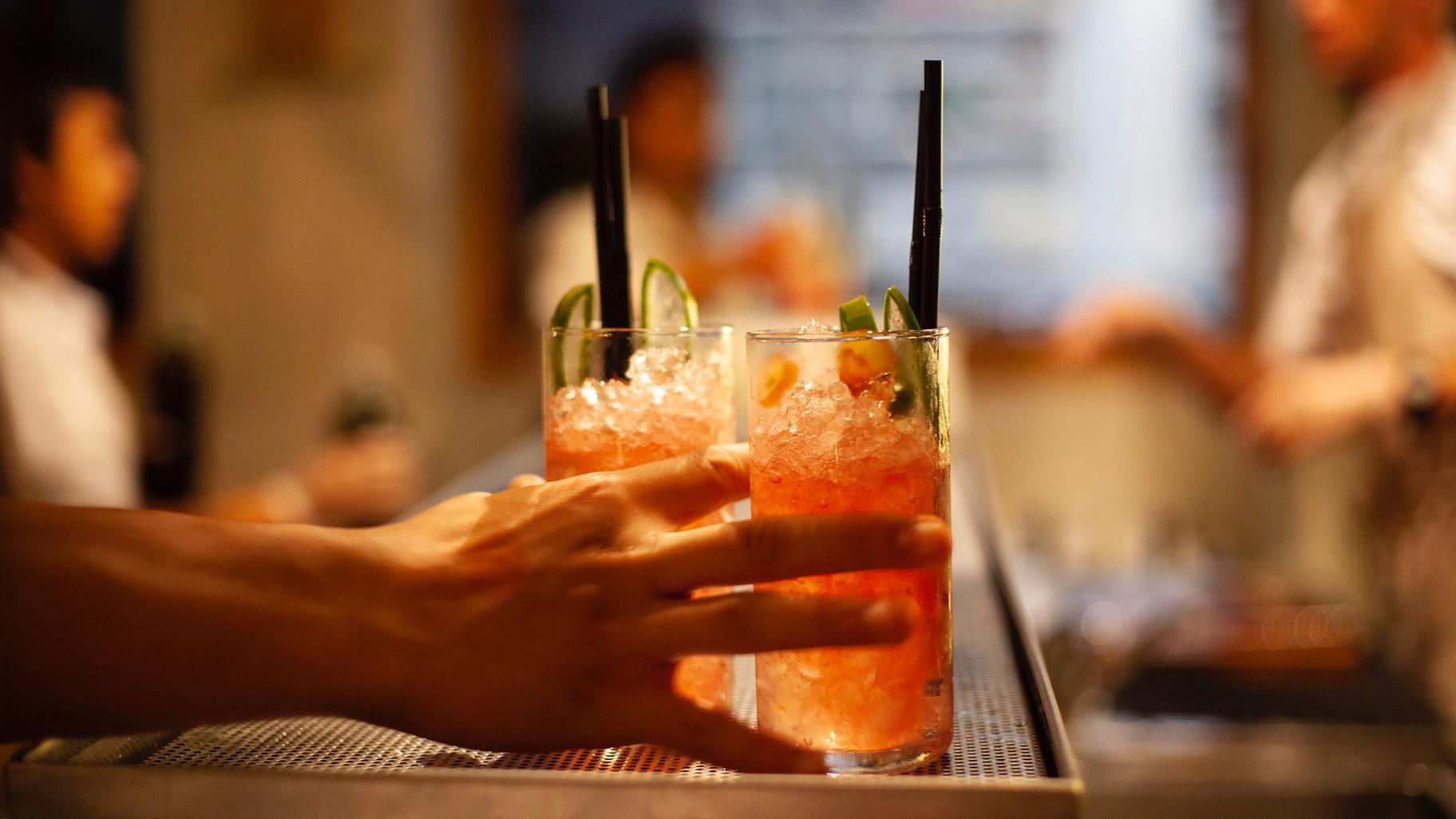 (Photo by Lightscape / Unsplash)
Chicago bars will once again be able serve customers indoors starting Thursday, as Mayor Lori Lightfoot moved to lift restrictions after a drop in the number of confirmed cases of the coronavirus.
All businesses — including restaurants, gyms, shops, salons and places of worship  — can now operate at 40% of their indoor capacity, or no more than 50 people. Since the beginning of June, city officials have ordered businesses to operate at no more than 25% capacity.
In the rest of the state, businesses must operate at no more than 50% of their capacity, with a maximum of 100 people.
The size of fitness classes and after-school programs can increase from 10 to 15 people, according to the new rules.
In addition, shaves, facials and other personal services requiring the removal of face coverings will be allowed — as long as the service provider wears a mask at all times.
However, the maximum party size and table occupancy at restaurants, bars, taverns and breweries will remain at six people — although they can stay open until 1:30 a.m. with last call at 1 a.m., Lightfoot said.
Bars that do not normally serve food most operate at no more than 25% capacity and partner with an eatery to allow drinkers to order snacks, according to the rules.
Patrons at restaurants, bars and taverns must stay seated during the duration of their stay of no more than two hours — and wear a mask whenever they are not actively eating or drinking or interacting with servers, Lightfoot said, calling the rule a necessary "pain in the butt."
Lightfoot said the rules were designed to prevent another surge in the number of cases in the fall — while giving businesses a boost after months of tight restrictions devoured profits.
"We want to be cautious, we want to be prudent," Lightfoot said. "We want to gradually ramp up."
However, Lightfoot said she was not prepared to announce whether Chicago Public Schools students would return to in-person classes in November.
"We're not there yet," Lightfoot said, while detailing what she said were significant problems with remote learning. "We'd have to see more progress."
An average of 299 Chicagoans have been diagnosed each day with the coronavirus during the past week, on par with the previous week, according to Chicago Department of Public Health data. 
The city's average test positivity rate is 4.3%, according to the data. However, 7.9% of all people tested for the virus have COVID-19, according to the city's data. The virus is much more prevalent on Chicago's South and West sides. In the West Lawn neighborhood, 20% of those tested for the virus have COVID-19, according to the city's data.
Young adults ages 18-29 account for approximately 30% of all Chicagoans diagnosed with the coronavirus, according to data provided by the Chicago Department of Public Health.
Rosa Escareno, the commissioner of Department Bureau Affairs and Consumer Protection, said city inspectors cited 6% of 2,064 businesses investigated for violating COVID-19 rules. That means the vast majority of businesses are following the rules, Escareno said.
Many of the restrictions Lightfoot rolled back on Monday were put in place on July 20, after the city saw the number of confirmed cases of the coronavirus "shoot up" after Gov. J.B. Pritzker lifted the stay-at-home order in late May that was in place for more than two months.
When new restrictions were put in place in Chicago, the city was averaging 233 cases per day.
Although Chicago remains in a state of "high incidence" of COVID-19 as defined by the Centers of Disease Control, with an average of more than 200 confirmed new cases each day, the trend is heading in the right direction, said Dr. Allison Arwady, the commissioner of the Chicago Department of Public Health.
It is appropriate for Chicago to loosen restrictions because the number of confirmed cases of the virus have been stable or dropping for 28 days, which is equivalent to two consecutive incubation periods for the virus, along with emergency room visits, Arwady said. An average of 14 people are hospitalized every day in Chicago with COVID-19 and an average of three people die every day.
"We feel confident enough in the numbers," Lightfoot said.
The toll of the pandemic on Chicago businesses has been severe, said Samir Mayekar, the deputy mayor for economic and neighborhood development. A quarter of all Chicago businesses remain closed, and worker hours are down 35% from pre-COVID levels, he said.
That steep drop has blown a massive hole in the city's budget, creating an $800 million deficit in the 2020 fiscal year and a projected deficit of $1.2 billion in the 2021 fiscal year, ratcheting up the pressure on city officials to boost economic activity.
Contact Heather Cherone: @HeatherCherone | (773) 569-1863 | [email protected]
---