Chicago has historically been divided into 77 community areas, usually with more than one neighborhood in each area. Each neighborhood is built out of blocks. Those blocks are the bricks of the community, and the mortar is often the presidents of the block clubs.
TRANSCRIPT
Kweli Kwaza of Club 21: I grew up in North Lawndale in K Town actually, 13th and Komensky, and I remember my mother would take charge and make sure the block was together during "Clean Up Week." We didn't call it spring break, we called it "Clean Up Week." I hated "Clean Up Week." 
Marc Vitali: Keeping things clean is just one goal of the more than 300 block clubs around Chicago.
Kweli Kwaza is president of his block in the Brainerd neighborhood, near 90th and Racine. He also heads Club 21, a chain of block clubs in and around the 21st ward.
Kwaza: Club 21 is "21st Century Block Club Network," and we're a network a block clubs around the city and some suburbs as well. We're block clubs that work together to try to make the community better. 
Vitali: Block club presidents are voted in and sworn in.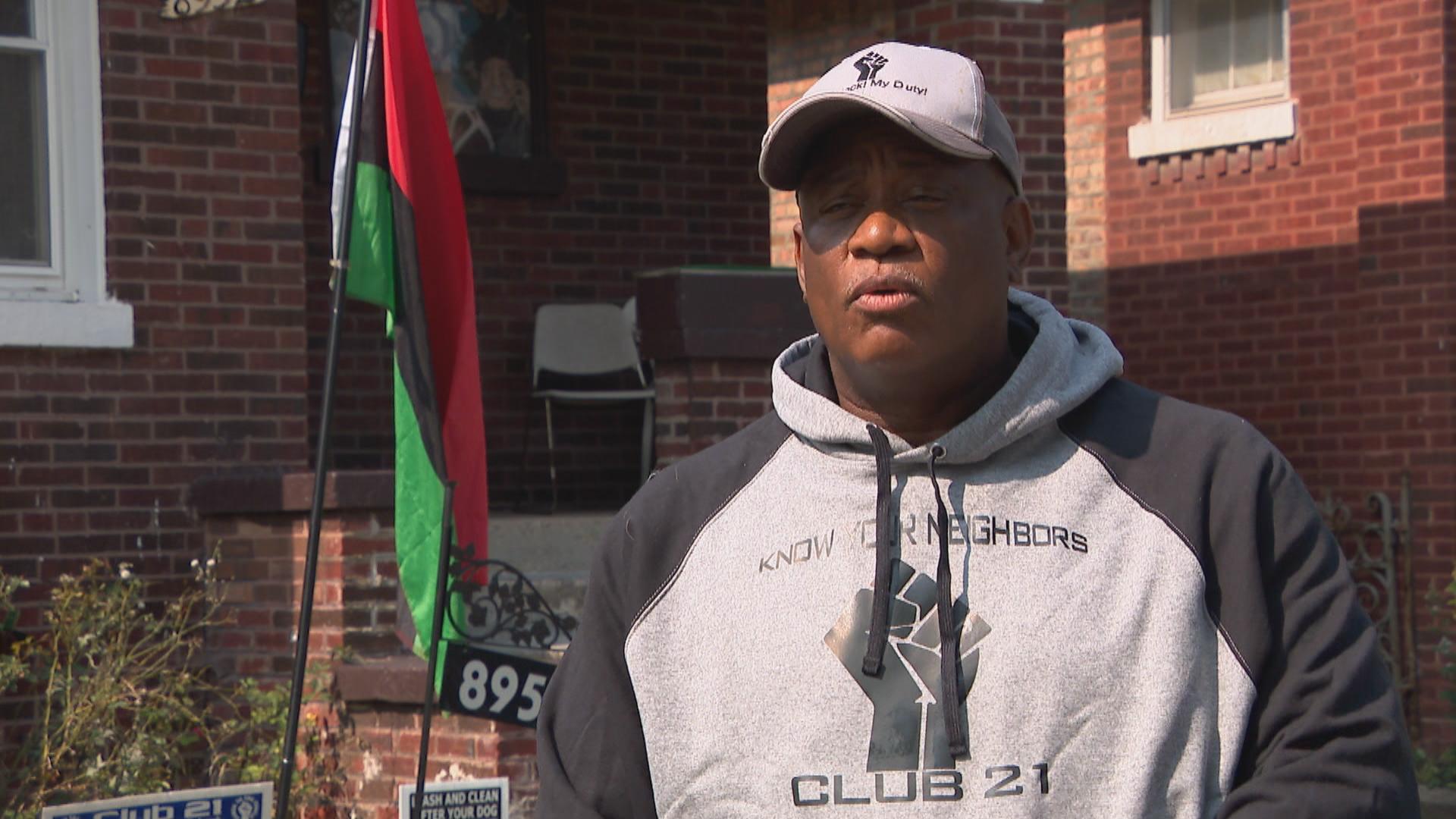 Kwaza: Typically, what happens is there's probably somebody on every block who's involved in the block, involved in the community, so that's like a no-brainer. This person's going to be the one to represent us. 
Tracey Otis-Mosley, block club secretary: Kweli has been a pivotal role model for the block clubs in our ward, in our community. He has helped us to get sidewalks done, tree stumps pulled out, helping the seniors be mobile.
And especially now that we have personally lost our president. He has stepped in to help us to continue. 
Vitali: Block club president Sherman Pittman passed away in March.
Kwaza: One of our block club presidents was one of the first to die from COVID. Great guy, man. He knew how to get things done. It really hit us hard.
Vitali: Successful block clubs are usually rooted in just knowing one another.
Otis-Mosley: Know your neighbors. We're not trying to get into each other's business, but we want you to at least be able to help if you see something that's going wrong. Eyes and ears for the neighborhood.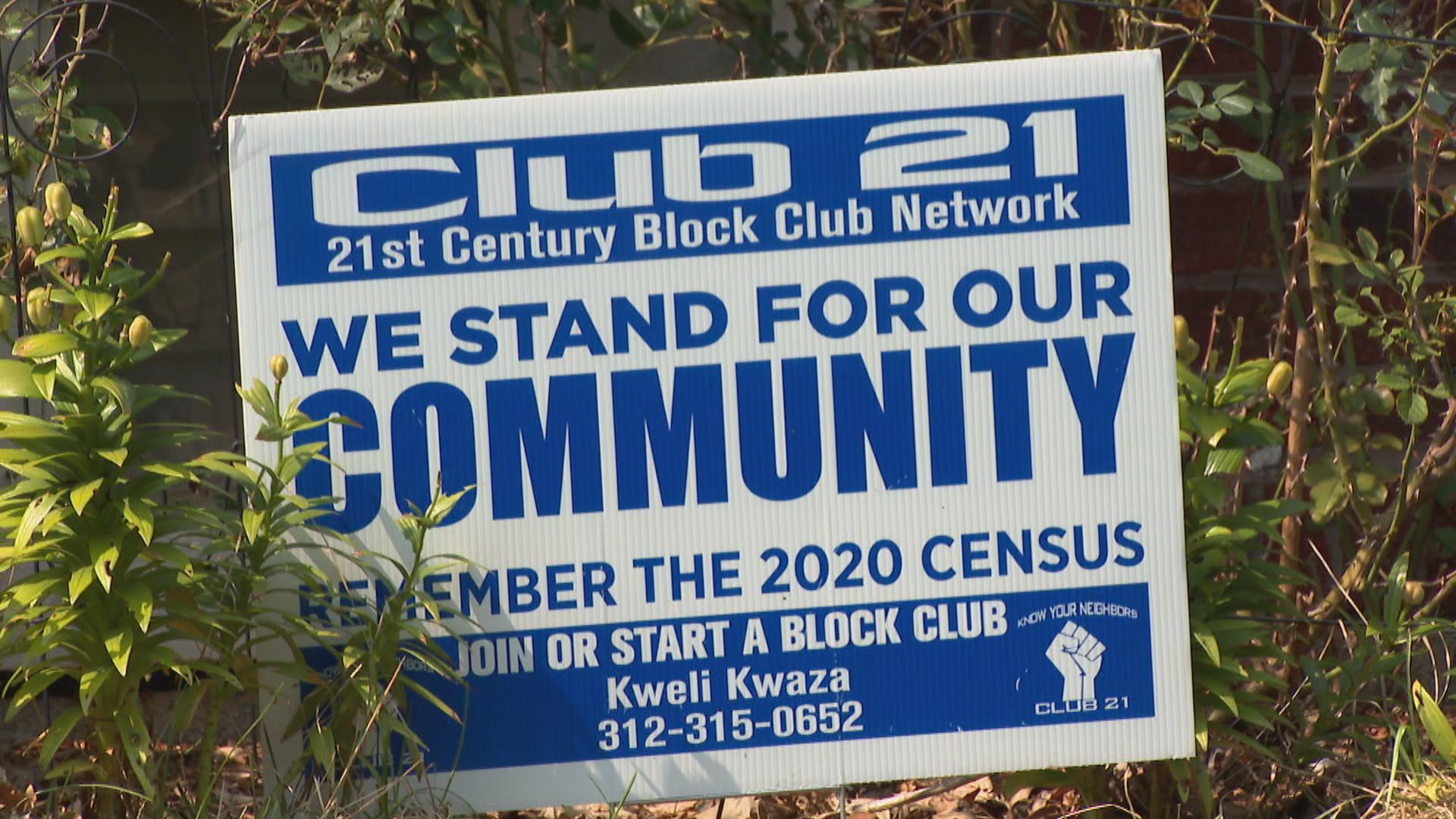 21st Ward Ald. Howard Brookins Jr.: I was surprised when I campaigned, knocking on doors, how many people don't know the people who live adjacent to them, let alone know the people who live at the end of the block. 
If there is a house on your block that's doing some anti-social or some abhorrent behavior, when you come together as a community and say, 'Hey, you're doing X, you're doing Y, we'd appreciate it if you stopped.' Those things have more success than us calling the police. 
Vitali: Block clubs work with CAPS, the Chicago Alternative Policing Strategy.
Kwaza: We need the police, need the police. But we want to work with police when we need them. So if there's some things that we can take care of, we want to be able to take care of those things to free the police up to take care of more serious issues. 
Vitali: Other activities include a community garden. Kweli Kwaza gave us a tour of the big garden late in the season. 
For 38 years Kwaza has also led the Talented 10, a mentoring program that introduces high school students to the possibilities of college.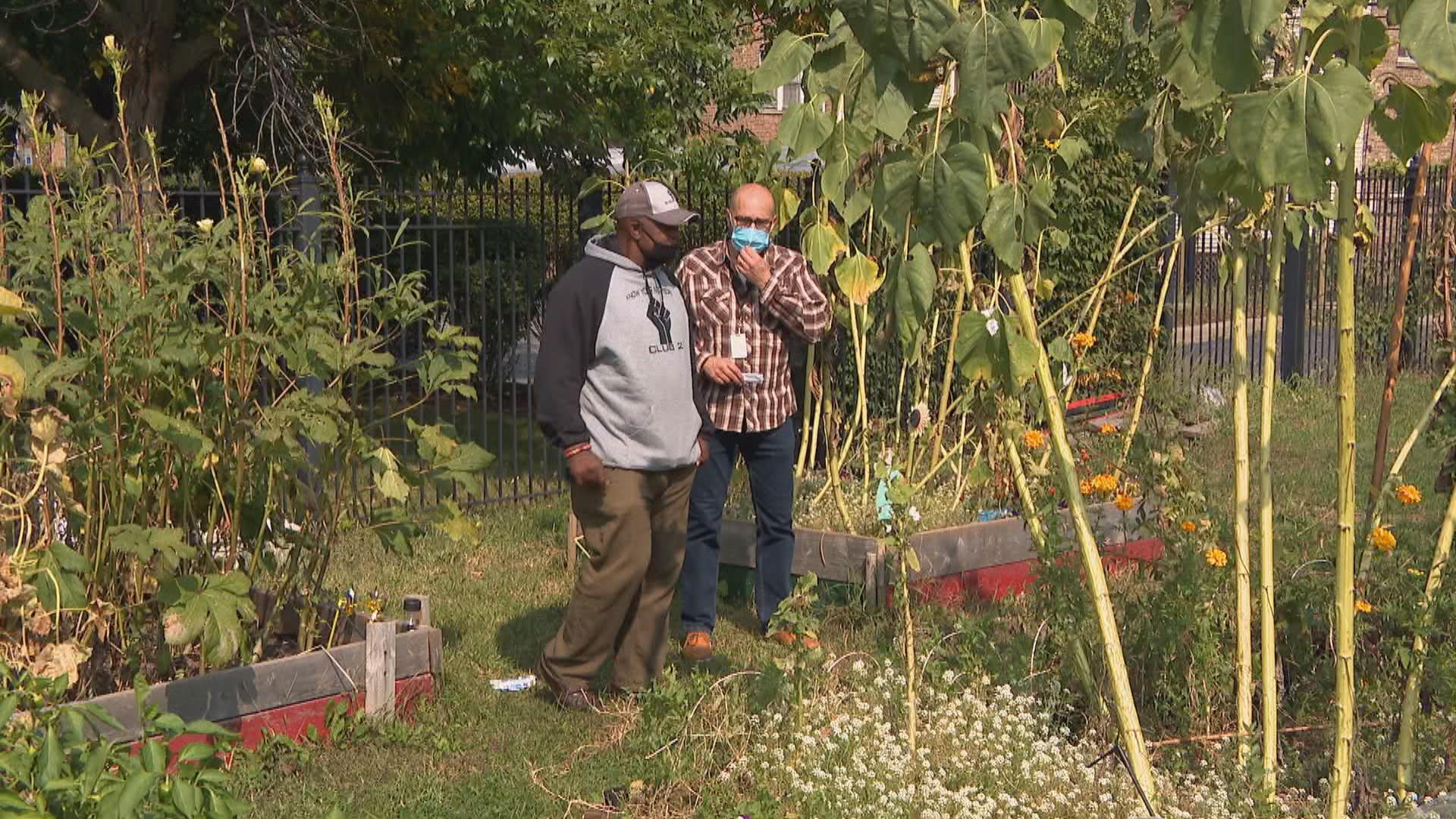 Kwaza: I've had a few who come back and say, 'Hey, you still doing that program? Can my son go?' Like, wow. I must be getting old. 
Vitali: And he's continuing his own education.
Kwaza: I'm writing my dissertation on block clubs, yes I am. I'm at National Louis U working on a Ph.D. in community psychology. 
Otis-Mosley: We have lost the thought of a village raising a child. I just would like for more people that are not involved to please step up. You know, you see something, let it be known, let it be known. We're all we have.
Kwaza: Our goal is try to make the community more prosperous, safe and beautiful. 
---
About this series
Chicago Portrait is a WTTW News documentary-style series focusing on the stories of everyday Chicagoans who reflect the city's 77 diverse community areas.
---