Video: We discuss gun violence in Albany Park on "Chicago Tonight" with Misha Mann, co-founder of the Northwest Safety Coalition; and Maria Elena Sifuentes, board president at Communities United.
---
Four years after losing their 21-year-old son to gun violence in Albany Park, Israel and Irma Aragon took to the streets for a peaceful walk to bring attention to a recent increase in violence in their Northwest Side neighborhood.
They were joined Sunday by about 200 people who took part in the event that started at Ronan Park, 2900 W. Lawrence Ave., and traveled west about 2 miles on Lawrence and back again.
Participants held signs that read "Peace" and "No More Silence, End Gun Violence" as they listened to organizers like Irma Aragon address the crowd.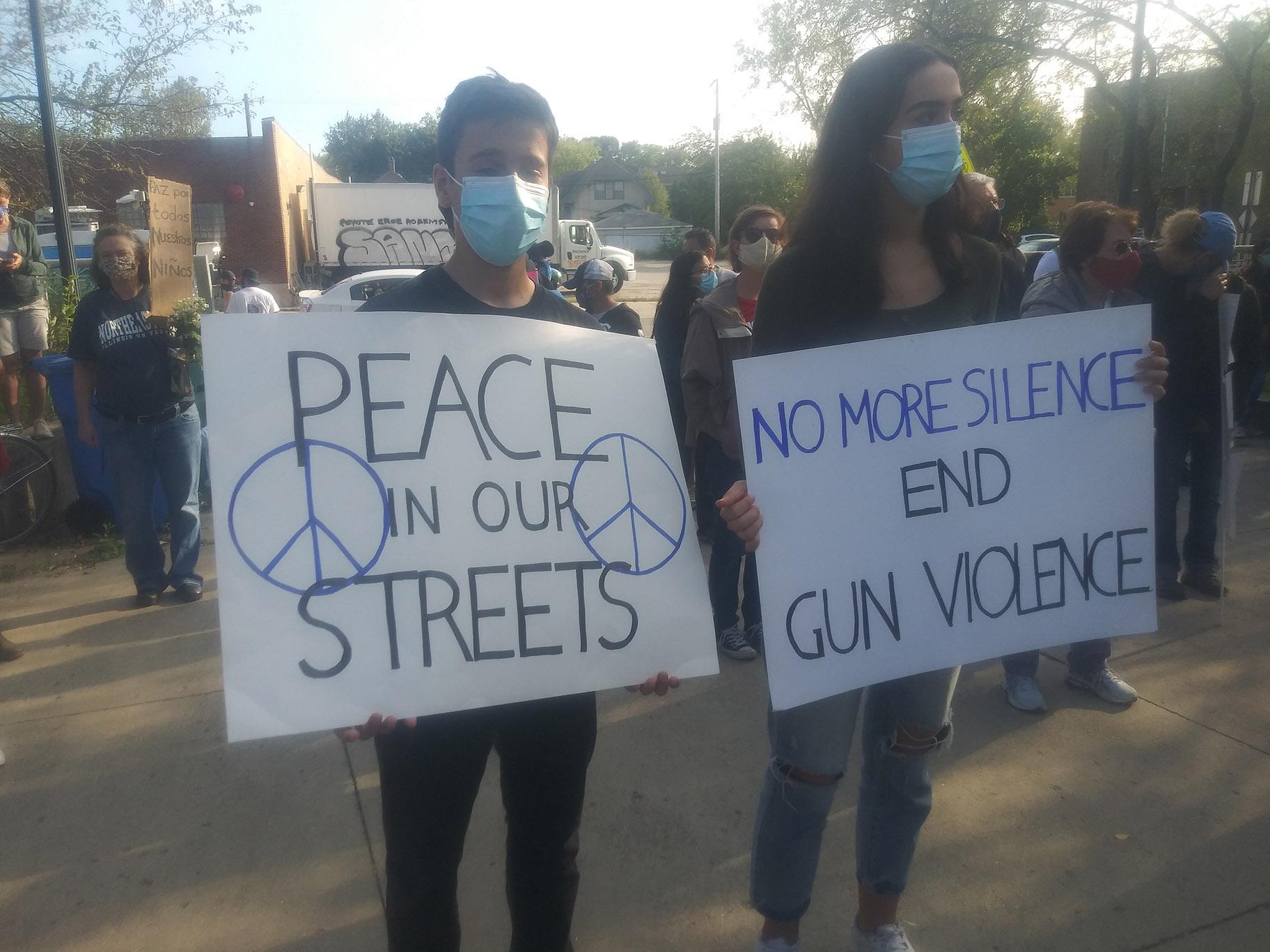 (Annemarie Mannion / WTTW News)
An organization that the Aragons founded in honor of their son, Israel's Gifts of Hope, was one of many community organizations supporting the walk including Albany Park Neighbors, the Northwest Safety Coalition, Moms Demand Action for Gun Sense in America and the Albany Park Community Center.
One of the most recent reports of gun violence occurred Wednesday when a 20-year-old was fatally shot in the 3600 block of Lawrence Avenue. It was the third shooting in three days.
According to reporting by the Chicago Tribune, there have been at least eight homicide victims to date this year in the Albany Park police district, and 41 shootings compared to 20 for the same time through Sept. 6 last year.
"We want to unite the community," Irma Aragon said. "We want to send a message of peace in the streets. We're really worried for our kids."
Israel Aragon said he wants to see more police and other resources in the neighborhood.
"They say the levels of crime here aren't too bad, but we don't want to see it go higher. We don't want to see people die in the street," he said.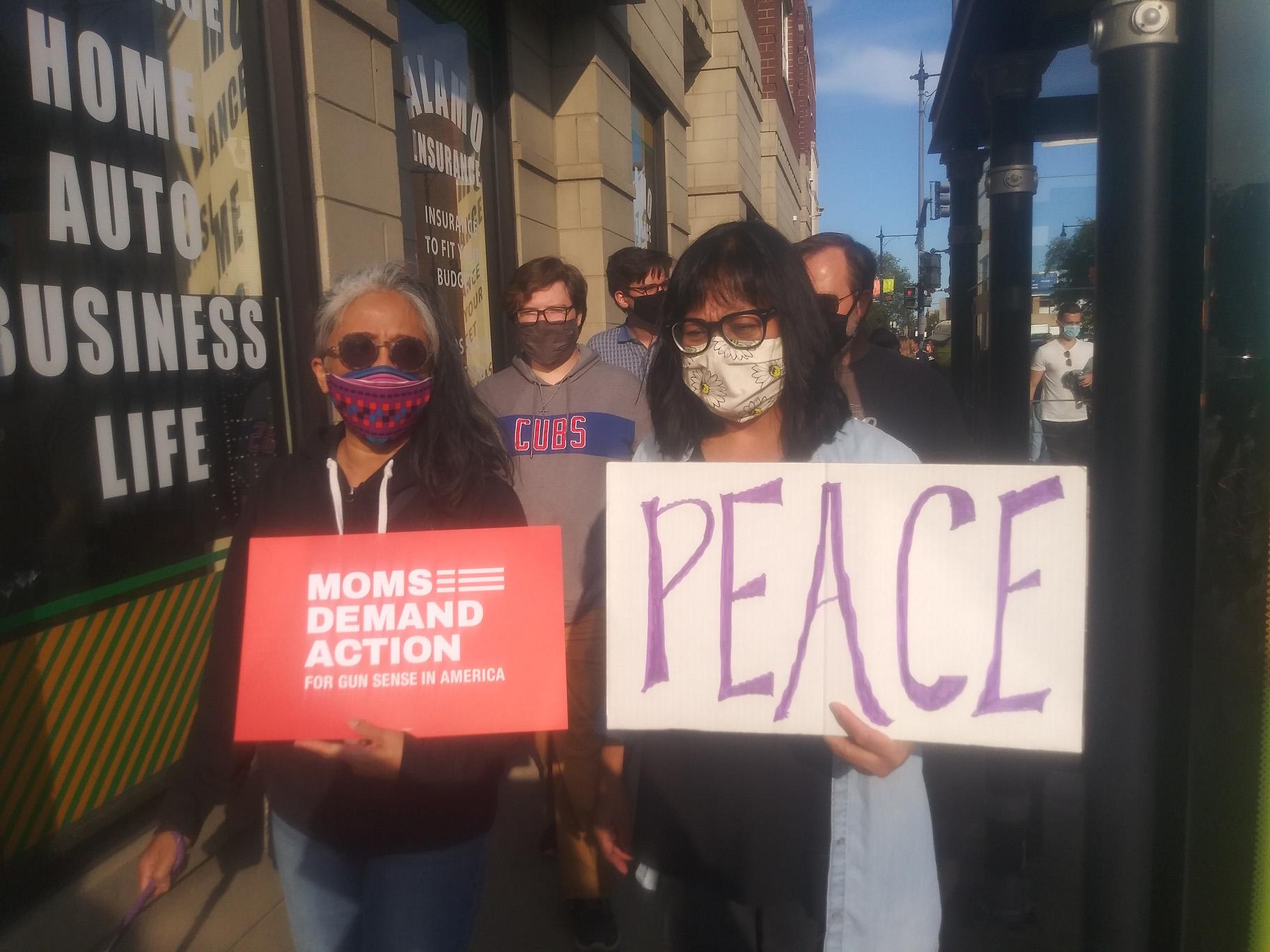 (Annemarie Mannion / WTTW News)
Ald. Rossana Rodriguez, who represents the 33rd Ward including Albany Park, said there needs to be more transparency in how police are allocated to neighborhoods.
"There is never any clarity in what (Police) District 17 needs or in any other district," she said.
One attendee, who declined to give her name, agreed more police are needed.
"We need the mayor to bring back more police," she said. "These gangbangers know there is a lack of police in the area."
But some residents say more police are not the answer. 
"It has to do with trust. If you put more police [in the community] people are still not going to trust them, so that is not going to help," said Albany Park resident Maria Elena Sifuentes, who appeared Monday on "Chicago Tonight." "I believe that it has to be communication and awareness as to who are the problems in the neighborhood. We have to meet these police officers, they have to get to know us."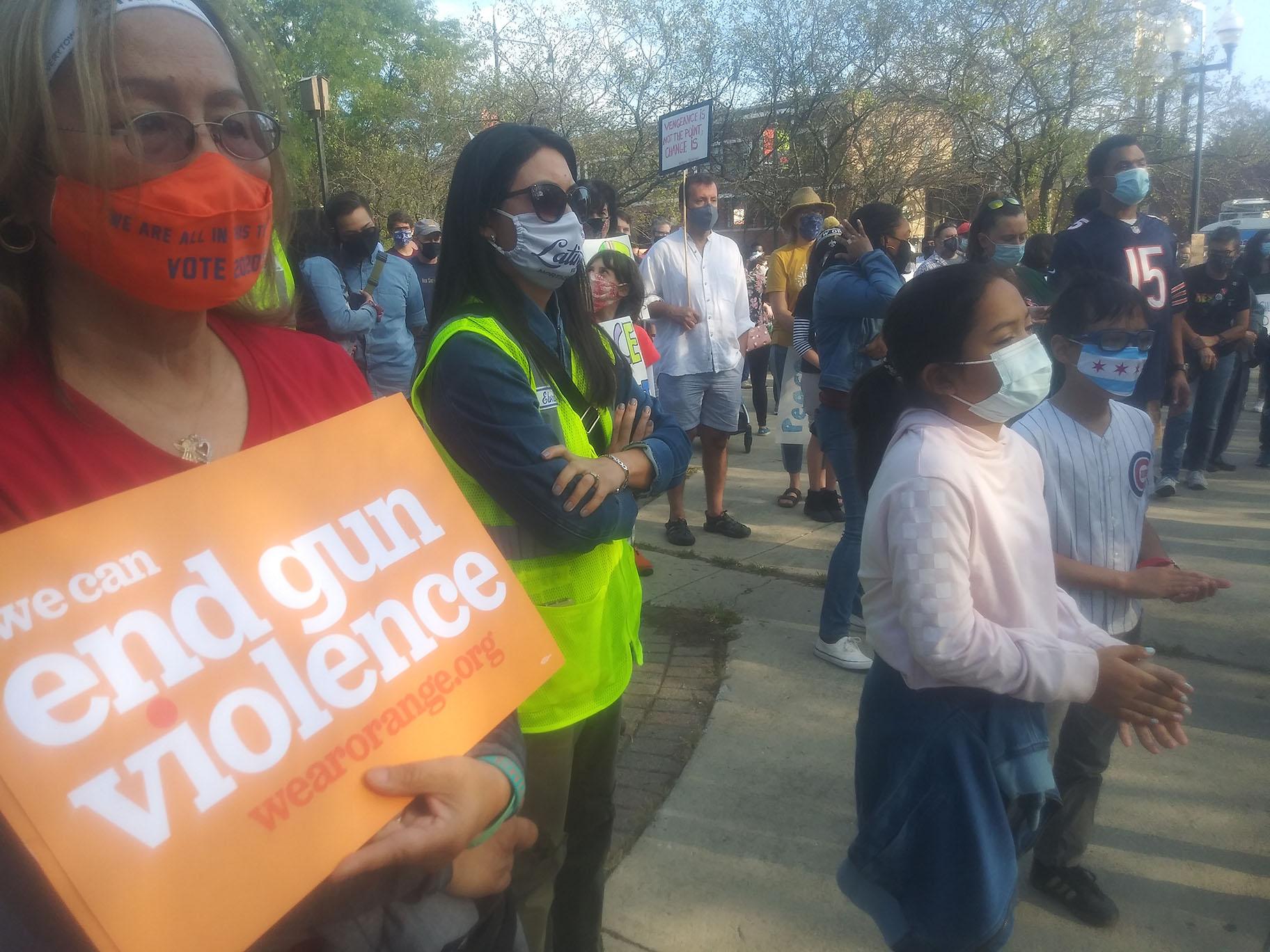 Community members take part in a peace walk in Albany Park to address gun violence on Sunday, Sept. 20, 2020. (Annemarie Mannion / WTTW News)
The Northwest Safety Coalition is calling for consistent staffing levels in the 17th Police District, as well as a tactical gang unit to be deployed in the area. 
"Overall, we just want to build a base, and we also hope that by keeping these officers in the community, they can begin to build relationships with the community members, so there is more trust," said Misha Mann, a co-founder of the group. "They need to know the neighborhood, they need to know the people."
Rodriguez said there were 209 officers in Albany Park in January, about 253 in May and 223 currently.
Rodriguez said Mayor Lori Lightfoot has committed to letting violence interruption groups that seek to de-escalate potentially violent situations work in the neighborhood.
"We need everyone to stand with police and social services to show we can get this done," Rodriguez said.
Maia Saldini, 16, and her brother, Franceso, 13, who live nearby in Ravenswood Manor, were among those who participated in the walk Sunday.
"I've had friends in bad situations (with regard to gun violence) and so I think it's really important for us to protest," Maia Saldini said.
"It could happen in any neighborhood," added her brother. "But I don't want it to happen in this neighborhood because it is such a nice neighborhood."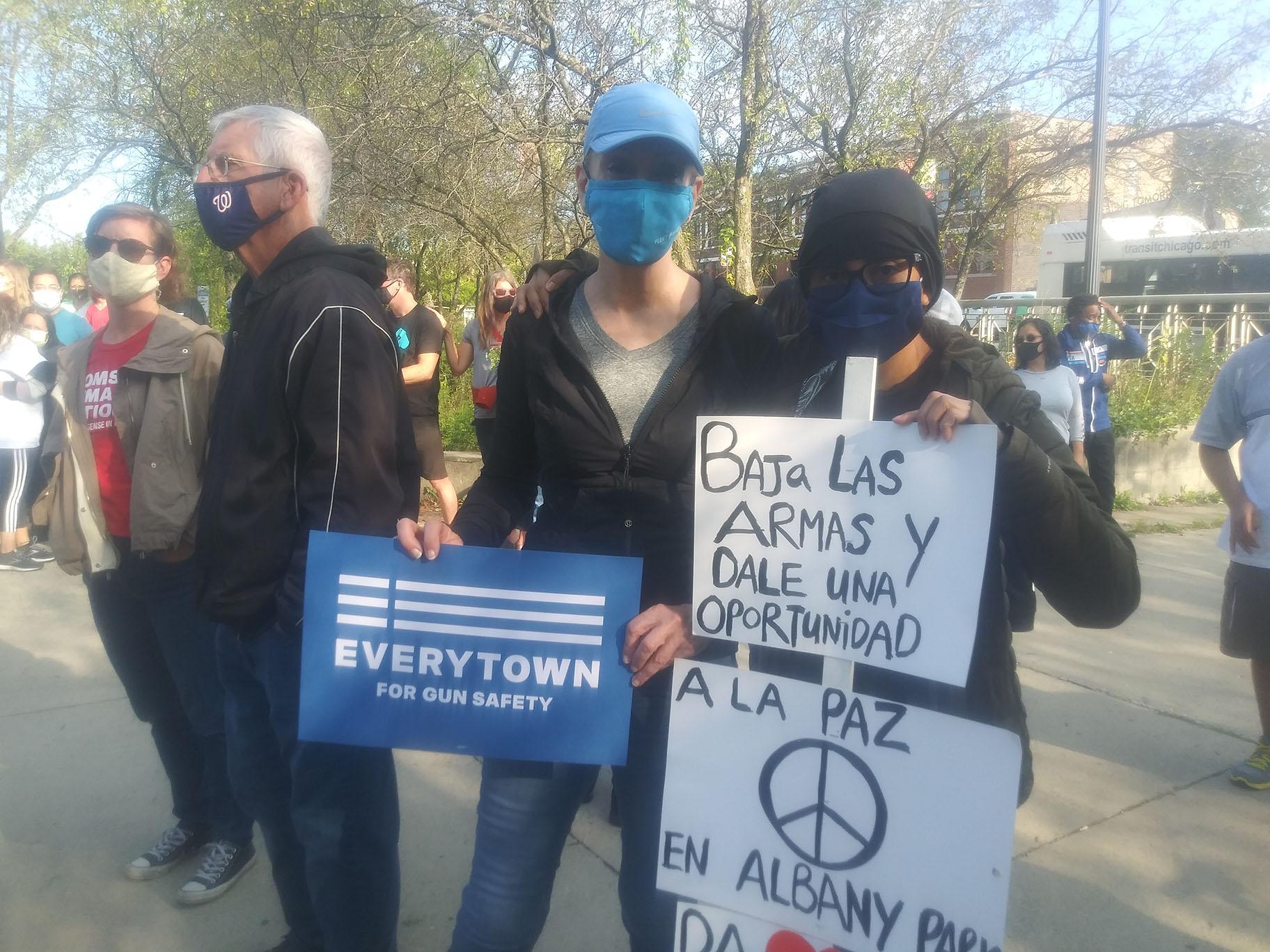 (Annemarie Mannion / WTTW News)
Irma Aragon said her son Israel's murder has not yet been solved.
"It's hard for me to be here again, telling my story," she said. "But I don't want another family to be destroyed."
She wants to see the community, police and social services come together to defeat gun violence.
"We have the power to change this," she said.
Annemarie Mannion is a freelance contributor to WTTW News. Additional reporting by Quinn Myers.
Note: An earlier version of this story, originally published Sunday, Sept. 20, 2020, incorrectly spelled the name of Irma Aragon. The error has been corrected and the story has been updated.
---