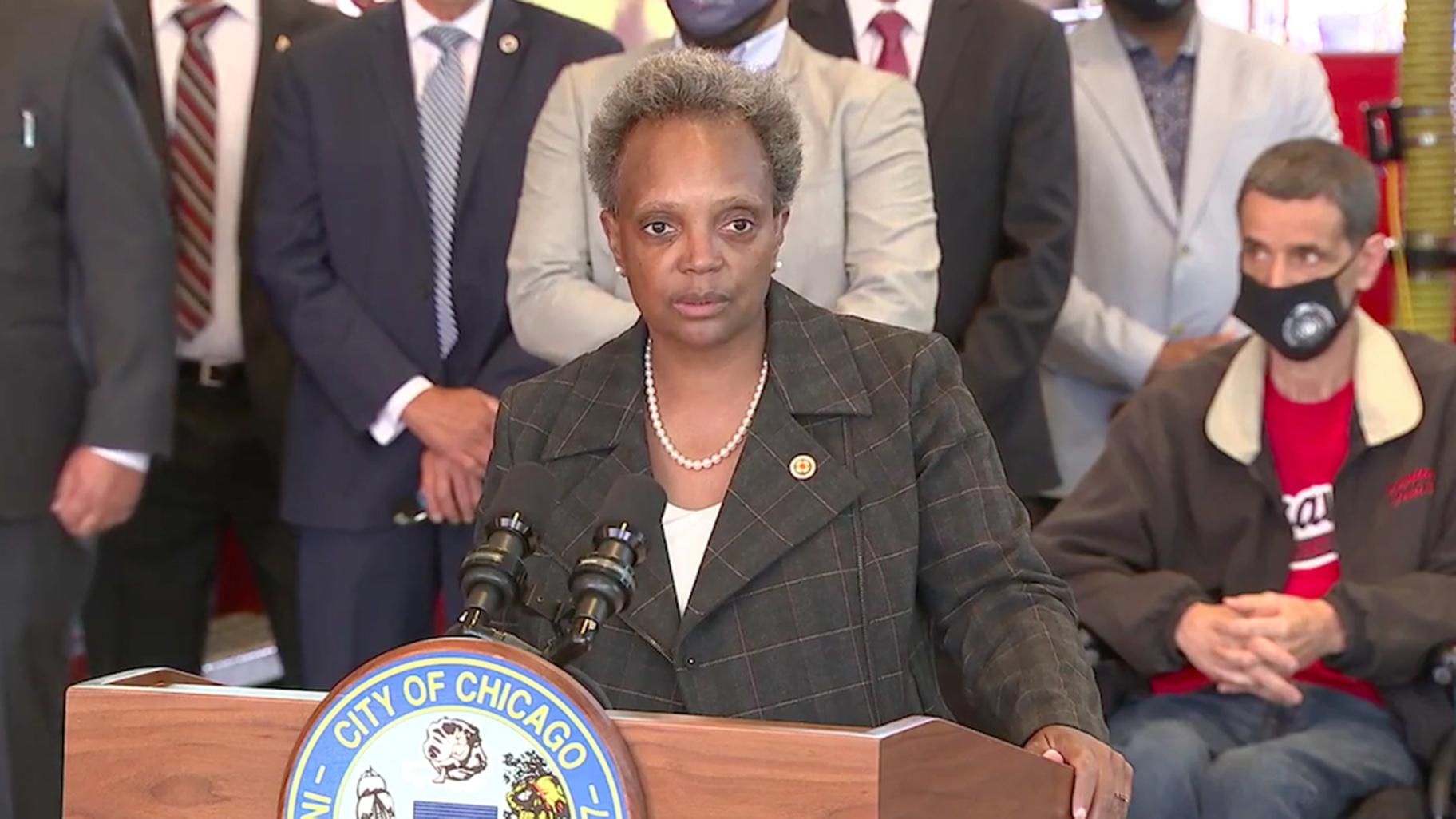 Mayor Lori Lightfoot speaks at a press conference on Friday, Sept. 18, 2020. (WTTW News via Mayor's Office)
On the same day a funeral was held for the 8-year-old girl who was shot and killed last week while riding in a vehicle with her family, Mayor Lori Lightfoot said the city must do more to protect its juveniles during a historic uptick in violence.
"We cannot normalize this behavior," the mayor said during an unrelated press conference Friday morning. "We cannot shelter the people who are recklessly destroying the fabric of our community and, particularly, bringing harm to our children."
The number of shootings and homicides in Chicago has risen dramatically in 2020 compared to recent years, with totals up about 50% over 2019. And as the number of shootings has gone up, so too has the number of juvenile victims, including Dajore Wilson, the 8-year-old who was killed on Labor Day when passengers in an unknown vehicle opened fire on her family's SUV.
Through last Sunday, 272 juveniles have been shot this year, according to data from the Chicago Police Department. Forty-five of those victims died.
Since Sunday, at least six more juveniles have been shot, per CPD records, including a 5-year-old who was wounded in what appeared to be an accidental shooting Tuesday, and two teens who were among five people wounded in a drive-by shooting later that day in the 3500 block of West Lawrence Avenue.
According to CPD data, the number of juvenile shooting victims so far in 2020 is up 42% over the same period last year, while the number of juveniles killed by gunfire has risen 67%.
Police are still searching for the suspects in Wilson's shooting, and community activists have offered a $10,000 reward to anyone who can offer information leading to their arrest.
Lightfoot on Friday said it's imperative no one protects those who "think it's a good idea to pick up a gun and shoot into crowds."
"We've got to keep continuing to push hard to provide services in neighborhoods that are most challenged by violence," she said. "But we also need to hold the shooters accountable and that's precisely what we are going to do."
Contact Matt Masterson: @ByMattMasterson | [email protected] | (773) 509-5431
---