They've been on the front lines in the fight against COVID-19. Now they're on the picket lines. 
A few thousand University of Illinois and UIC health care workers, including about 800 nurses, are on strike.
The Illinois Nurses Association represents about 800 nurses, many of whom walked off the job early Saturday. SEIU Local 73 represents around 4,000 technicians, hospital and home care workers and university support staff who joined the strike Monday.
Chief among their oncerns is a mandatory limit on the number of patients that a nurse can care for on a shift in order to minimize their risk of contracting COVID-19 and then spreading it. They're also asking for more personal protective equipment.
"They like to call us heroes, and I say, no, we're warriors," said INA President Doris Carroll at a midday rally outside the University of Illinois Hospital. "We're here for the fight to get us what we need for our patients and then safe patient limits. That means, when your mother and father are in the hospital, or your family member, that they got a nurse at their bedside."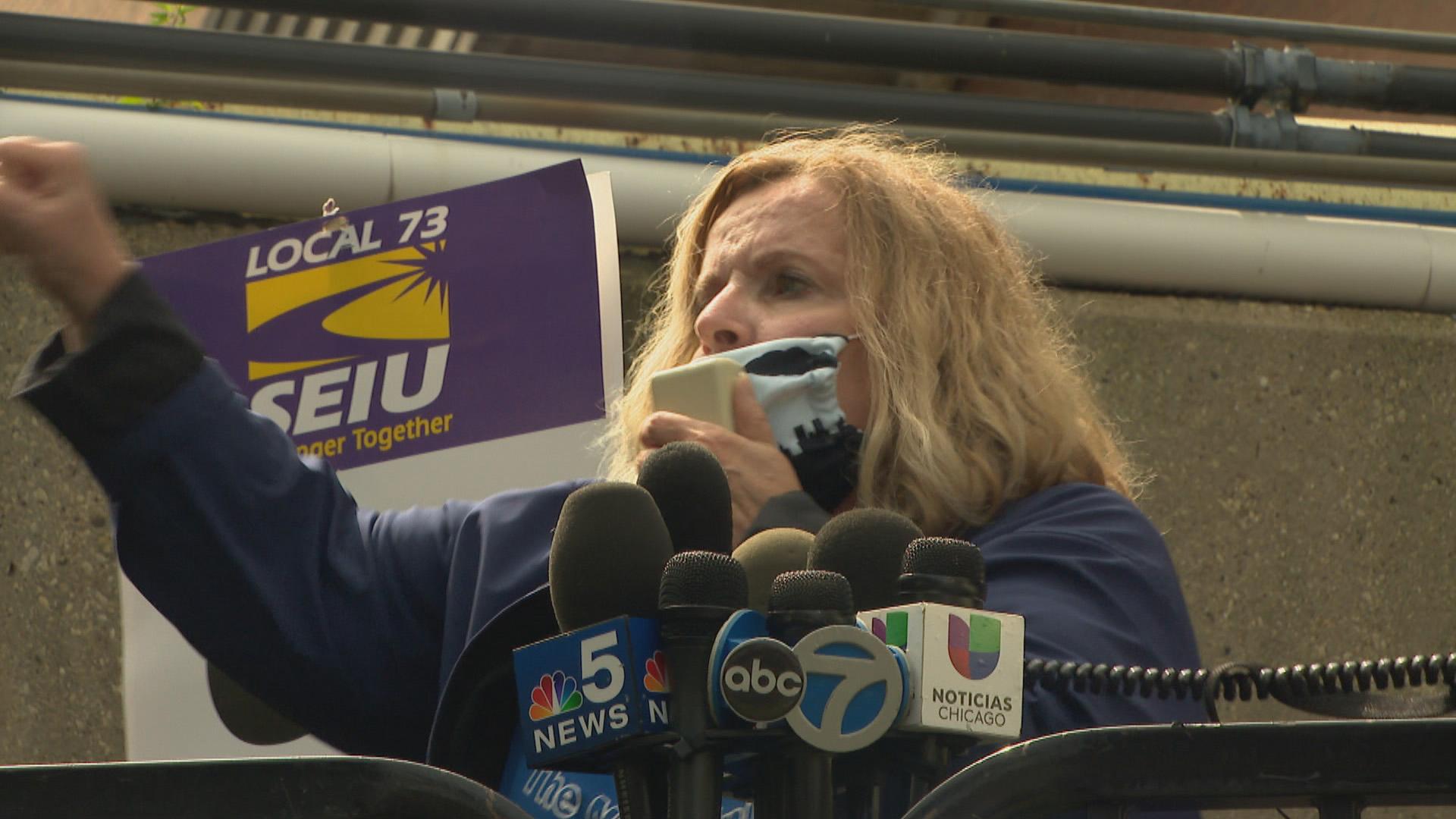 Illinois Nurses Association President Doris Carroll speaks at a rally on Monday, Sept.14, 2020. (WTTW News)
Hospital workers and University support staff represented by the SEIU are asking for all of those protections as well as increased pay.  
"We're going to make it clear that UIC can't hold up health care workers as heroes while holding fast to policies that threaten safety, our safety and they safety of our patients," said SEIU Local 73 President Dian Palmer.
A lot of this is spurred on by personal tragedy. 
The Illinois Nurses Association says there have been around 200 cases of COVID-19 among nurses at the hospital and two deaths.
"It's been traumatic," said Kenneth Smith, who works in the billing department at UI Health. "We lost a coworker that was set to retire at the end of the week. I myself contracted COVID."
"It seems like we're being forced into a dangerous situation," said University of Illinois Health nurse Lindsey Walker. "It's not something you necessarily sign on for, but we still show up because we care about our coworker's and patients."
The hospital says it wants a flexible structure of assigning nurses to patients based upon the situation.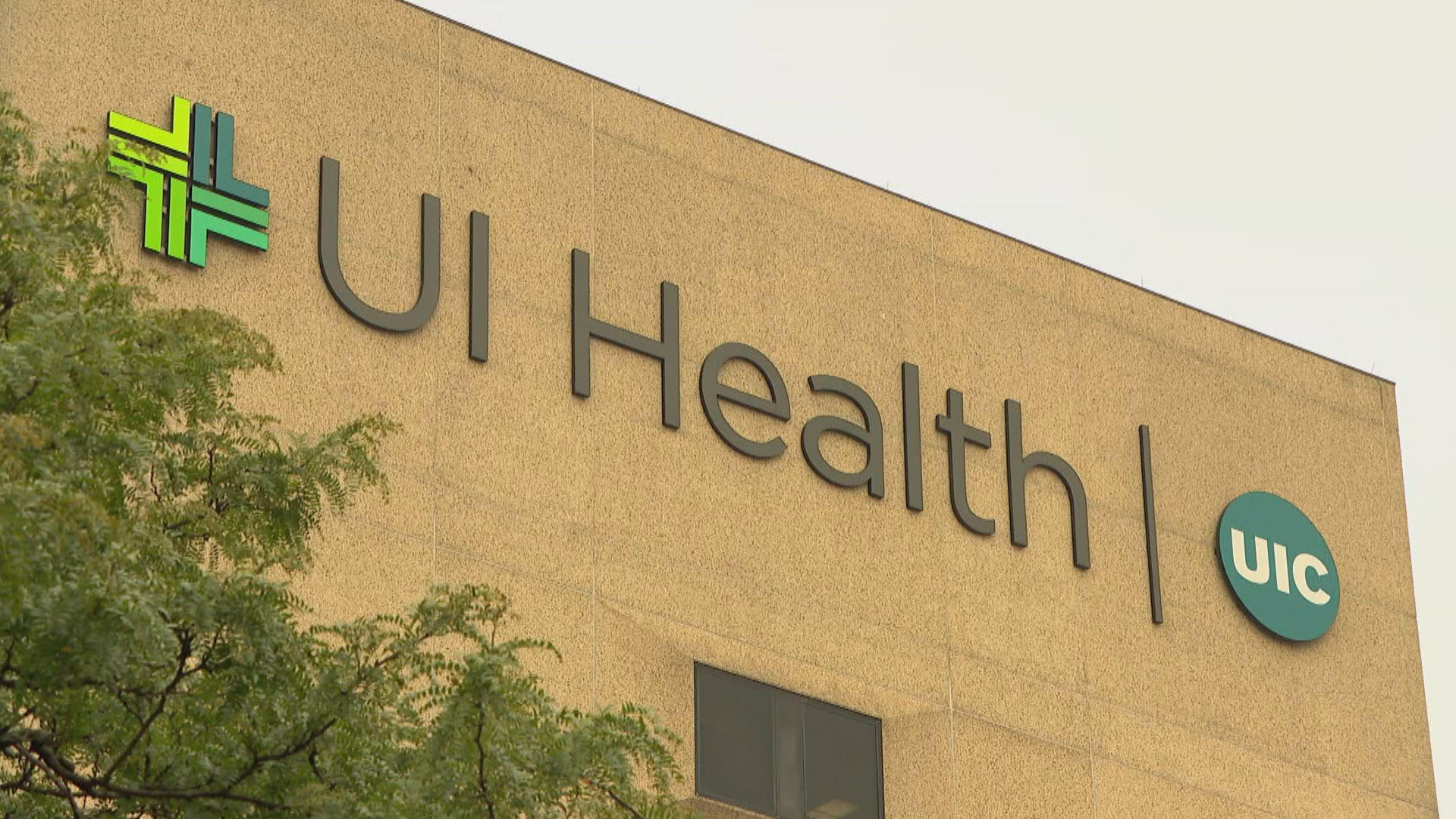 (WTTW News)
"The INA is demanding one-size-fits-all staffing ratios that are too rigid and remove flexibility," said University of Illinois Hospitals and Clinics CEO Michael Zenn. "Fixed staffing ratios ignore fair workload distribution among peers on a shift-to-shift basis and result in longer Emergency Department wait times, increased ambulance diversion hours, reduced patient services, and higher operating costs."
UIC says it has reached agreement with the SEIU on all non-economic factors and has agreed to raises, though the specific figure has not yet been agreed to.
A court ruled that of the 1,400 nurses on staff, 525 were prohibited from striking and would have to go to work, although they could strike during non-work hours
More events are planned Tuesday as all of these units continue to negotiate.
Follow Paris Schutz on Twitter: @paschutz
---