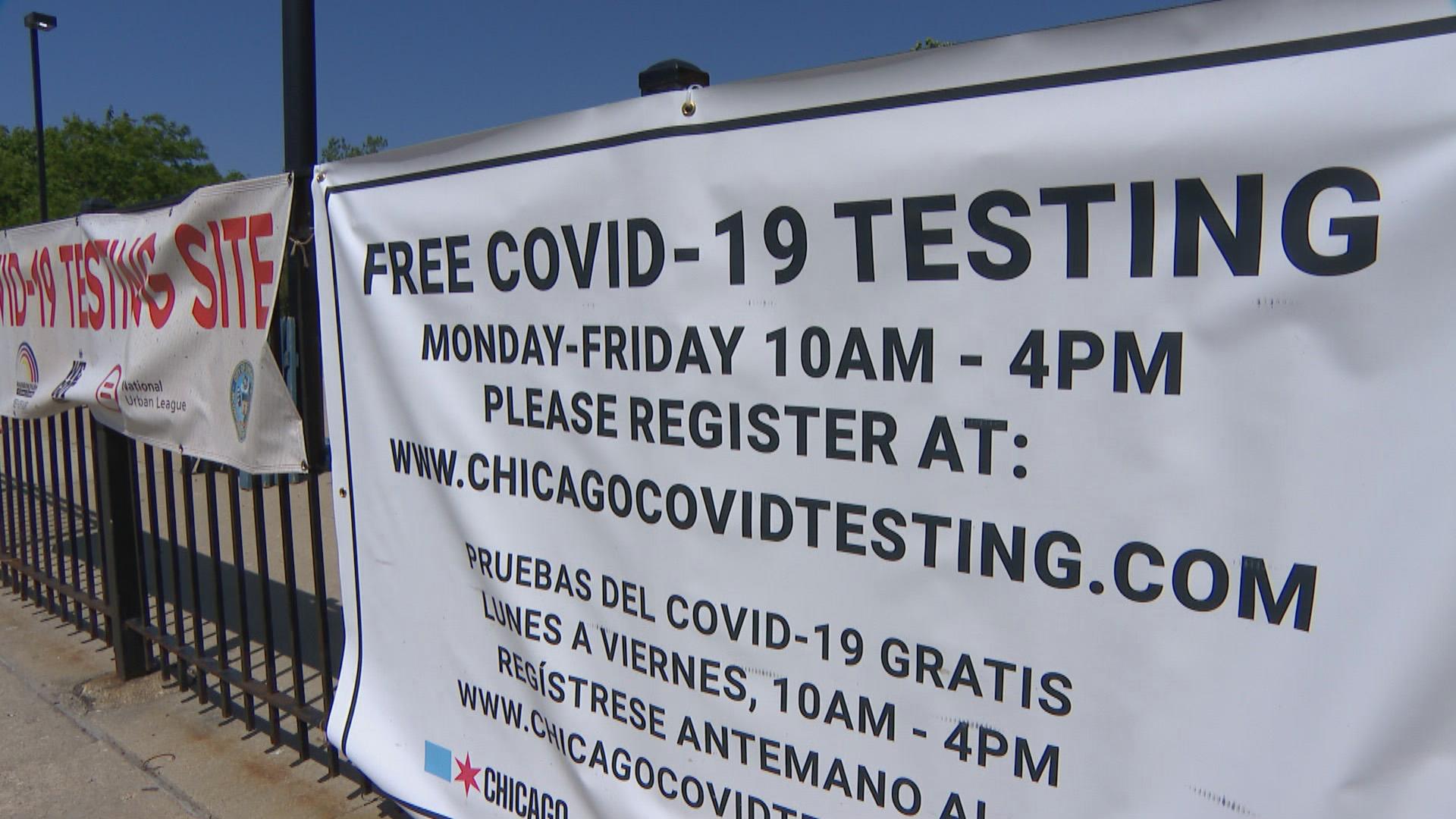 (WTTW News)
Chicago health officials will continue to recommend that anyone exposed to someone diagnosed with the coronavirus be tested for COVID-19, despite new guidance from the Centers for Disease Control and Prevention that ignited a firestorm of controversy.
Dr. Allison Arwady, the commissioner of the Chicago Department of Public Health, said Thursday during an online question-and-answer session that even those who do not experience symptoms of the coronavirus should be tested for the virus. 
New guidance from the CDC released Monday said those without symptoms do not necessarily need to be tested, even though studies have shown definitively that people who do not show symptoms can transmit the virus. That conflicts with Chicago's guidelines.
The New York Times reported Wednesday that the change was ordered by the White House and the Department of Health and Human Services, rather than scientists or infectious disease experts. Dr. Anthony Fauci told reporters that he had "some concerns" about encouraging people not to get tested, because the virus could be spread even by those who are asymptomatic.
When asked about the change, Arwady appeared visibly uncomfortable. She first said it came from the CDC but then corrected herself to say that the guidance came "out of the federal government."
"I don't know, of course, what is going on with all of the politics behind this," Arwady said. "I am a little concerned about conflicting messaging at the federal level."
The presidential election is less than 70 days away, Arwady said.
"There is a lot of desire to perhaps downplay the COVID ongoing issues that we have here," Arwady said. "Everybody wants the economy going, but we need to sort of balance COVID risk."
Arwady said the city's response would continue to be based on science and be driven by data.
Illinois Department of Public Health Director Dr. Ngozi Ezike said Thursday the state would also disregard the new guidance from the federal government.
"In the face of increasing infections, we need to promote more testing, not less, to identify new cases and interrupt further transmission," Ezike said. "Given that asymptomatic individuals have been linked to virus spread, we will maintain our more stringent guidance to support testing of any Illinois resident who thinks they may have been exposed, as well as asymptomatic close contacts of confirmed cases five to seven days post exposure."
The coronavirus pandemic is "not in good control in Chicago," Arwady said. 
As of Thursday, Chicago's test positivity rate is 5.4%, according to data from the Chicago Department of Public Health. However, 7.4% of all people tested in the 24-hour period between Wednesday and Thursday had the virus, according to the data.
An average of 352 Chicagoans have been diagnosed each day with the coronavirus during the past week, an 11% increase from the previous week, according to CDPH data.
If Chicago continues to see an increase in the spread of the virus and averages more than 400 cases per day for seven days, city officials are likely to reimpose restrictions, Arwady said.
"We are not making the right kind of progress here," Arwady said.
Contact Heather Cherone: @HeatherCherone | (773) 569-1863 | [email protected]
---