The pandemic is forcing Special Olympics Illinois to conduct their annual Duck Derby a little bit differently this year. But there is one tradition that remains the same. 
Rubber ducks are taking over downtown Chicago in an annual art display. "Ducks on the Mag Mile" is celebrating 15 years with the Special Olympics Illinois and it's annual Duck Derby fundraiser, where adopted rubber ducks are poured into the Chicago River. This year's fundraiser consisted of a virtual festival, where people were still encouraged to adopt a duck for $5. Chris Winston with Special Olympics Illinois says the public has responded well to the virtual switch.
"They know that it's still happening, they know they can win prizes, they know they can adopt them safely," Winston said. "So because of that we had an 'aha moment.' We don't want the pandemic to keep going, of course, but doing this virtually and getting people to buy the way they did really worked."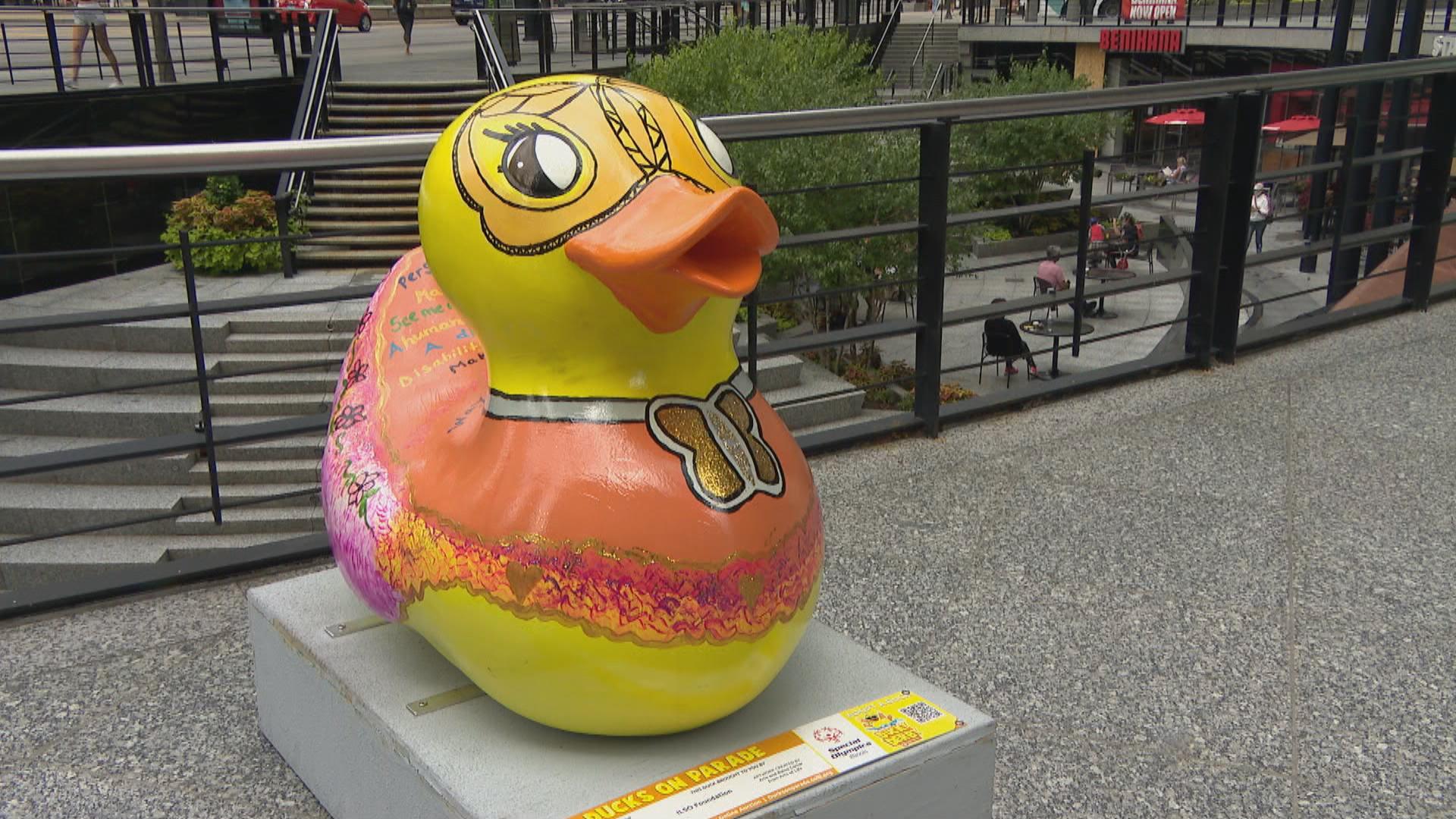 While the Duck Derby may be over, there's still time to seem them on display on the Magnificent Mile. They'll also be on display in Streeterville, River North and the Gold Coast. The 25 duck sculptures were designed by Chicagoland artists, some of whom also have disabilities.
"It's very important to me that it has to be classy elegant and very glamour," said artists Aria and Raina Carter of Arts of Life.  
For Shawn Smith it was a great opportunity to create cartoon-style images.
"I really think about that sense of community and how there are so many differences," Smith said. "But it's those differences that should be celebrated. A lot of my work is already involved in that, particularly in shape work. Because they are all different shapes, sizes colors and expressions. So it's this range of not just how they look, but how they feel."
While Smith uses bright colored shapes to accentuate his duck, artist Roy Adorjan uses spray paint.  
"It was a lot of fun creating this piece because we've got the Chicago Bulls notables that you see there," Adjoran said. "I thought it was nice to tie it in with the ribbon. Not only are they great athletes, but you can have great athletes like the Special Olympic athletes of Illinois."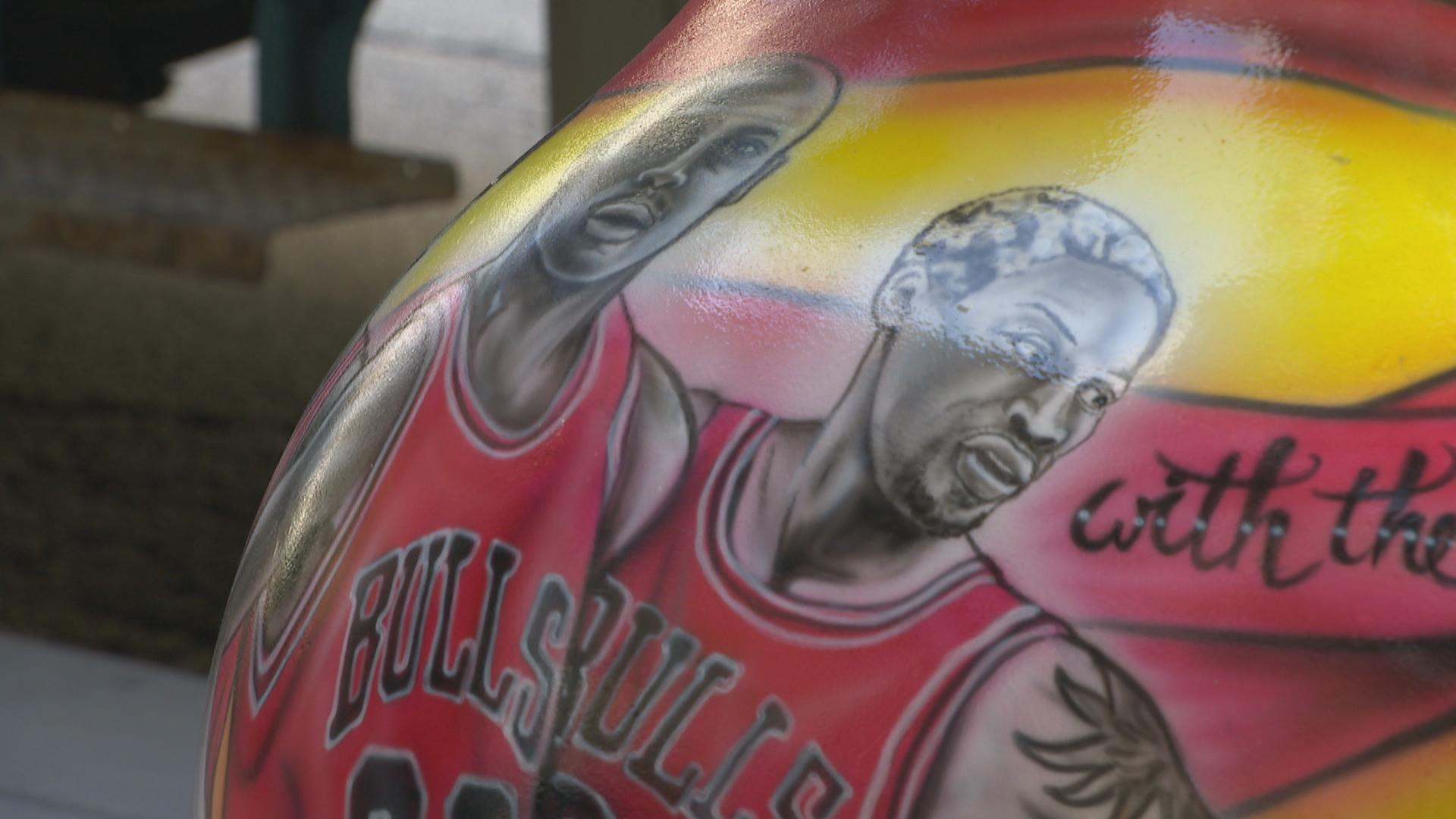 This art display may be annual, but this year, the takeaway is much greater.  
"Instant gratification and everyone seeing them is happy.  In a time of rioting, and a pandemic, and everything going on," said Winston. People come down, they're nothing but a happy thing to be around. It's giving people a lot of joy."
You have until Sept. 27 to see the ducks on the Mag Mile, Streeterville, River North and Gold Coast.
Follow Angel Idowu on Twitter: @angelidowu3
Note: This story will be updated with video.
Angel Idowu is the JCS Fund of the DuPage Foundation Arts Correspondent.
---