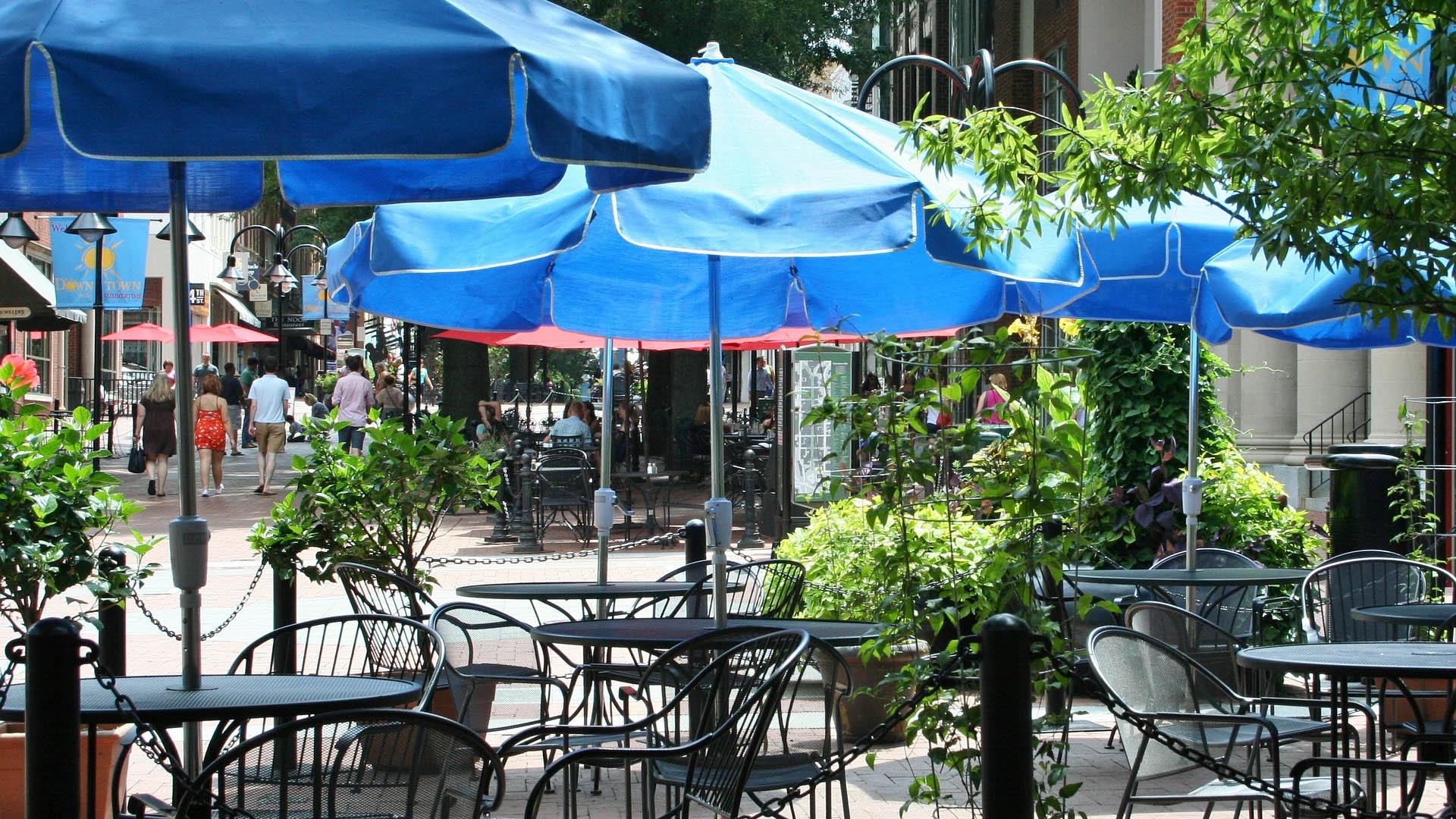 (JamesDeMers / Pixabay)
In response to a surge in COVID-19 infections, the Cook County Department of Public Health has issued new voluntary guidance aimed at stopping the spread of the virus.
Bars, taverns, breweries and other establishments that don't have retail food licenses allowing them to serve food are being asked by health officials to only serve customers outdoors.
At restaurants, bars, taverns and breweries, groups should be limited to a maximum of six people, according to the guidance.
"We know these are settings where people tend to go and not mask and not maintain physical distancing despite efforts of management," said Dr. Rachel Rubin, CCDPH co-lead and senior medical officer. "We also know that young people tend to frequent bars and taverns in particular."
COVID-19 rates for people in their 20s are now 2.5 times higher than they were at the end of March, making them the fastest growing group for new cases, according to Rubin.
"We get it. It's summer. Young people are tired of the restrictions," Cook County Board President Toni Preckwinkle said in a statement. "But the virus is still with us. We need to get the word out and encourage young people to be patient. Physical distancing and wearing a mask is the minimum we need people to do to protect themselves and their friends and family."
The new guidelines also state that indoor fitness classes should be capped at a maximum of 10 people, and that businesses should discontinue shaves, facials and other personal services that require the removal of masks.
Residential property managers are being asked to limit guest entry to six people per unit to avoid indoor gatherings and parties.
The new guidelines mirror those issued by Chicago officials last month. "We wanted to be consistent with Chicago because really we're one big community. People live in the suburbs and socialize in the city and vice versa. So, we wanted our guidance to be consistent with that," Rubin said.
Like Chicago, suburban Cook County also issued a quarantine order for travelers last month that has since been expanded to 22 states.
Suburban Cook County has seen an increase in its positivity rate – the percentage of people tested who are positive for COVID-19. As of Friday, the positivity rate was 5.8% — up from 5.2% just 10 days ago.
There has also been an increase in hospital admissions in Cook County. As of Friday, 31% of intensive care unit beds and 36% of surge beds remained available – well above the 20% threshold that would trigger additional restrictions per the state's mitigation plans.
"We are seeing increased case positivity in people getting the disease not needing (hospitalization)," Rubin said. "We don't want to reach a point where suburban Cook County is forced to (implement) certain mitigation measures."
While the new guidelines are strictly voluntary, the county isn't ruling out enforcement measures in the future and is investigating what those might look like.
Despite the lack of enforcement, Rubin thinks businesses will comply. "We talked to some business associations this morning, and I think everyone wants to do the right thing and do the best they can," Rubin said. "People in general in the community do want to keep themselves, their employees and customers safe."
Contact Kristen Thometz: @kristenthometz | (773) 509-5452 |  [email protected]
---