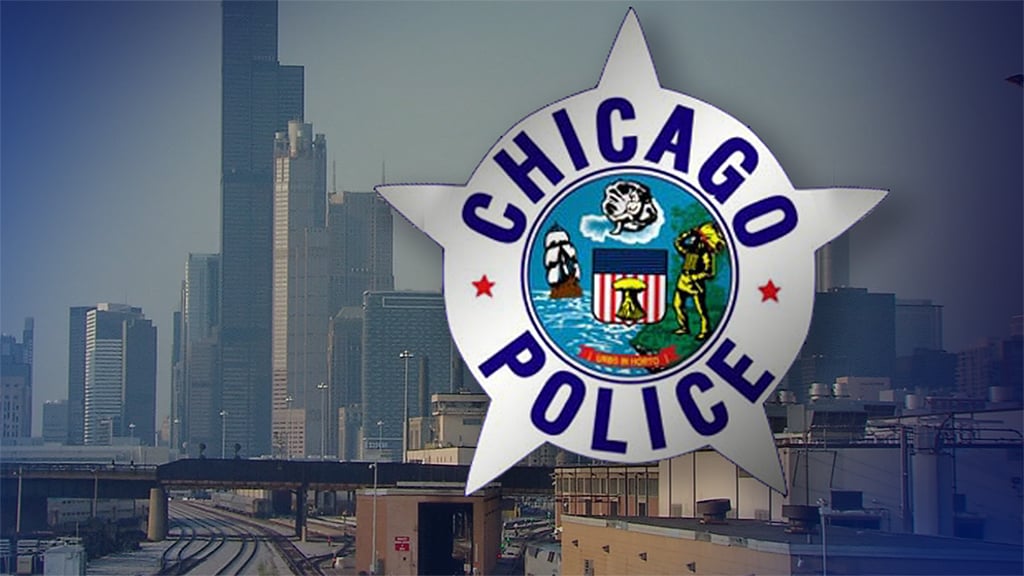 (WTTW News)
Chicago police have a suspect in custody in connection with the shooting death of a 9-year-old boy on the Near North Side on Friday night. Criminal charges are expected to be filed in the coming days.
The victim, Janari Ricks, is the 38th juvenile homicide victim in the city this year.
"On Friday, not so far from where we're standing right now, we lost another precious child to the scourge of senseless gun violence," Police Superintendent David Brown said Monday at a press conference outside the Chicago Police Department's 18th District station.
Brown said Ricks was a "bright, beloved, athletic, soon-to-be fourth grader" who loved math and playing basketball.
The fatal shooting took place just outside Ricks' home in the 900 block of North Cambridge Avenue. The boy was playing with friends when a man approached them and opened fire, striking Ricks in the chest.
"Now, instead of planning for a future, Janari's parents are arranging their child's funeral," said Brown, who added that bringing Ricks' killer to justice is "the top priority" of the CPD.
Police do not believe Ricks was the intended target. CPD Chief of Detectives Brendan Deenihan credited community involvement with helping to identify the suspected shooter so quickly.
"So all the video in the world and the hard work of the detectives, we're not able to arrest the suspect unless the community comes forward and actually helps us. And in this case they did," he said.
Thirty-three people were shot, nine fatally, over the weekend, according to Brown. The superintendent said those totals were lower than any weekend in July – which saw a historic number of homicides – but he added that "none of it matters" when a child loses their life.
Through July, Chicago has recorded 439 homicides in 2020. The city saw 495 murders in all of 2019.
Also among those who died over the weekend was Caleb Reed, a 17-year-old activist who was gunned down in Rogers Park. Reed was found laying on the sidewalk Friday afternoon with a gunshot wound to the head. He was taken to St. Francis Hospital in critical condition and pronounced dead Sunday.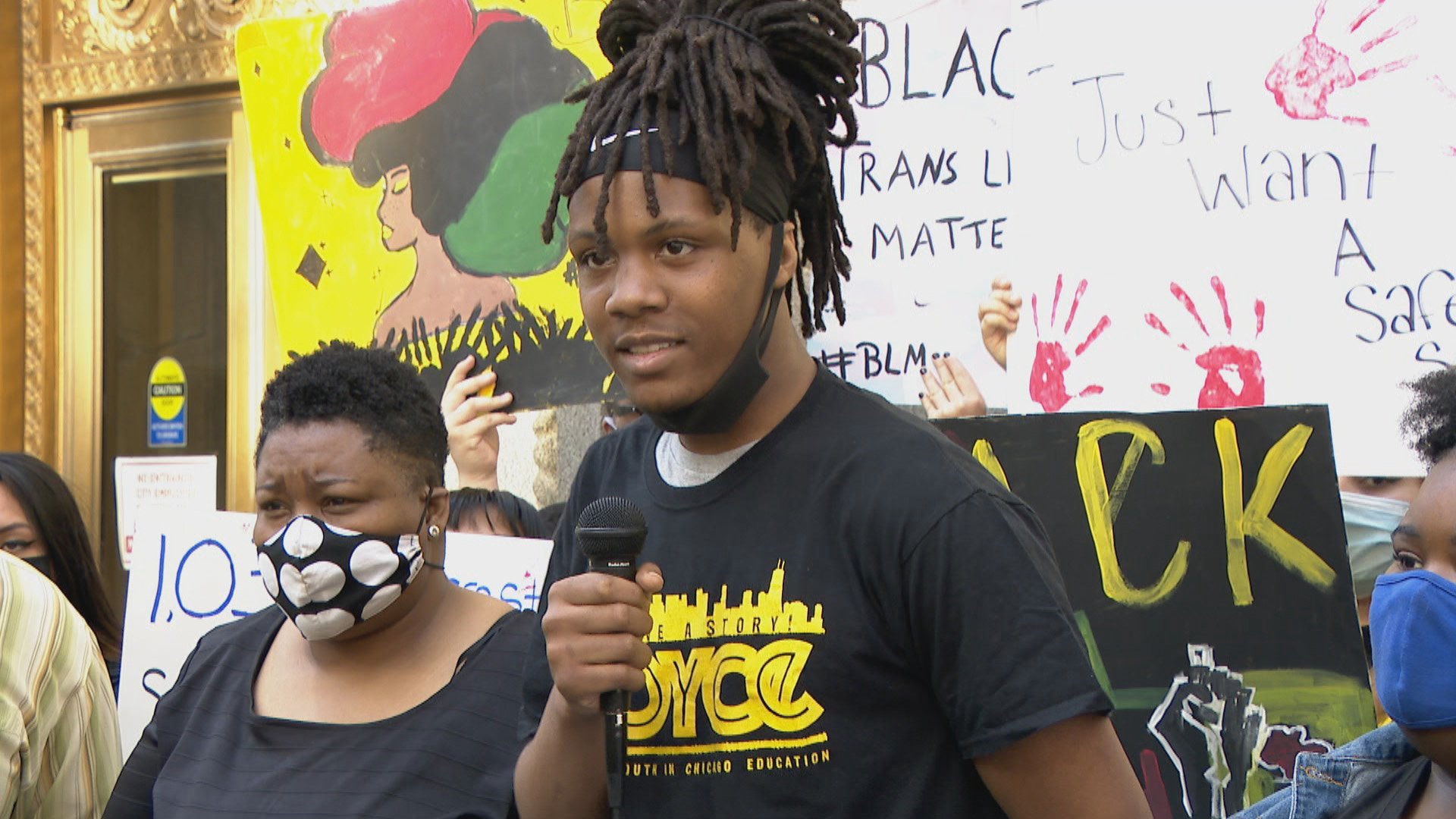 Caleb Reed, a student at Mather High School on the city's North Side, speaks about his experiences with school resources officers at an event Tuesday, June 16, 2020. Reed, 17, died over the weekend after being shot last week. (WTTW News)
Reed, a student at Mather High School and a youth leader with Voices of Youth in Chicago Education (VOYCE), had called for the removal of police officers from Chicago Public Schools. During a press conference with city aldermen in June, he detailed his own experience being detained by a school resource officer at a high school basketball game because he did not have his ID on him.
"It's not a good feeling to be labeled as dangerous or labeled as criminals," Reed said, "because we're not. We are not at all."
The activist group GoodKids MadCity called Reed a "freedom fighter" in a tweet Sunday night.
"The movement just lost him to #GunViolence this morning," the group said. "This tragedy is traumatizing & heartbreaking. We can honor him by continuing the call to end GV & get students resources for healing. RIP #PoliceFreeSchools"
Ald. Andre Vasquez (40th Ward) described Reed as "a light in our community that was extinguished too soon."
"We need to address the root causes of #GunViolence so that we stop losing our people," he said in a tweet Sunday. "I ask that people help continue the work he was doing and pray for the family."
A GoFundMe campaign raising money for Reed's family to help cover funeral expenses had topped $4,900 by Monday afternoon.
Contact Matt Masterson: @ByMattMasterson | (773) 509-5431 | [email protected] 
---