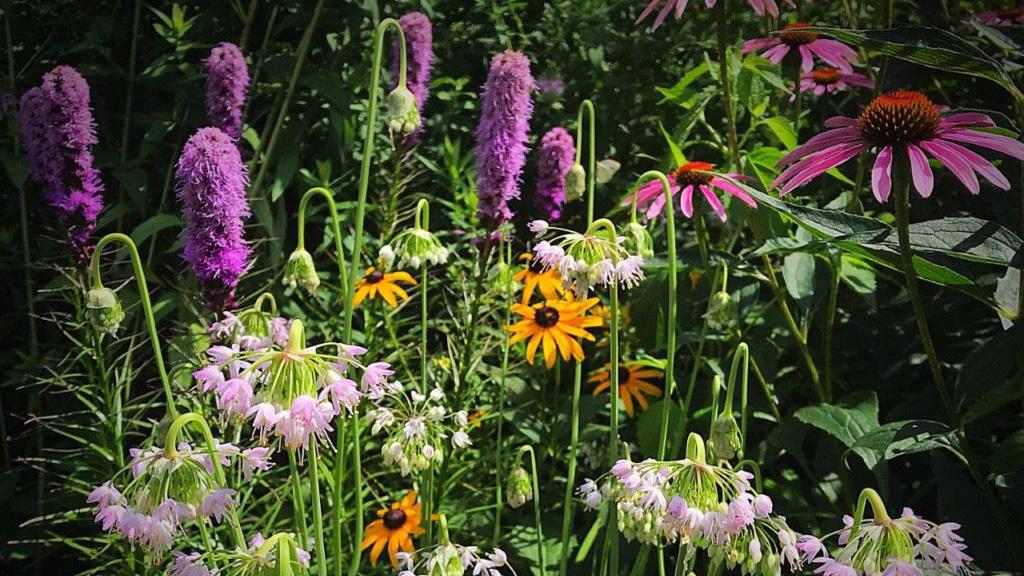 "Pete's Pollinator Place," a 2019 garden award winner. (Chicago Excellence in Gardening Awards / Peter Gizyn)
Is your garden ready for its close-up? 
In light of the coronavirus pandemic, the Chicago Excellence in Gardening Awards has shifted to a video format for its 2020 competition. Submissions are open through Sept. 30, leaving plenty of time for late-summer blooms to make an appearance.
The rules for the 60-second garden video challenge are fairly loose. As the name suggests, the maximum video length is just one minute, but entrants have complete artistic license regarding what they choose to do with their allotted time. 
According to CEGA organizers: "You can walk around with your camera and talk about what's happening. Or you can put together a video slideshow of still photographs, with narration or not. Or you can do a combination. Your video can be straightforward, clever, artistic, funny, whatever you like."
Just don't set your submission to music — unless the tune is in the public domain or of your own creation — because the videos are being posted to YouTube and copyright issues will apply. 
The competition is free and open to residential gardens, parkway gardens, community gardens, church or school gardens, or even business gardens. You don't even need to live in Chicago to enter, because in 2020, the playbook for pretty much everything has been thrown out the window. 
In past years, members of the CEGA team would visit and judge gardens in person and declare winners in various categories. This year, the public gets to decide, casting votes by using the "thumbs up" feature on YouTube. Top vote-getters will be announced after the Sept. 30 deadline.
For details on how to submit your video, head to the CEGA website.
To look at videos and vote, click here.
Contact Patty Wetli: @pattywetli | (773) 509-5623 |  [email protected]
---