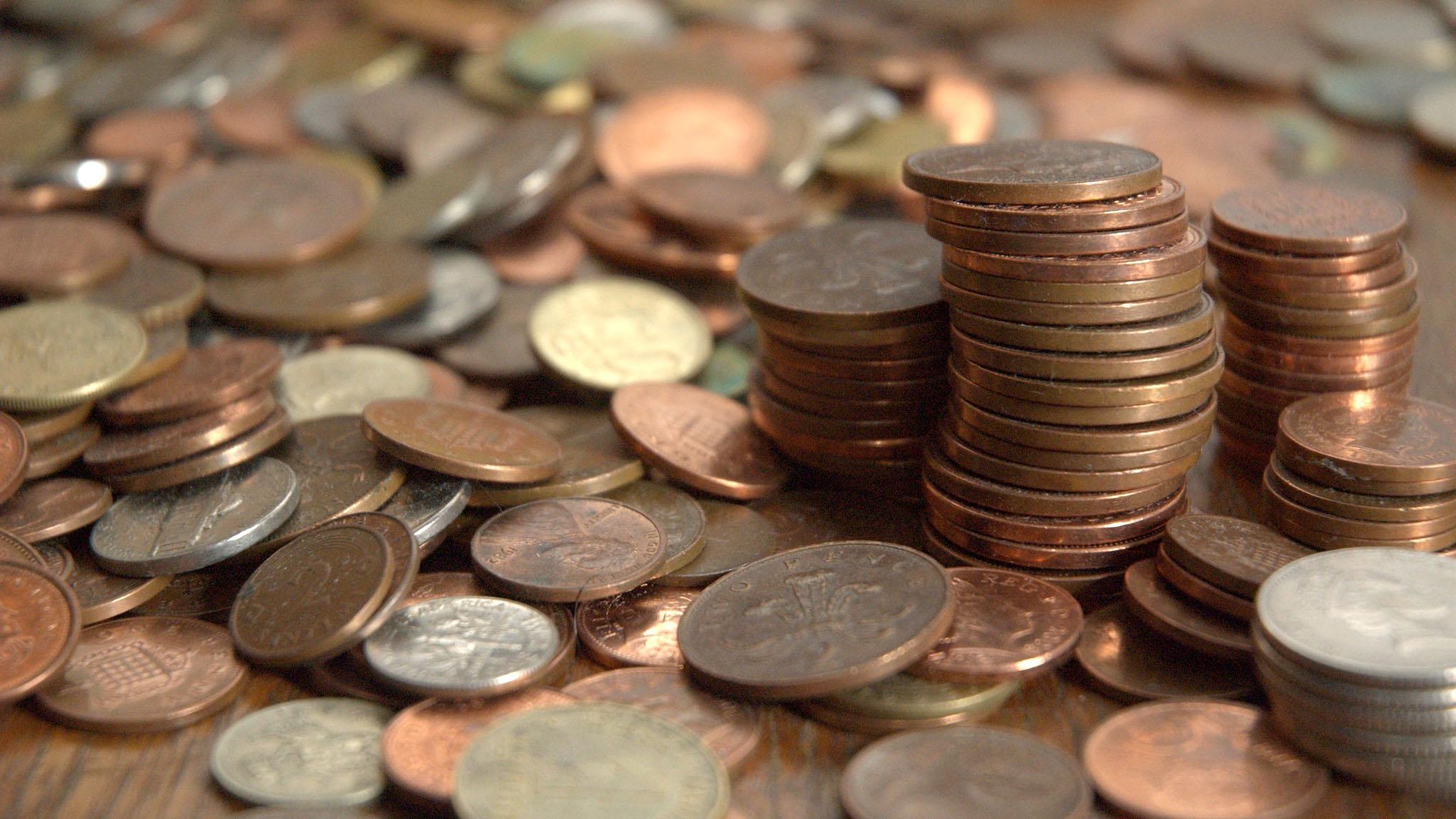 (Jason Rogers / Flickr)
In a case of yet more collateral damage wrought by the coronavirus pandemic, the U.S. is now experiencing a coin shortage. 
Well, technically, per the U.S. Coin Task Force, established in July by the U.S. Mint and Federal Reserve, there are plenty of coins to be had. The problem is, they're not circulating. 
According to a recent statement issued by the task force, most of the nation's approximately $48 billion in coin is sitting dormant inside the country's 128 million households.
"The nation's coin is pooling in change jars, in car cup holders and in shuttered businesses, making it difficult for the businesses of this country to get the coin that they need to support cash transactions," the statement reads.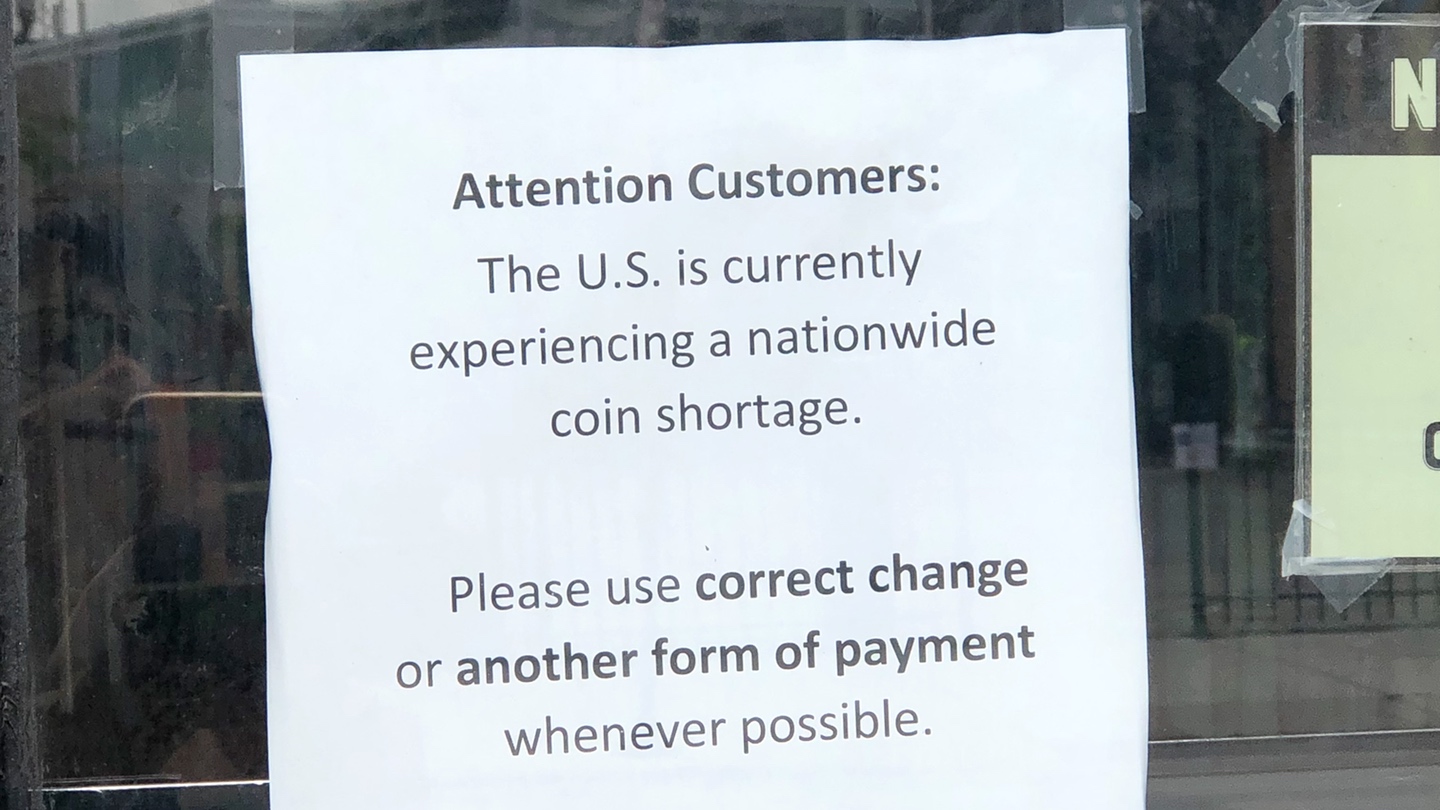 The "shortage" is actually due to a lack of circulation. (Patty Wetli / WTTW News)
Ravenswood resident Elektra Musich has been among those caught off guard by the scarcity.
Musich said she and her husband plow through quarters to do laundry — even more so lately as they've stepped up their cleaning protocols — and when she ran out of the coins a week or so ago, she discovered her bank didn't have any either.
"I had the thought to call the bank ahead of walking down there for quarters. We were informed they had not gotten any quarters for at least three weeks, and that they were encouraging those of us with landlords to request they open the coin boxes in the machines and sell us the quarters," Musich said. "I was certainly surprised. I did not initially believe this could be a real thing. It seems like we discard change so often, there must be an abundance floating around."
Ah, but there's the rub.
According to the U.S. Mint, retail activity and coin processors account for more than 80% of coins in the supply chain. 
As various states and municipalities imposed stay-at-home orders to stem the spread of COVID-19, retail activity fell off a cliff. People stopped spending cash at brick-and-mortar shops and restaurants, so fewer coins were collected by businesses and then in turn deposited with banks. People also stopped making special trips to local coin processing machines, where, for a fee, change is swapped for bills or gift cards.  
All of this has led to a shortage of sorts, felt by everyone from people in need of rolls of quarters for the laundromat to grocery stores looking to stock their registers to financial institutions.
The Mint has responded by increasing coin production through the remainder of 2020, after initially cutting back during the early months of the pandemic.
"But we need your help as well," the Mint said in a statement.
"You can do so by paying for things with exact change and by returning spare change to circulation," the Mint urged. "We ask that the American public start spending their coins, depositing them, or exchanging them for currency at financial institutions or taking them to a coin redemption kiosk. The coin supply problem can be solved with each of us doing our part."
That's easier said than done.
For starters, a number of banks stopped accepting change years ago, and plenty of people are put off by the fees charged by coin processors. On top of that, many businesses have posted "no cash accepted" signs during the pandemic in order to minimize contact between employees and customers.
"This feels like a real rock-and-a-hard-place situation," said Musich.
She solved her personal dilemma by tapping into her parents' stash of quarters and reaching out to neighbors on a community Facebook page. Others have followed suit, turning social media into an ad hoc financial exchange, an option that works for some but not all.
"I know that many people are not fortunate enough to have a plan B right now," Musich said. "I hope there will be some solutions soon."
Contact Patty Wetli: @pattywetli | (773) 509-5623 |  [email protected]
---