It's not so glamorous anymore, but there was a time when people clamored to enjoy the novelty of eating fast food from the comfort of their cars. 
Think about that next time you find old fries under your front seat.
Geoffrey Baer revisits the happy days of Chicago's drive-in restaurants.
---
As a teenager in the 60's l remember eating and hanging at really cool drive in hangouts, like Beefy 19 – that one had a big wooden Rubenesque waitress on a revolving pedestal. I was wondering if the sign is in a museum somewhere.
—Harry Sheridan, Western Springs
The Beefy 19 sign was indeed a showstopper! The drive-in burger joint in the Bowmanville neighborhood served "hefty food at skinny prices" (the "19" in the name refers to the price of their hamburgers, just 19 cents.)
Unfortunately, all we were able to find was this one photo, and we weren't able to track down what happened to the girl doing the can-can on the sign. But before it closed in the early '80s, Beefy 19 like virtually all drive-ins, was a popular hangout for teenagers and their hot rods, so we thought this was a great opportunity to revisit some of Chicago's drive-ins. Most of them are gone now, but there are still a couple spots that have hung on to that hangout vibe.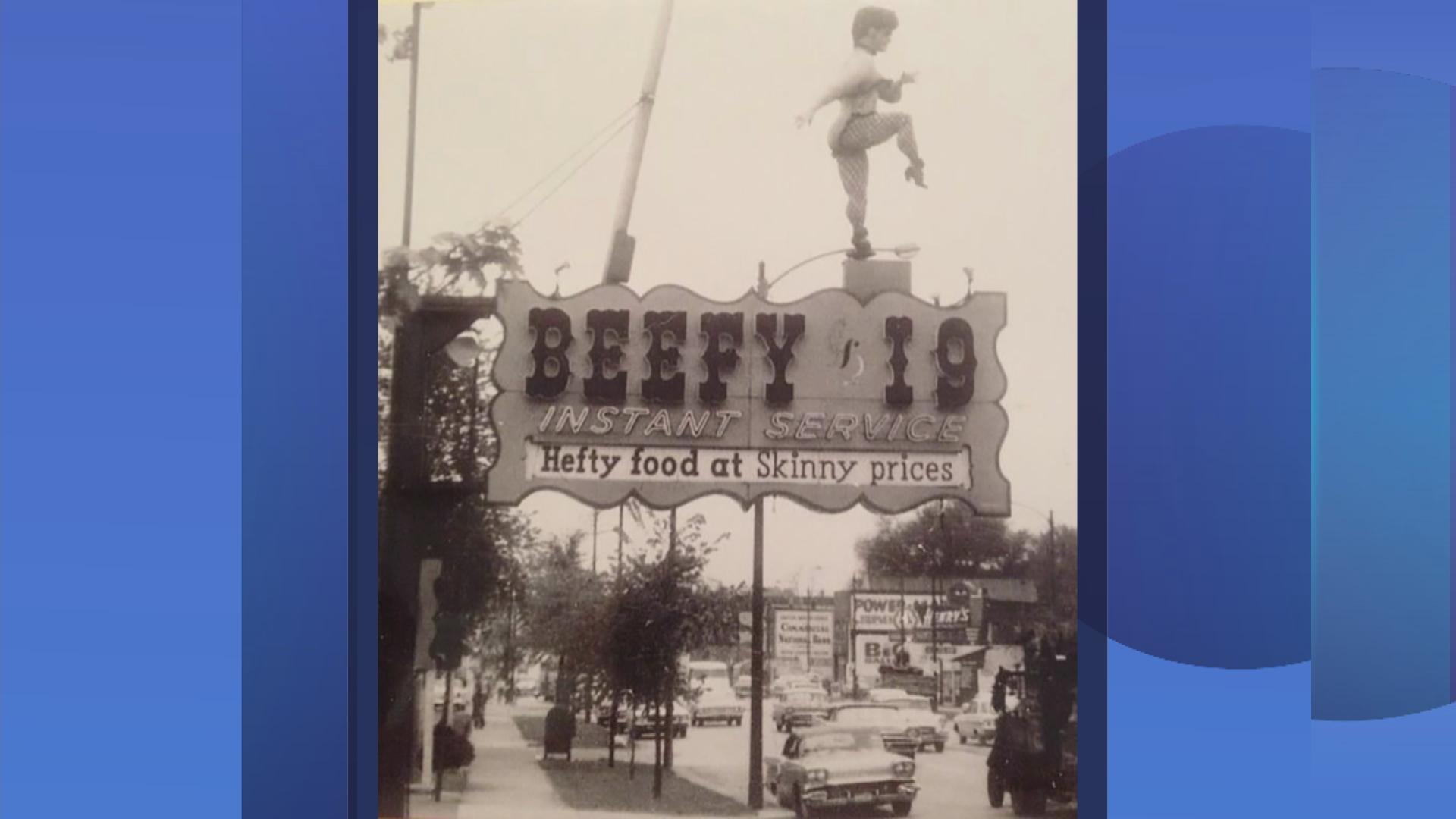 Drive-ins across the country often had quirky architecture and outrageous, outsized signage that drew people, especially teenagers, like moths to a flame.
A great example is this cute couple hot-dogging it atop the Superdawg Drive-In on Milwaukee Avenue at Devon on the northwest edge of the city. The meaty mascots were named Maurie and Flaurie after the couple who founded the iconic restaurant, Maurie and Flaurie Berman, in 1948.
You can still pull up into a spot and order from their carside speakers, and a carhop will bring your order out to your car. (Not a bad way to dine out during a pandemic!)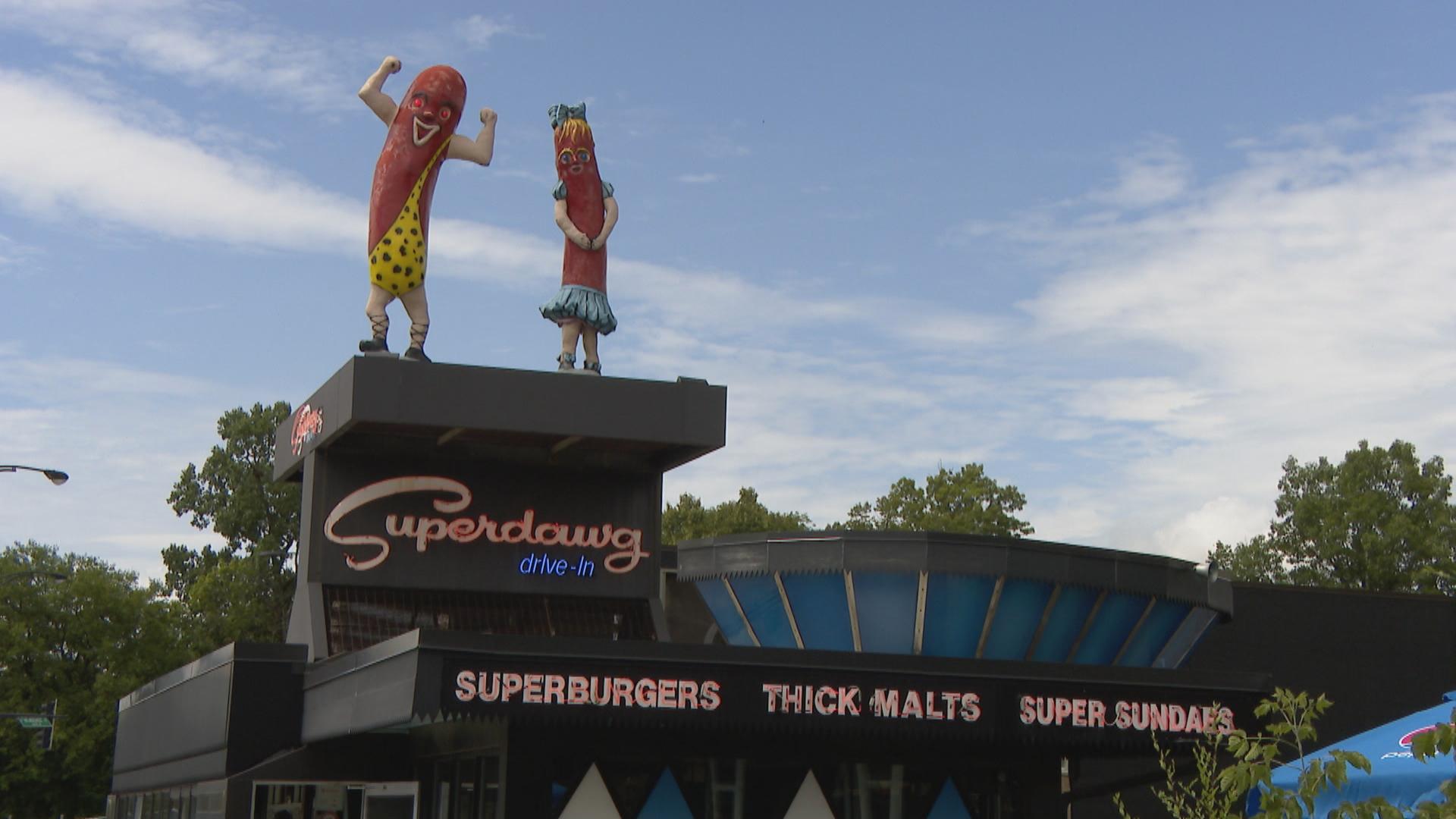 Both Maurie and Flaurie are gone now, but the Bermans' family still runs the business. Superdawg is the last sausage standing of drive-ins within Chicago's city limits though some survive in the suburbs, including a second location of Superdawg in Wheeling. (Here's a fun coincidence: Maurie Berman was the original owner of Beefy 19. According to Berman's granddaughter Steffie Drucker, he opened Beefy 19 around 1954 and sold it to his friend, Morey "Moe" Misles and continued to run only Superdawg. Moe Misles later sold Beefy 19 to Florence and Leonard "Red" Wulfstat, who owned it until they retired in 1977.)
Head about 15 miles south to the Beverly neighborhood and you'll find Janson's Drive-In, where they began slinging burgers, hot dogs, and milkshakes from their groovy midcentury building in 1960. Janson's ended their carhop service years ago, but their manager told us they will still bring orders out to cars for some longtime patrons who miss the old days.
The Sky-Hi Drive-In Restaurant in the Austin neighborhood didn't really need an outrageous sign to attract attention, since a salvaged DC-6 airliner sitting on a Chicago street corner was enough to turn heads. The owners used the plane's cabin as a 10-table fine dining room perched over a luncheonette that served drive-in customers on the ground. It opened in 1963, but didn't really take off – and closed two years later.
In suburban Elmhurst and elsewhere in Illinois, the local chain named Sandy's Drive In opened as a direct competitor to the burgeoning McDonald's chain. The four founders were McDonald's franchisees who defected to develop a drive-in concept that expanded to over 100 locations across the country. That chain was bought out by the Hardee's chain in the 1970s.
Even though most drive-ins are a thing of the past, some takeout joints still keep up the tradition of super-sized signage.
Lem's Bar-B-Q in South Side Chatham has been offering their famous Chicago original rib tips from under a glitzy sign since 1968.
In northwest Belmont Cragin, Central Gyros leans into its Greek heritage with a Hellenic font and a cone of gyro meat.
And on Peterson and California, this forking awesome sign has beckoned hungry West Rogers Park residents into Wolfy's Hot Dogs since 1967.
---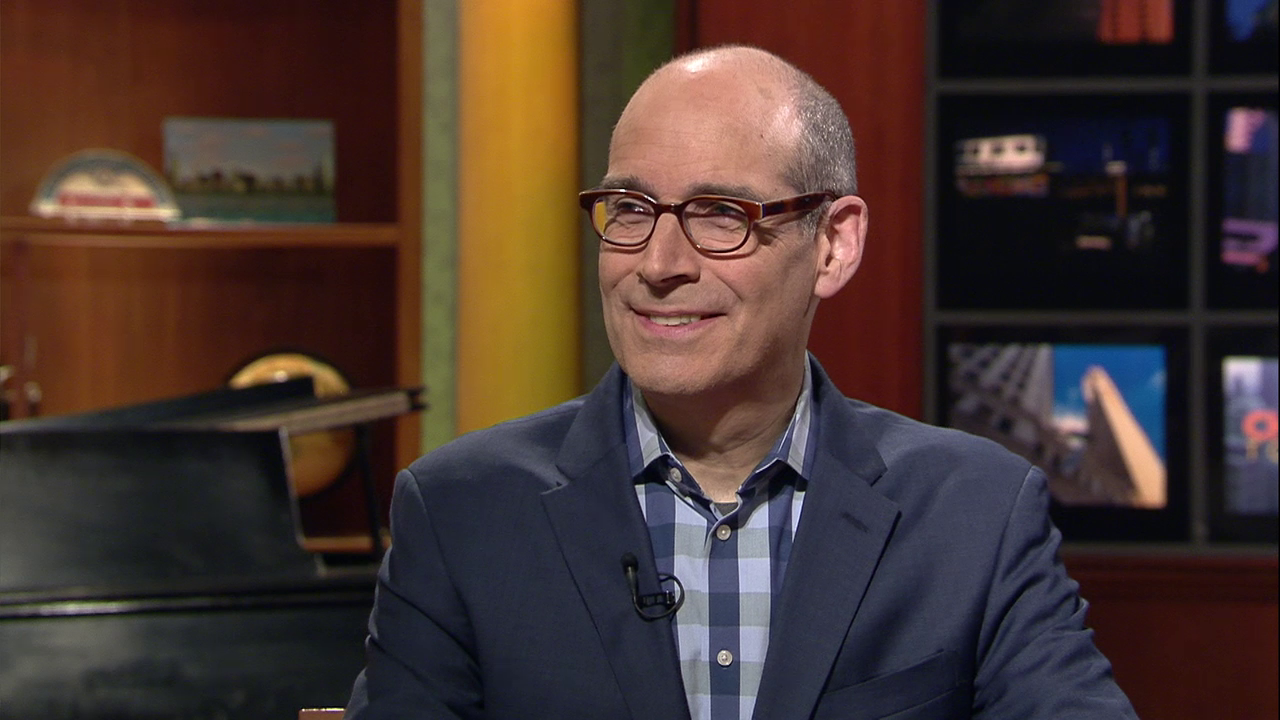 Did you know that you can dig through our Ask Geoffrey archives? Revisit your favorite episodes, discover new secrets about the city's past, and ask Geoffrey your own questions for possible exploration in upcoming episodes. Find it all right here.
Do you have a question for Geoffrey? Ask him.
---