For more than a decade, the former Michael Reese Hospital site and nearby truck lot have sat in limbo, waiting for possible revival as a mixed-use development or maybe the future Chicago casino. 
But before all of that, the Bronzeville plot was home to the Conrad Seipp Brewing Company, which was at one time the largest brewer in the United States.
"In the 1870s, I believe it was the end of the 1870s, he was the number one beer producer in America. And I think the numbers have been shown to be upwards of 250,000 barrels of beer per year by the end of the 19th century, which for anyone who brews beer, that's a lot of beer," said Laurin Mack, the great-great-great granddaughter of Conrad Seipp.
A German immigrant who came to Chicago in the 1850s, Seipp's business would grow exponentially over the next few decades, as he churned out German-style beers for thirsty Chicagoans and people across the country.  
Mack says Seipp's success in the late 19th century came from a combination of hard work, ingenuity – and some good luck.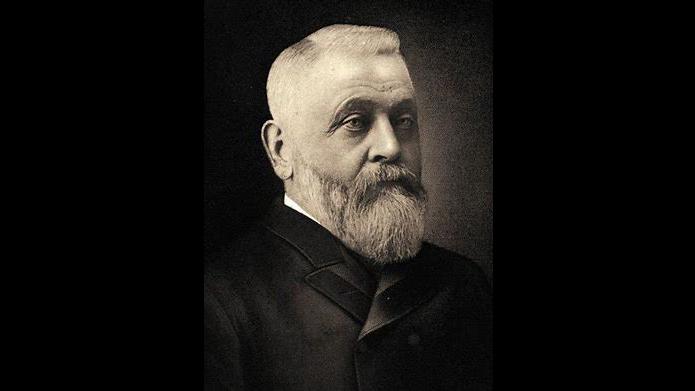 Conrad Seipp (Courtesty of Black Point Estate)
"Seipp was one of the few breweries that did not burn down in the Great Fire of 1871, it was outside of the fire line," she said. "So certainly not good luck for the city that so much of the city burned, but from the point of view from a brewing capacity, he was able to keeping brewing during a time when the city really needed beer to feed its workers and to keep the city quenched as they rebuilt." 
The brewery would eventually close in 1933, after years of hardship because of World War I and, of course, Prohibition.
But a few years ago, Mack started toying with an idea: what if she brought back the Conrad Seipp Brewing Company? She had heard so much about it growing up – but had never been able to taste her family's beer.
Through Liz Garibay at the "Chicago Brewseum," Mack linked up with Metropolitan Brewing, a North Side craft brewery. Together, they've spent the past year reviving Seipp's "Extra Pale" Pilsner – one of the original brand's top sellers. 
(Courtesty of Black Point Estate)
And starting this week, it's available at Metropolitan's taproom and at select stores across Chicagoland next week.
Metropolitan owners Tracy and Doug Hurst say for them, working on the Seipp's project made perfect sense. For one thing, they specialize in making German-style lagers. And they were also attracted to the local history.
"What I thought was really exciting about the project is Conrad Seipp's descendant, female descendant, Laurin Mack, was heading up the project," Tracy Hurst said. "Craft beer, like a lot of industries in our culture, doesn't really feature enough women, so the fact that she was heading up this project made it really exciting for me."
There wasn't an exact recipe for the Extra Pale available, so they relied on hints from old notes and records – buoyed by Doug's extensive knowledge of brewing German lagers.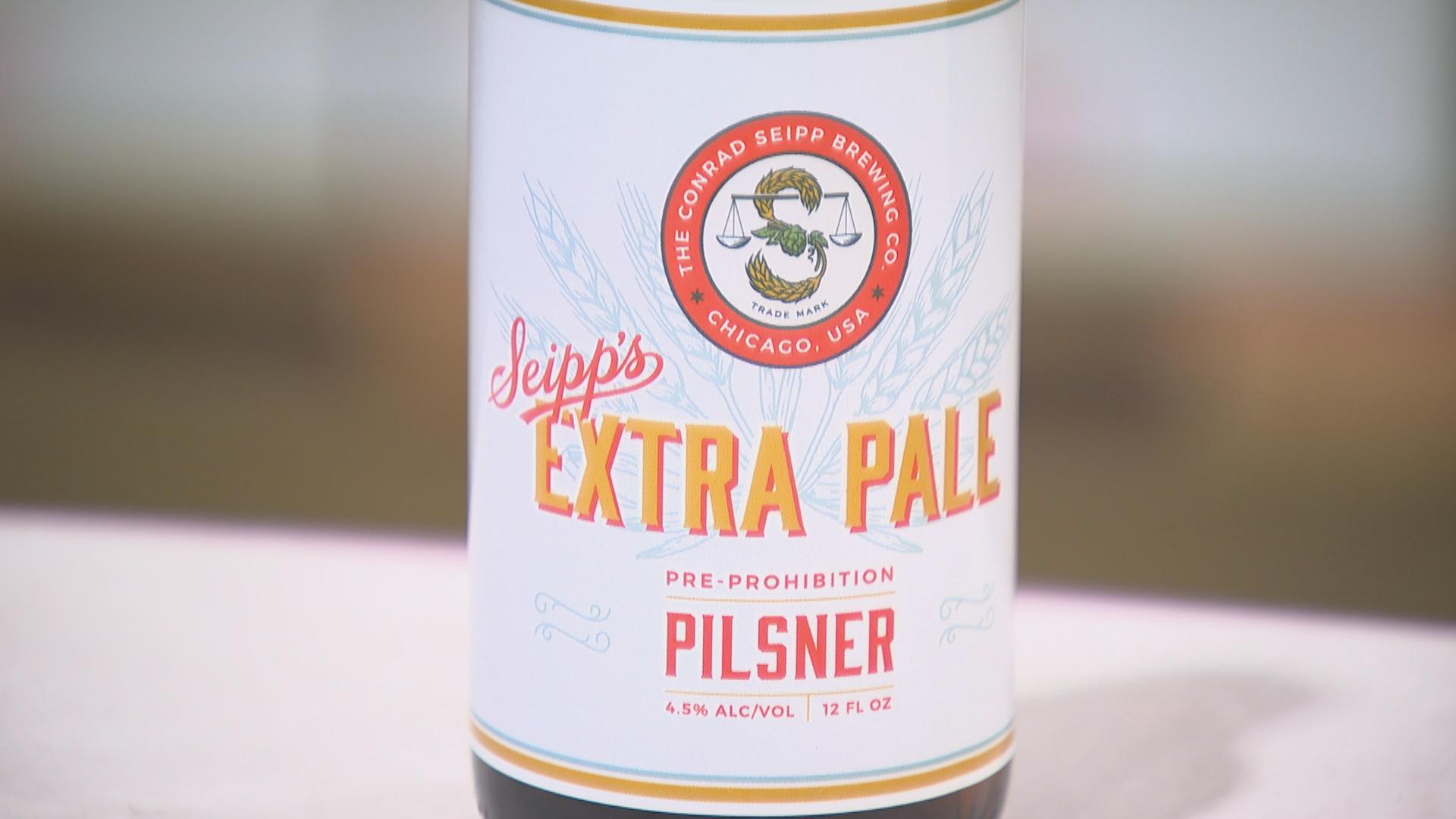 "There was not a lot of information about the recipes and so forth. I had to go back and look at so-called pre-Prohibition lagers and pilsners," said Doug Hurst. "We think about Miller and Budweiser today…the beer that they were making, and many other breweries like them, was a little bit different. It was stronger in flavor, it had more hops, but it still used corn or rice like they use today."
Eighty-seven years after the original Seipp's was shuttered, and after hearing about the beer for her whole life, Mack finally was able to try one.
"To be able to taste something that he would have tasted, to be able to bring back something from history that he created, it was just a very poignant moment for me," Mack said. "I feel lucky that I get to hold that memory and I always will."
---
More on this story
Seipp's is available at a number of local bars and tap rooms as well as at stores throughout the Chicago area. They have a beer finder on their web site.
---